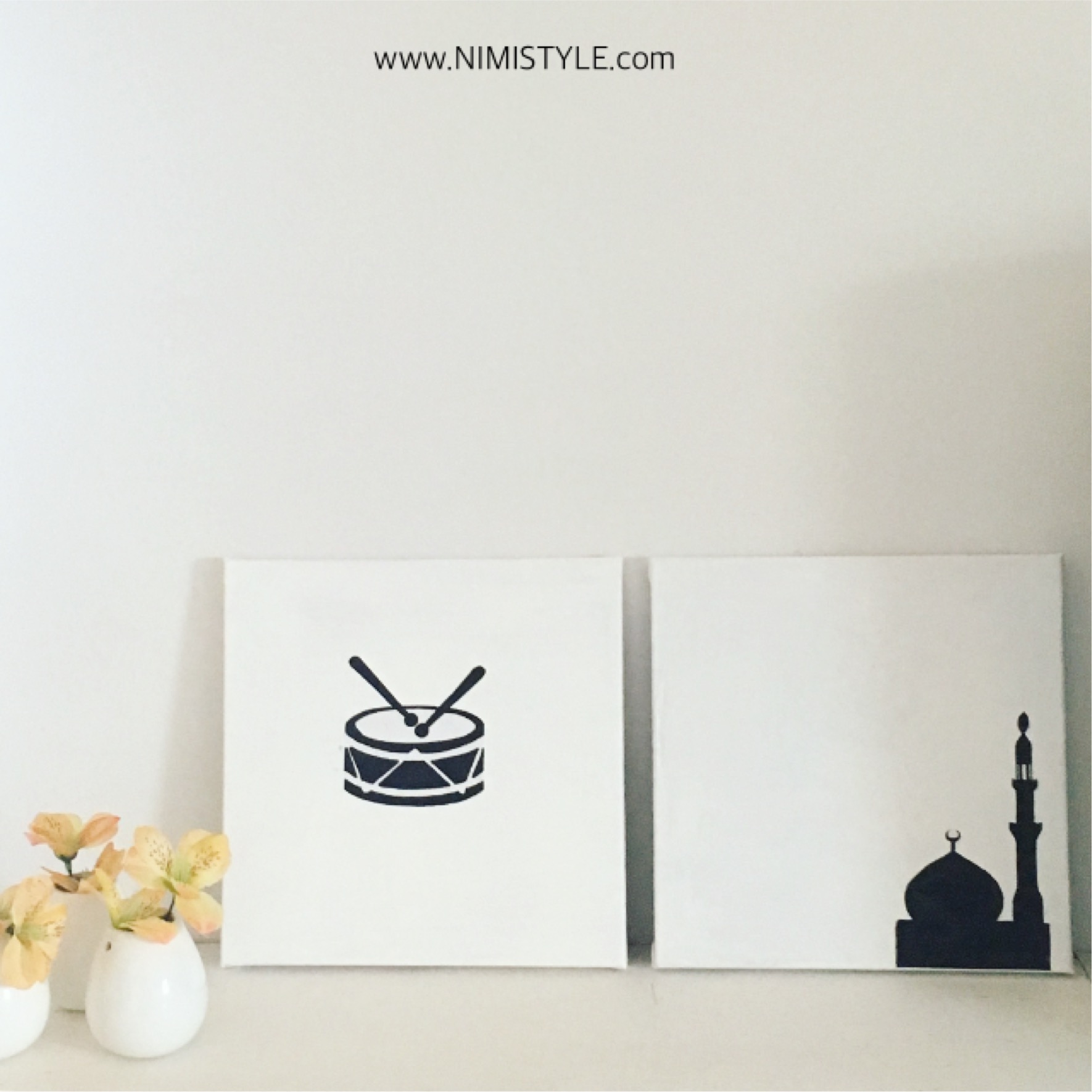 I was inspired by Manal of Hello Holy Days to use the Ramadan drummer in my decor this year, and with that inspiration came a new DIY! I wanted something simple and not too literal and that is how I came to making these silhouettes.
WHAT YOU NEED:
Canvas
Picture of a silhouette
Scissors
Glue
WHAT YOU WILL DO:
(1) I recycled an older canvas so I painted mine white. If you're using a new one you don't have to do anything.
(2) Next go to the wonderful World Wide Web and search for a silhouette.
(3) Print and cut it out.
(4) Glue it onto your canvas.
(5) Hang and enjoy! So easy right?!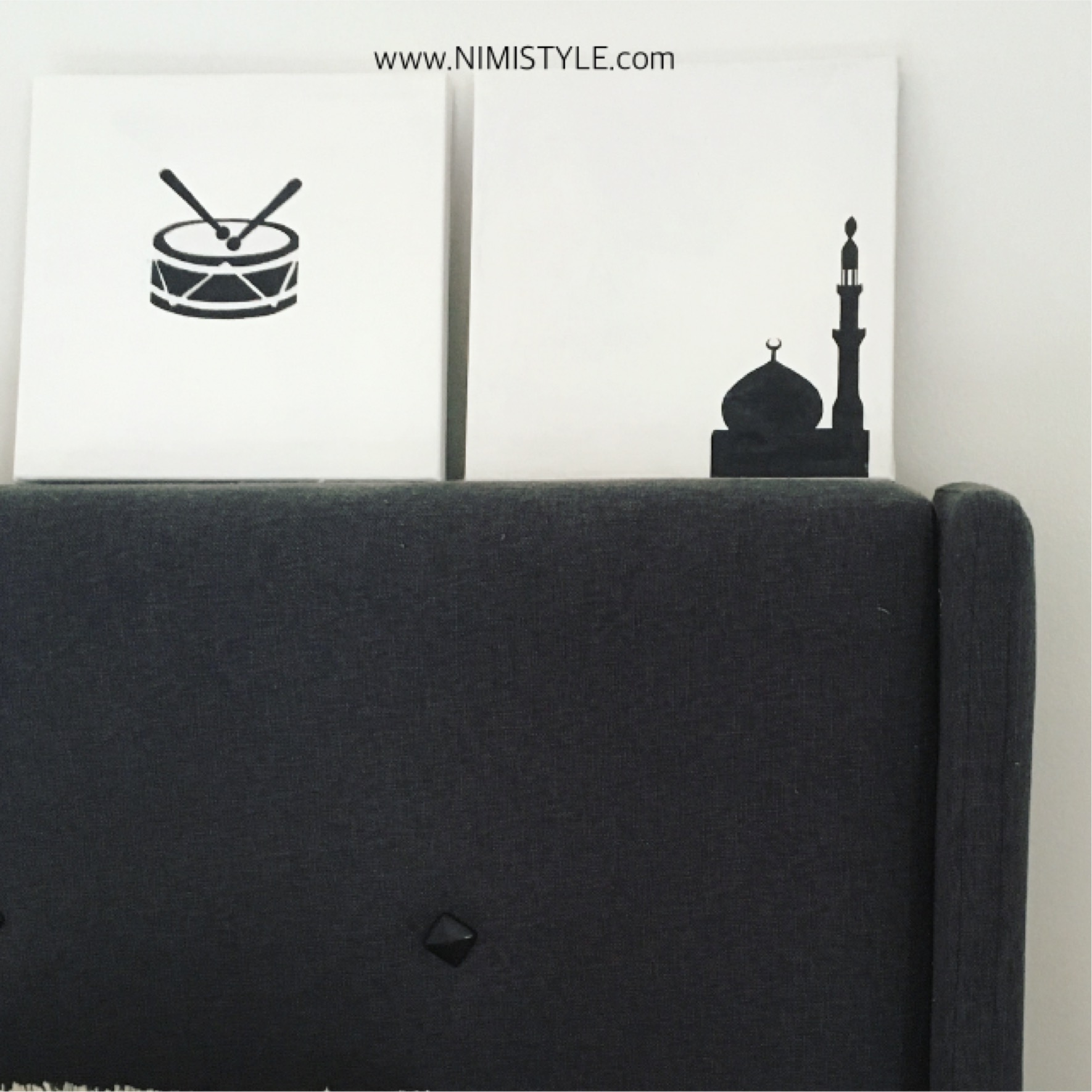 If you liked this post, I'd love for you to share it!