I DIYed these so easy they don't even need instructions pom pom curtains for the girls room. At 98-1/2" and way less then $10 a panel everyone should make these!
WHAT YOU NEED: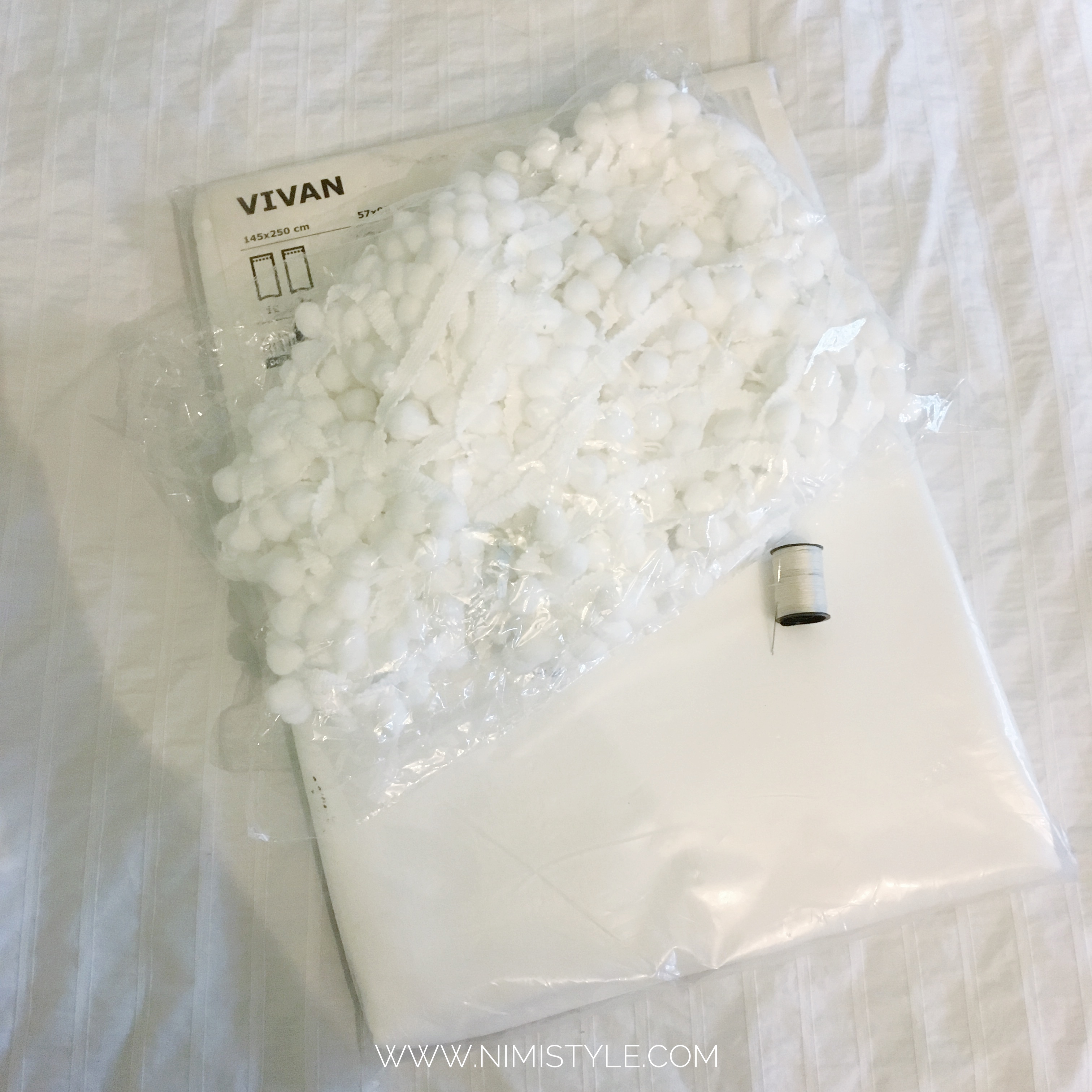 -98" IKEA Vivan Curtains (2 in a pack)
-Needle
-Thread
– 196" 10mm Pom Pom trim per panel
WHAT YOU WILL DO:
(1) Start sewing your trim on to the backside of your curtain panel, don't cut your trim to size until you've sewn it completely on. If you precut it you might not have enough when reaching the end.
(2) Repeat on the second side.
(3) Repeat step 1 & 2 on any other panels.
(4) Hang & Enjoy!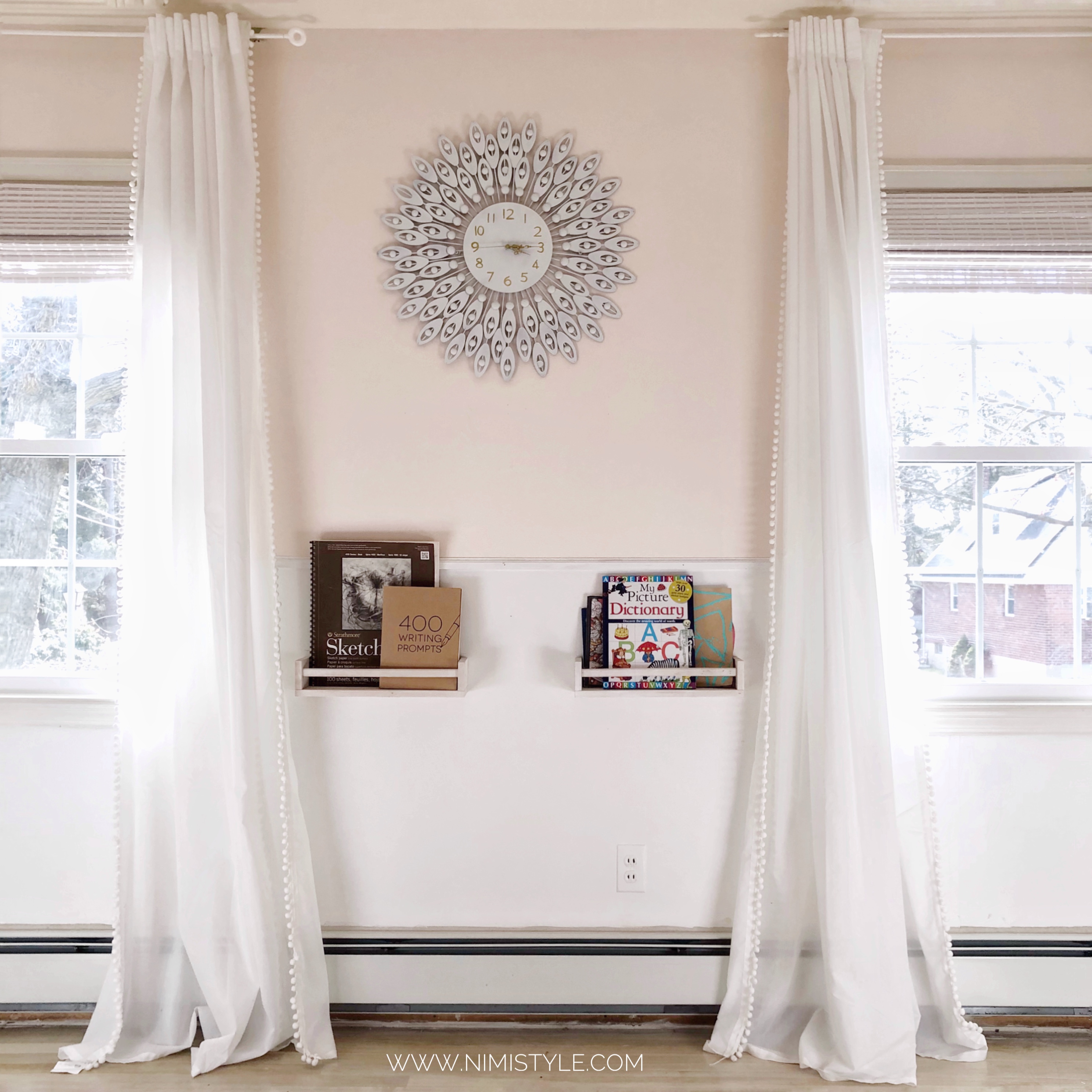 If you liked this post, I'd love for you to share it!