Today was the first day of summer school where i am teaching art. This is one part of the year i really look forward too, i love working with the kids and sharing my love for art with them. When creating my projects for this summer i wanted to keep the fact that Ramadan is quickly approaching in mind. Today's project was to help prepare them for their ibadah. Each student created their own dhikr beads. I actually tested this project with my 2- 1/2 year old and she loved it. It helped reinforce her numbers, colors, & she was very excited to have her own since she sees us using one. She was able to string the beads on her own (it did take a while to do), counted to 10 to make sure she has the right amount, and we made a little game out of finding the colors she needed which she had chosen. I helped her through the project but she was doing most of it herself as i lead her through the steps.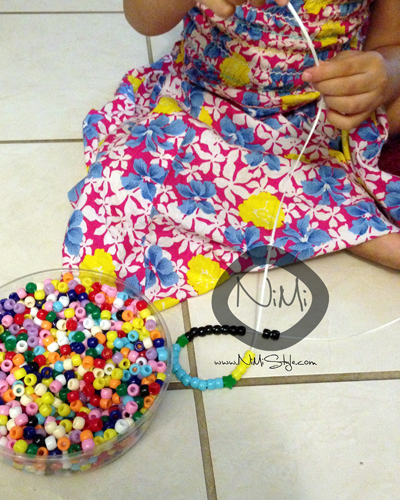 The students this year ranged from age 4-15. I had the younger ones create dhikr beads using 3 sets of 10 and the older ones used 3 sets of 33. They all Alhamdullilah really got into it, and created some colorful pieces.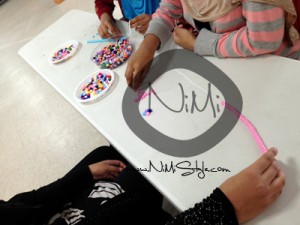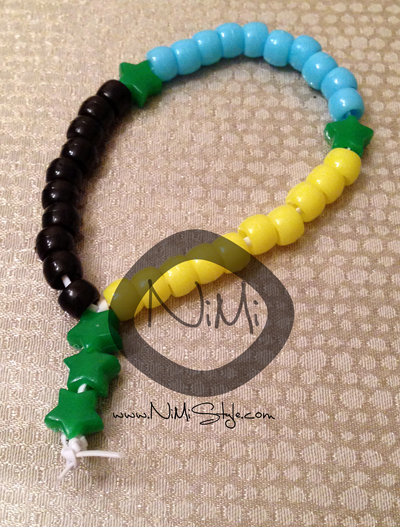 Here's how you can create your own dhikr beads or help your kids make some.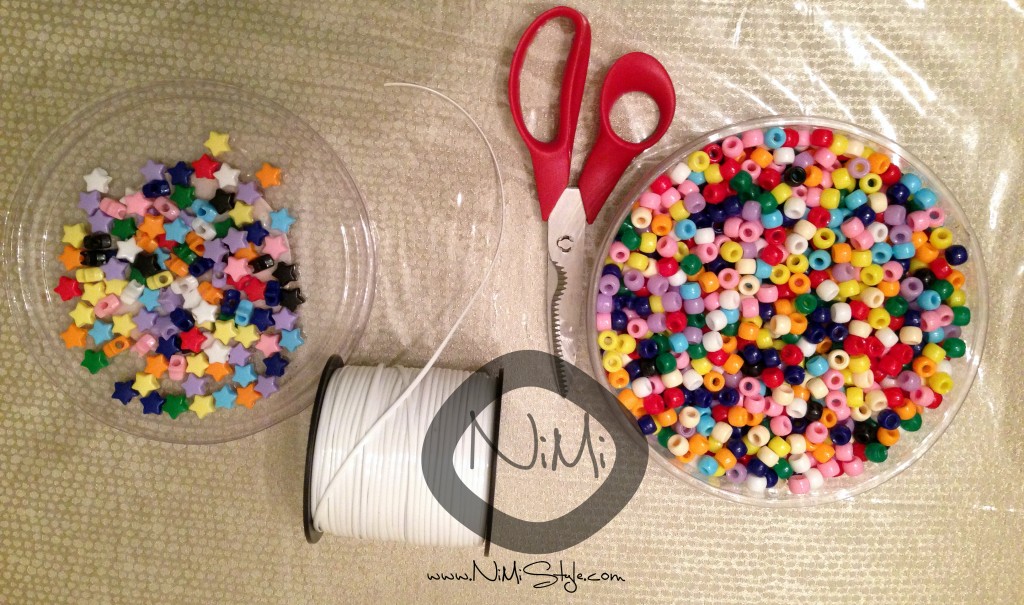 You will be needing:
Lanyard
Scissors
10 beads color A
10 beads color B
10 beads color C
5 beads color D (Different shape from beads A,B, & C)
Thread the first 10 beads of color A through the lanyard.
Add 1 color D bead.
Thread the next 10 beads of color B.
Add 1 color D bead.
Thread the next 10 beads of color C.
Tie both ends of the lanyard into a knot leaving some room for the beads to move around. You should have about 3″ of lanyard remaining from both ends.
Bead 3 of color D beads through both ends of the lanyard.
Continue to tie knots until the ends are secure.
Cut remaining lanyard.
Even though i designed this project for kids it can easily be modified for adults. Just use higher quality beads along with nylon beading thread to make your own dhikr beads. I would also increase the bead count from 10 to 33.
If you liked this post, I'd love for you to share it!