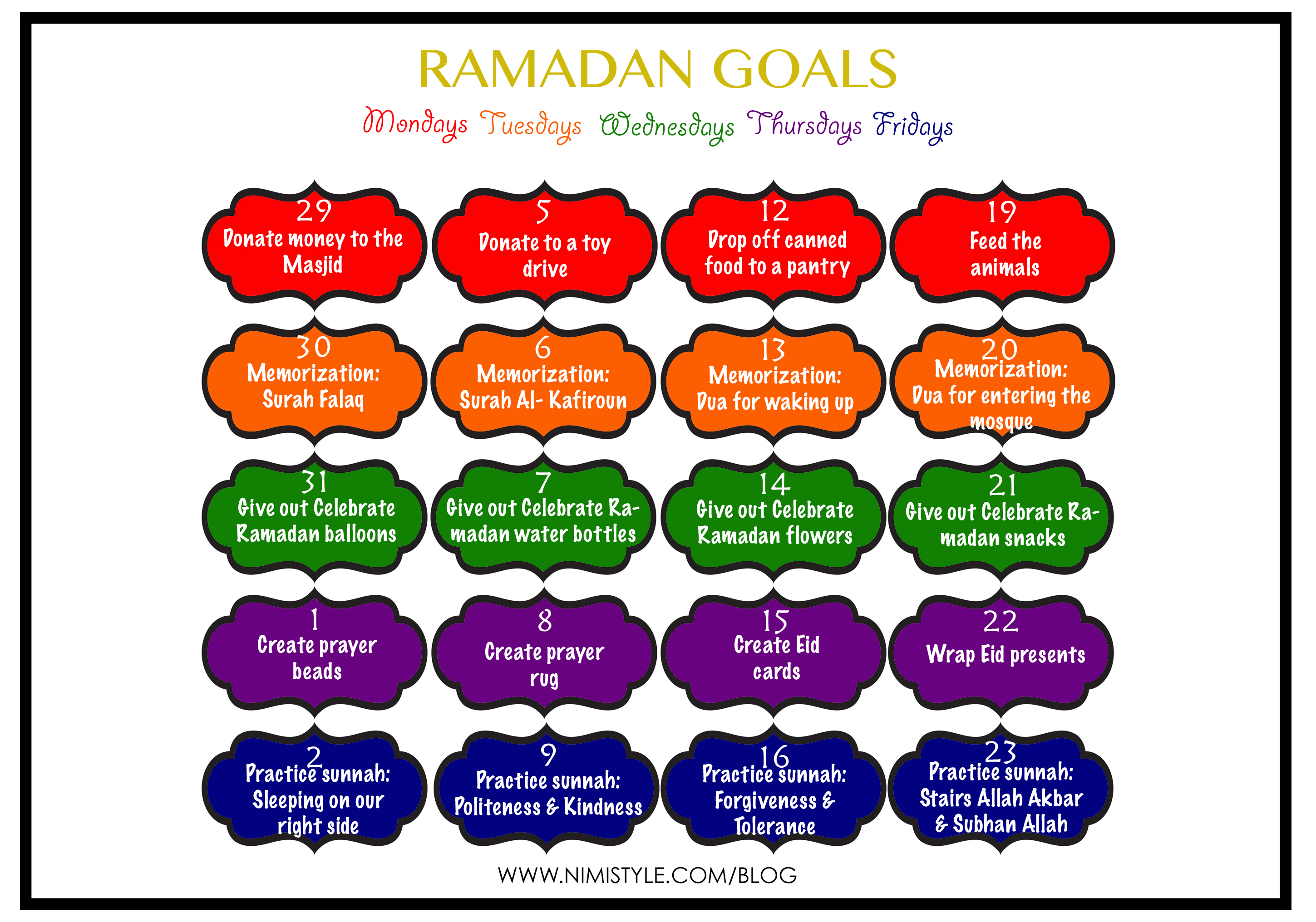 Last year my daughter came up with a list of Ramadan goals she could work on throughout the month. This year i set some goals for her on my own. With a very active toddler at home, we would have gotten zip done if i tried to sit down with her and set some goals. I did review them with her after and asked if she wanted to make some changes. We refined them like last year into categories that will hopefully make it easier for her to understand the benefit and good that will come from each goal. Aside for the task listed we will spend the day focusing on the "5w1h"- Who, what, when, where, why, & how to get the most understanding of these actions.
MONDAYS we will focus on charity.

TUESDAYS we will dedicate to memorization of the Quran or Duas. It'll be great motivation to catch her up on the 2 remaining Quls and teach her more duas.

WEDNESDAYS will be dawah day. We will be going to various parks/classes she attends and hand out goodies with "I'm Celebrating Ramadan" tags attached.

THURSDAYS we will be crafting at home.

FRIDAYS we will practice a sunnah. I found this great book online with 30 Hadith for children. I'll be using this book to discuss the sunnahs for the 9th and 16th with her.
Have you or your children set any goals for Ramadan?
If you liked this post, I'd love for you to share it!