This wall hanging is so super easy to make. Just gather all the scrap yarn and trim you have at home and start knotting!
WHAT YOU NEED:
WHAT YOU WILL DO:
(1) Cut your yarn, trim, & lace to various sizes. My longest length was 110 inches and the shortest was 86 inches.
(2) Fold all of them in half and tie it with a larks head knot onto the dowel rod like pictured.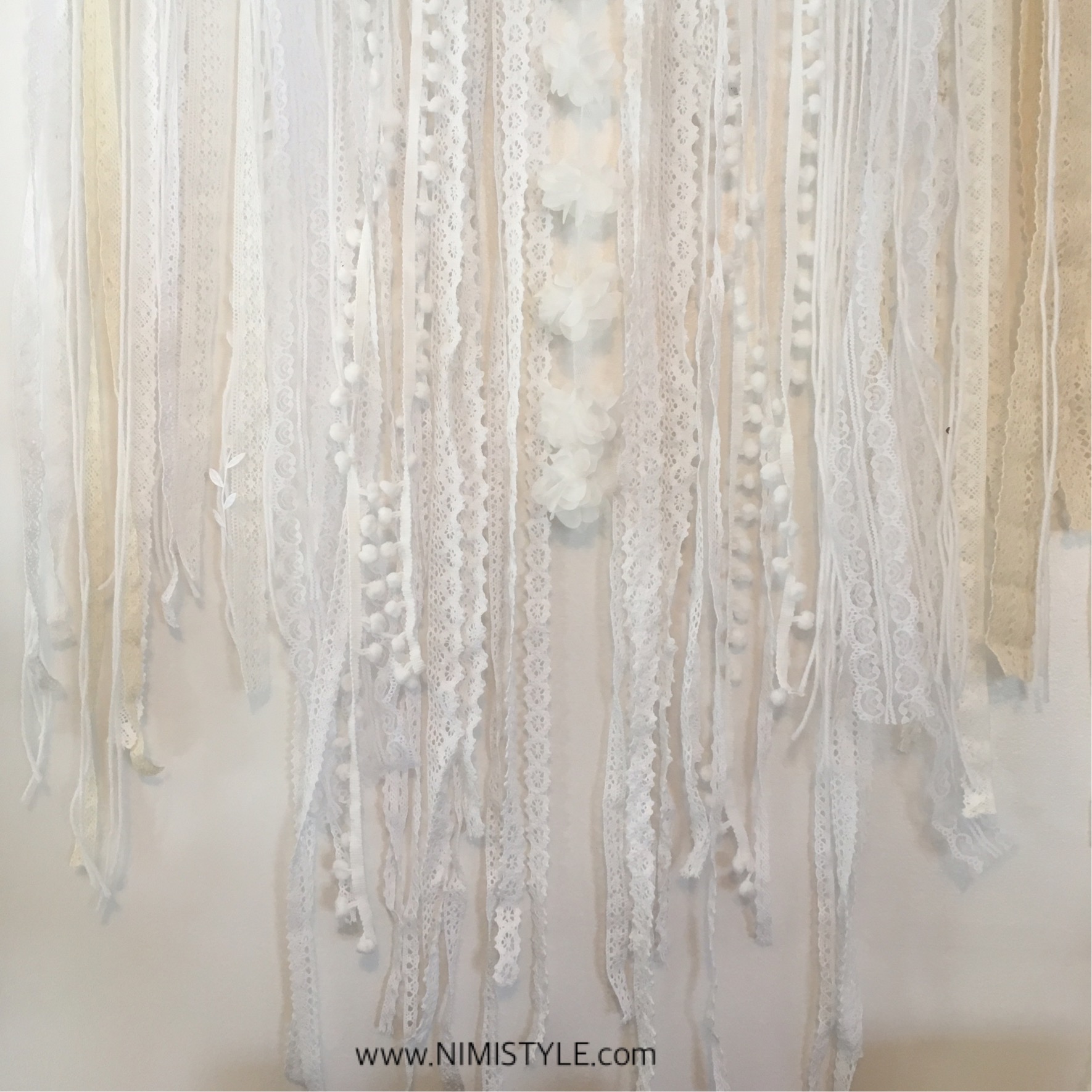 (3) Vary your placement so the lengths are asymmetrical.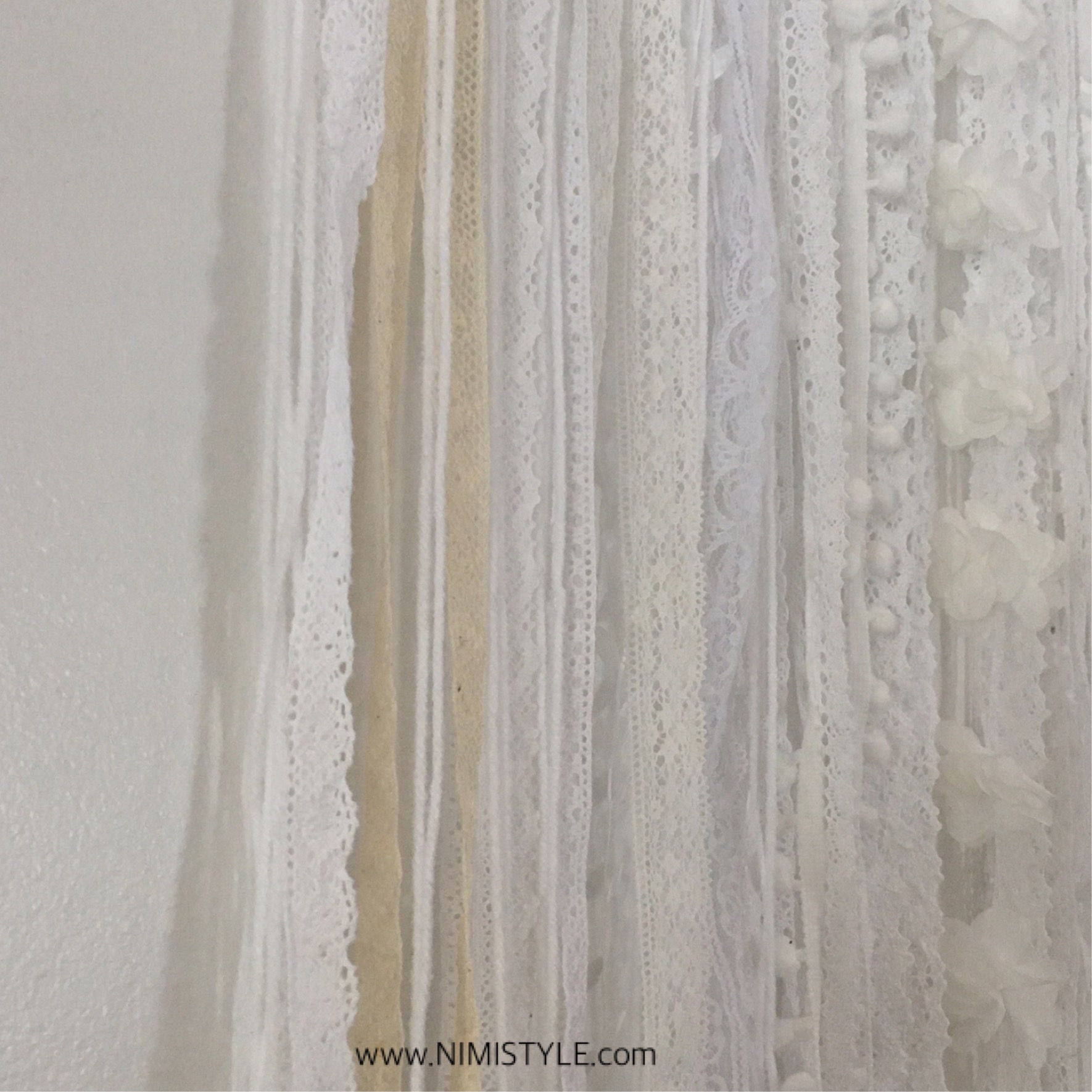 (4) Use the yarn as fillers between the lace and trims to bulk up your wall hanging.
(5) Hang!
If you liked this post, I'd love for you to share it!