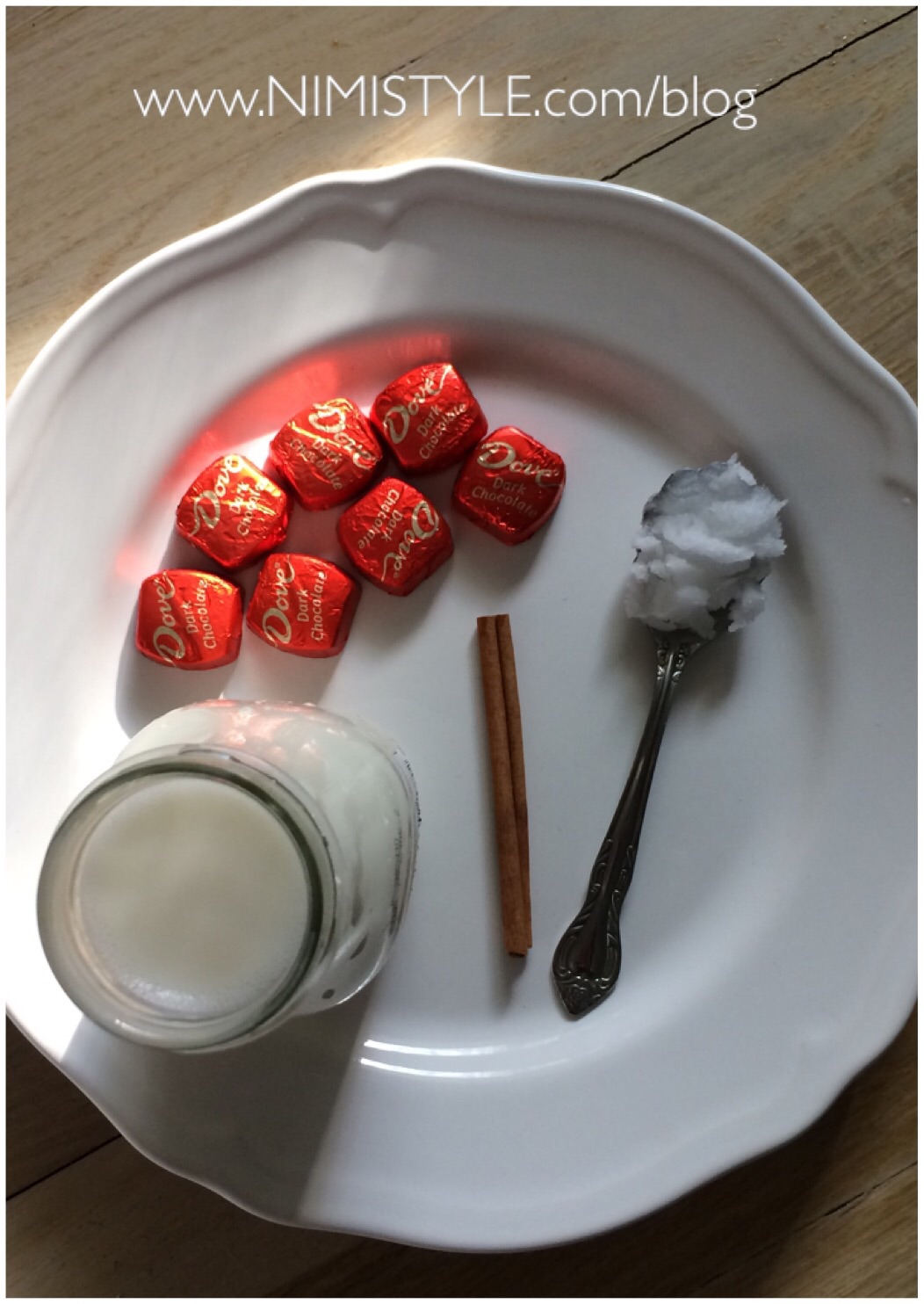 WHAT YOU NEED:
7 pieces of dark chocolate
1/2 teapoon coconut oil
1 cinnamon stick
3 cups milk
2 large marshmallows or 16 mini (not pictured)
WHAT YOU WILL DO:
(1) Warm up a pot.
(2) Add the chocolate and coconut oil and lower heat until all the chocolate melts.
(3) Add the cinnamon stick. Raise the heat to high and slowly add the milk.
(4) Continuously stir.
(5) When the milk begins to boil lower the heat to the lowest setting and let simmer.
(6) Cut your marshmallow into tiny bite size pieces if using the large ones. I cut 1 large marshmallow into 8 pieces.
(7) Pour your hot chocolate. Add marshmallows. Add a pinch of powdered cinnamon.
(8) Enjoy!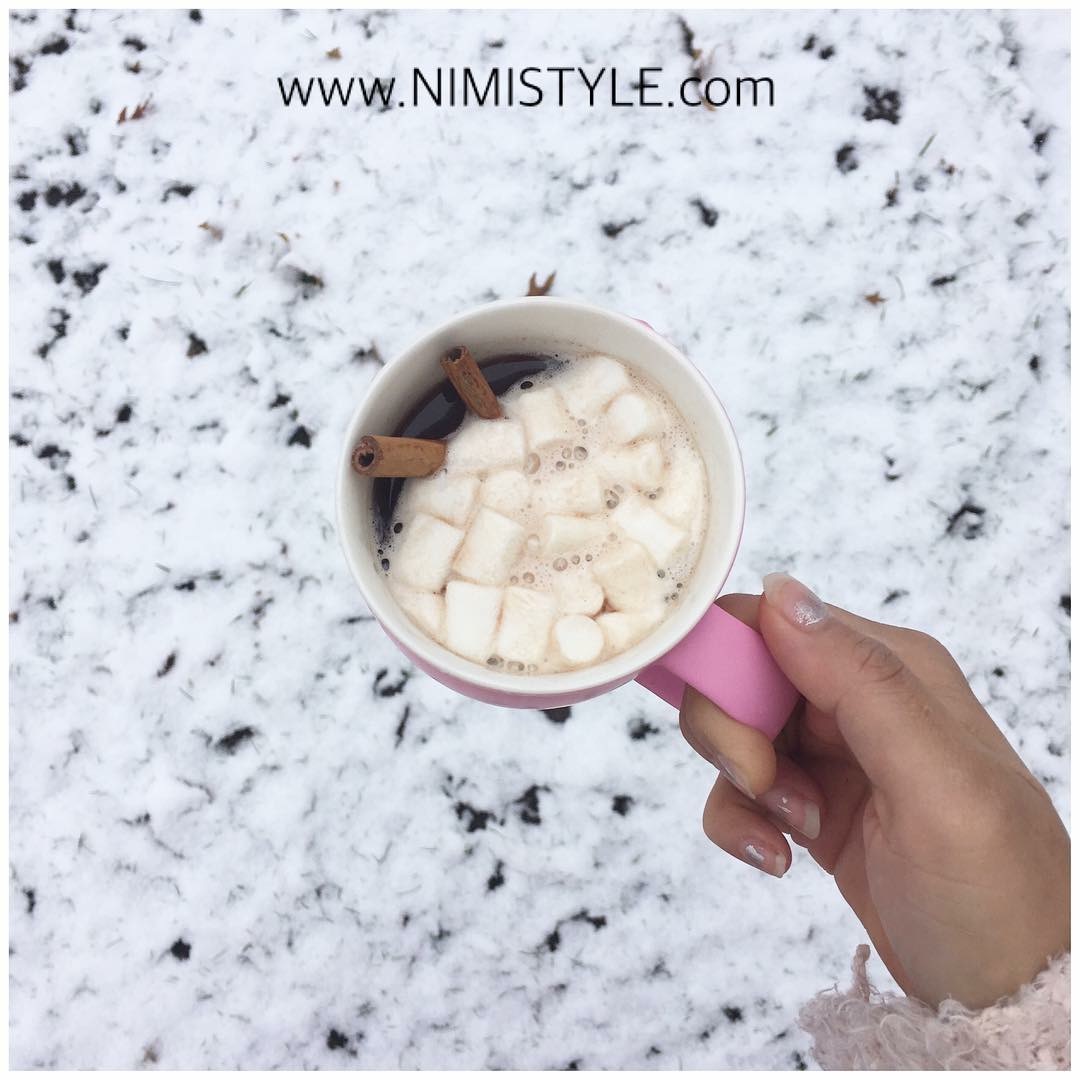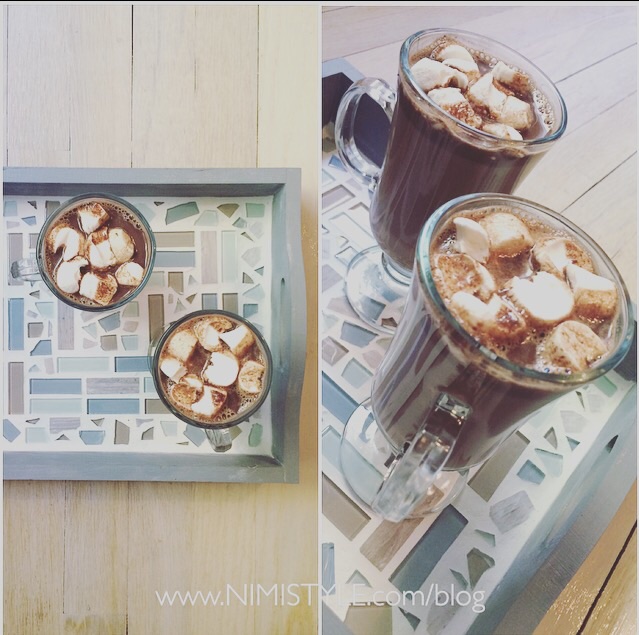 If you liked this post, I'd love for you to share it!