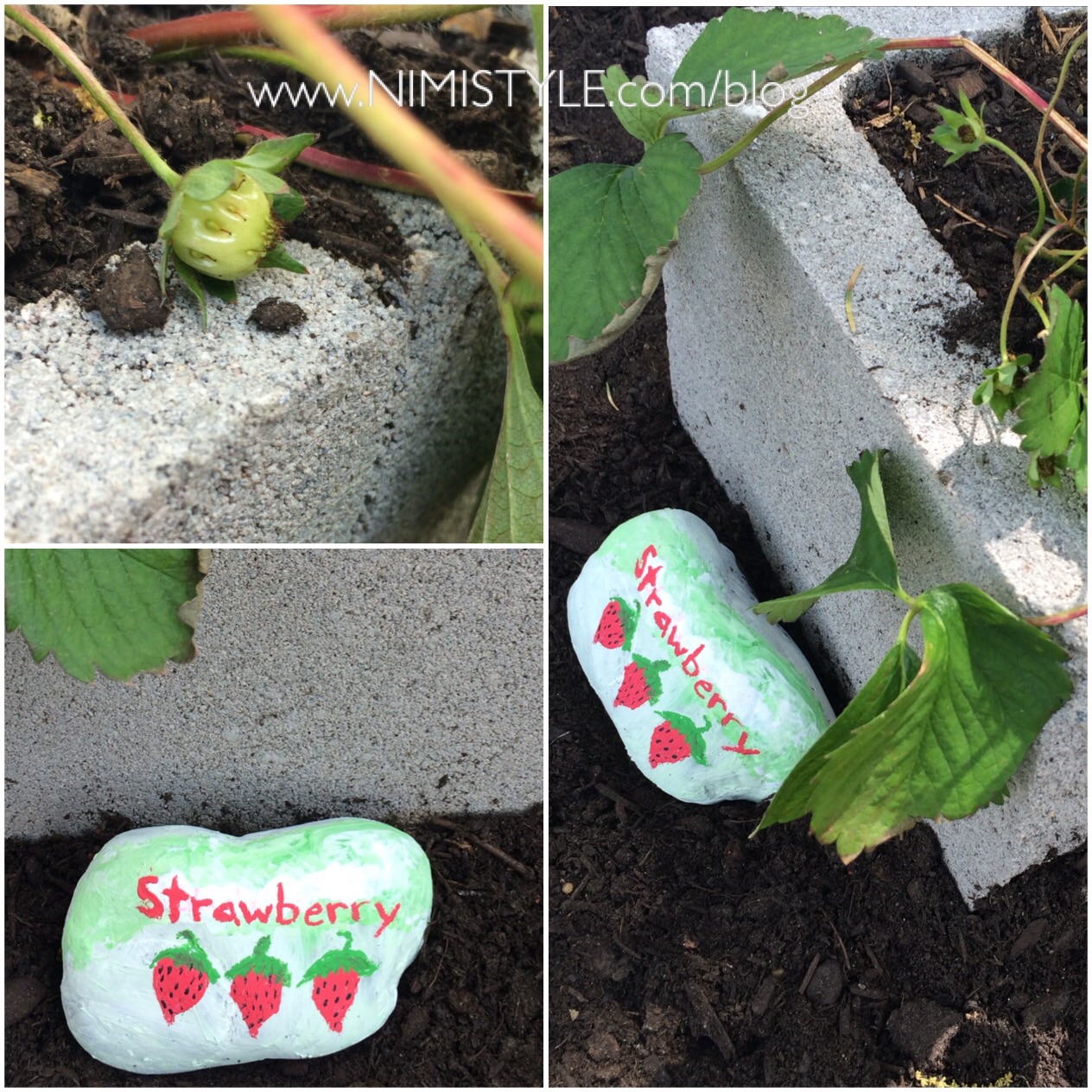 We've been working on creating a small kitchen garden in a nook in our yard this spring. With the beds made and all our plants planted. It was time to label them!
My daughter has been collecting  rocks from the yard for a while now. She received a rock painting kit about a year ago and has been gathering them since. Now we were finally able to put her collection to use.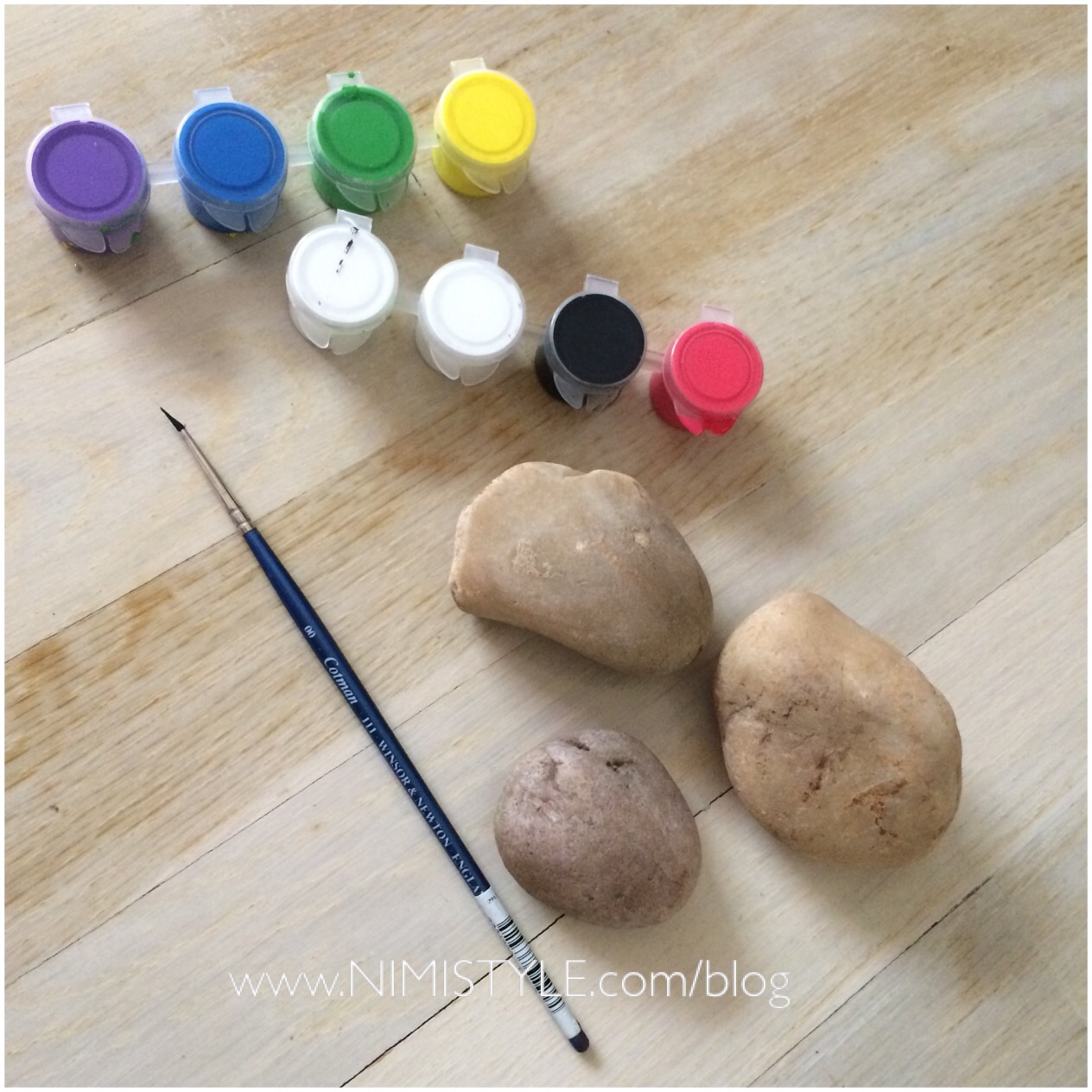 WHAT YOU NEED:
Rocks with at least one flat side
Paint
Fine paint brush
WHAT YOU WILL DO:
(1) Cover your entire rock with 1 paint color. My daughter chose not to paint hers and I kind of wish I left mine unpainted as well. (Optional)
(2) Paint your garden plants, fruits, or vegetables onto the rocks.
(3) Write the name of your plant, fruit, or vegetable onto the rocks.
(4) Place your rock garden marker into nature.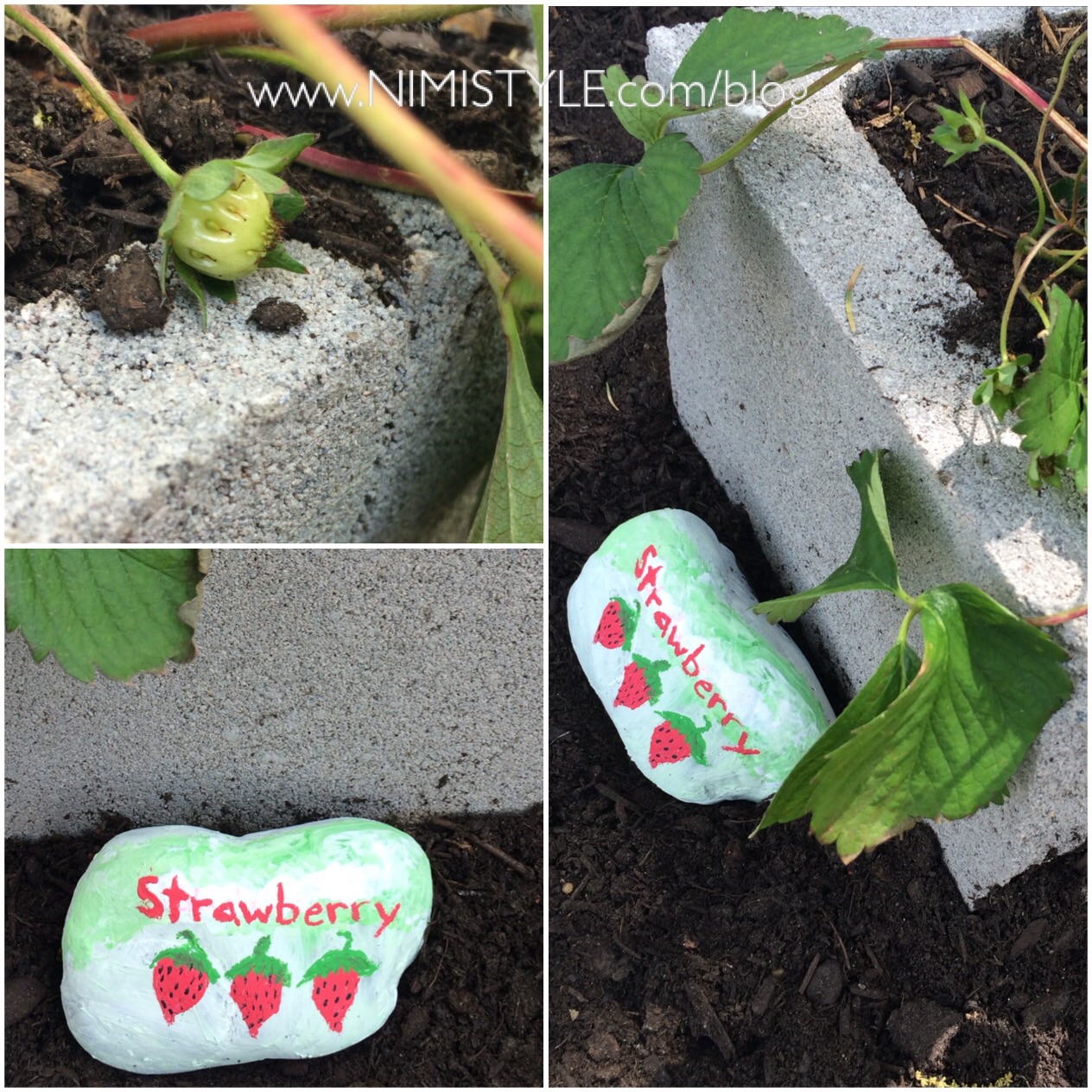 If you liked this post, I'd love for you to share it!