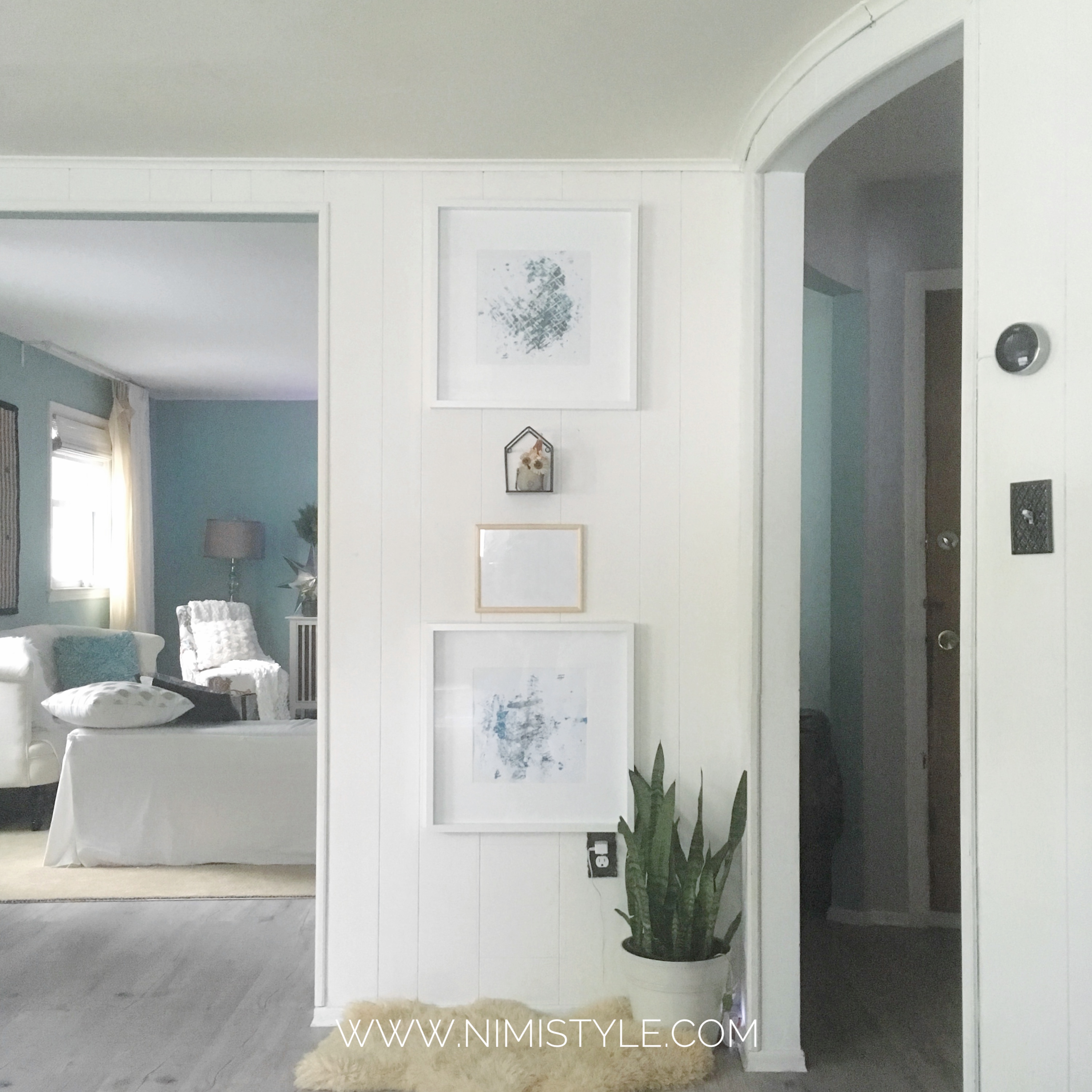 Everytime I'm in a home decor store I eye all the abstract prints, but can't get myself to pay the high price for something I know I'll be switching out. Can't help being caught by the decor switch bug over and over again. So anytime I want something but don't want to buy it, I make it!
WHAT YOU NEED:
Paper
Paint
Frame
WHAT YOU WILL DO:
(1) Paint randomly on a piece of paper with 2-3 colors. I chose black, blue, & white.
(2) Let it partially dry, then you can paint a random pattern onto it with a dry paint brush.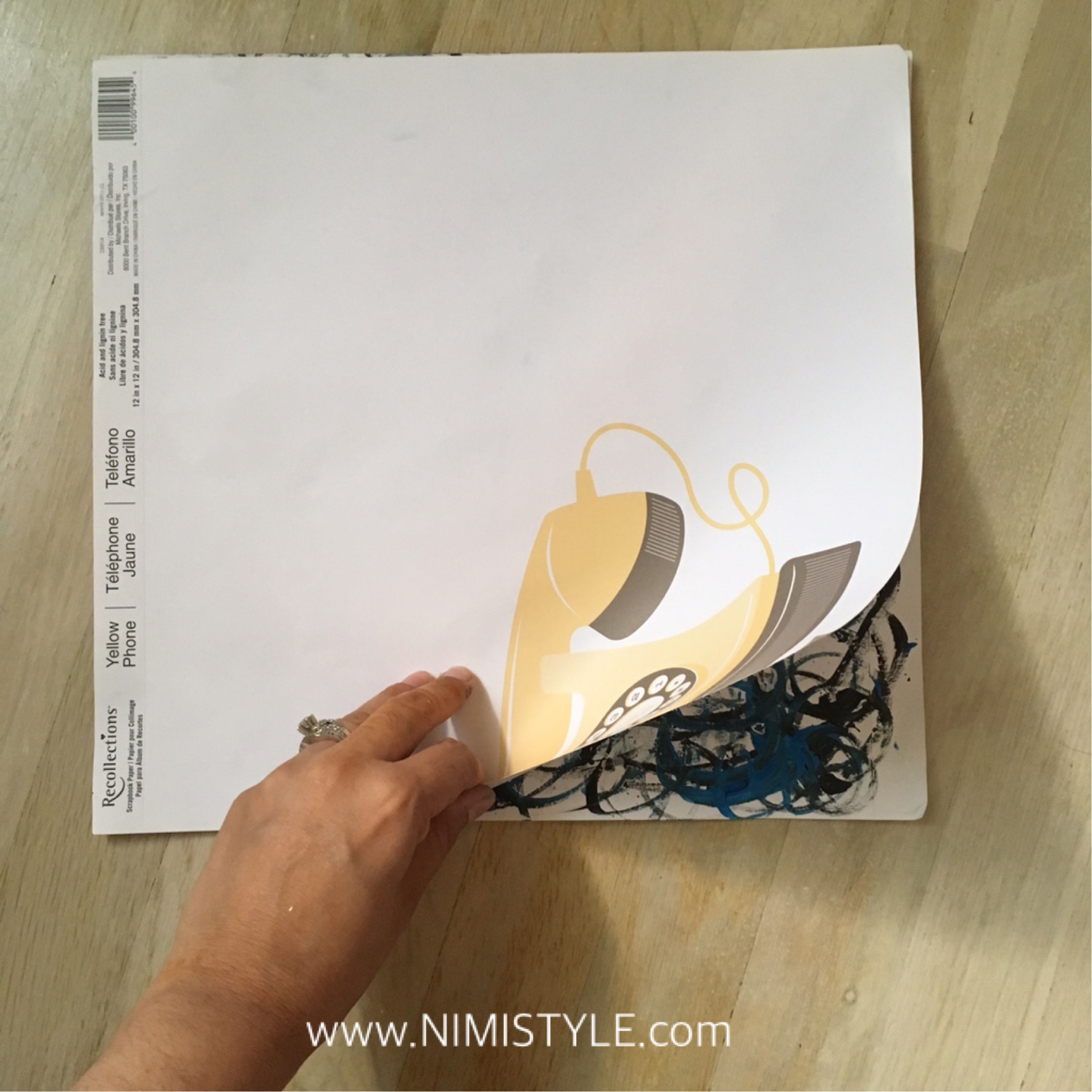 (3) Place another piece of paper over it and press down all over.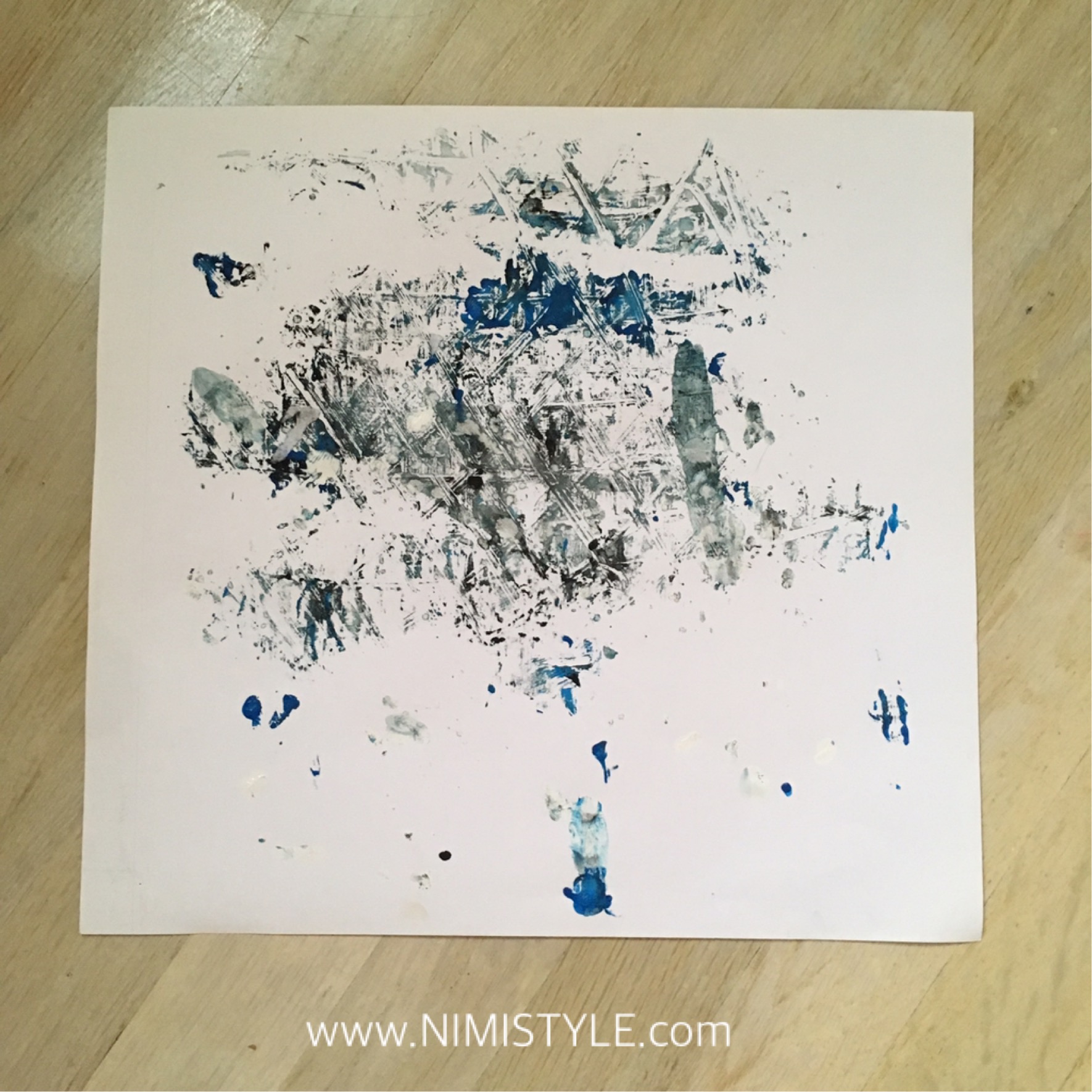 (4) Peel off and repeat, you can even transfer the print multiple times on one paper by rotating it.
(5) Frame, hang, & enjoy!
If you liked this post, I'd love for you to share it!