Since I just made some eid cards which were a custom size I needed custom envelopes as well. I got to folding and gluing this gorgeous gift wrap that I was gifted by Crescent Moon Bookstore and whipped up these Eid Mubarak envelopes to go with the cards.
WHAT YOU NEED:
Gift Wrap
Card for Size
Scissors
Glue
WHAT YOU WILL DO: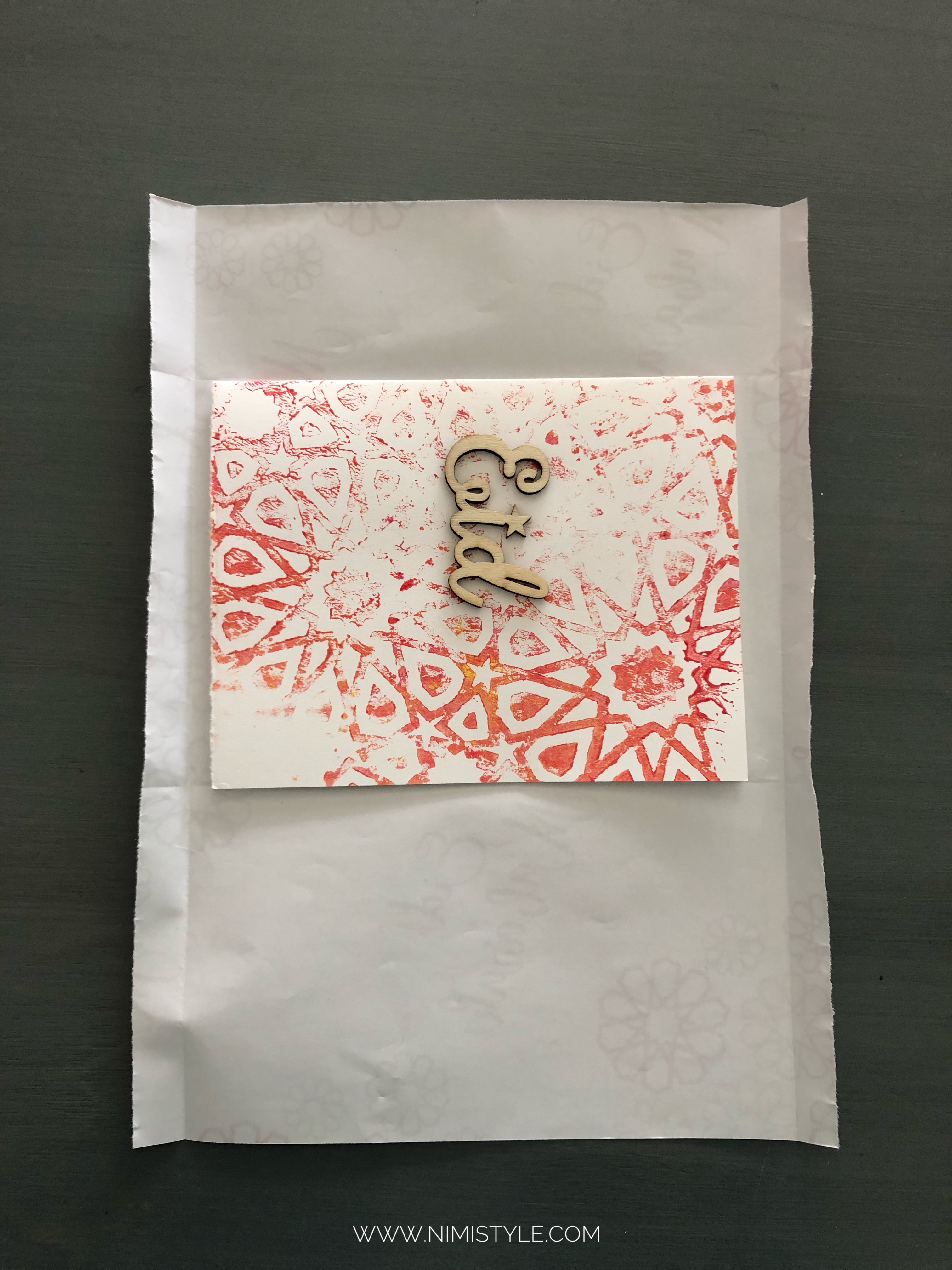 (1) Place your card on the gift wrap with more space towards the bottom of the gift wrap then top.
(2) Fold in the sides.
(3) Fold over the bottom.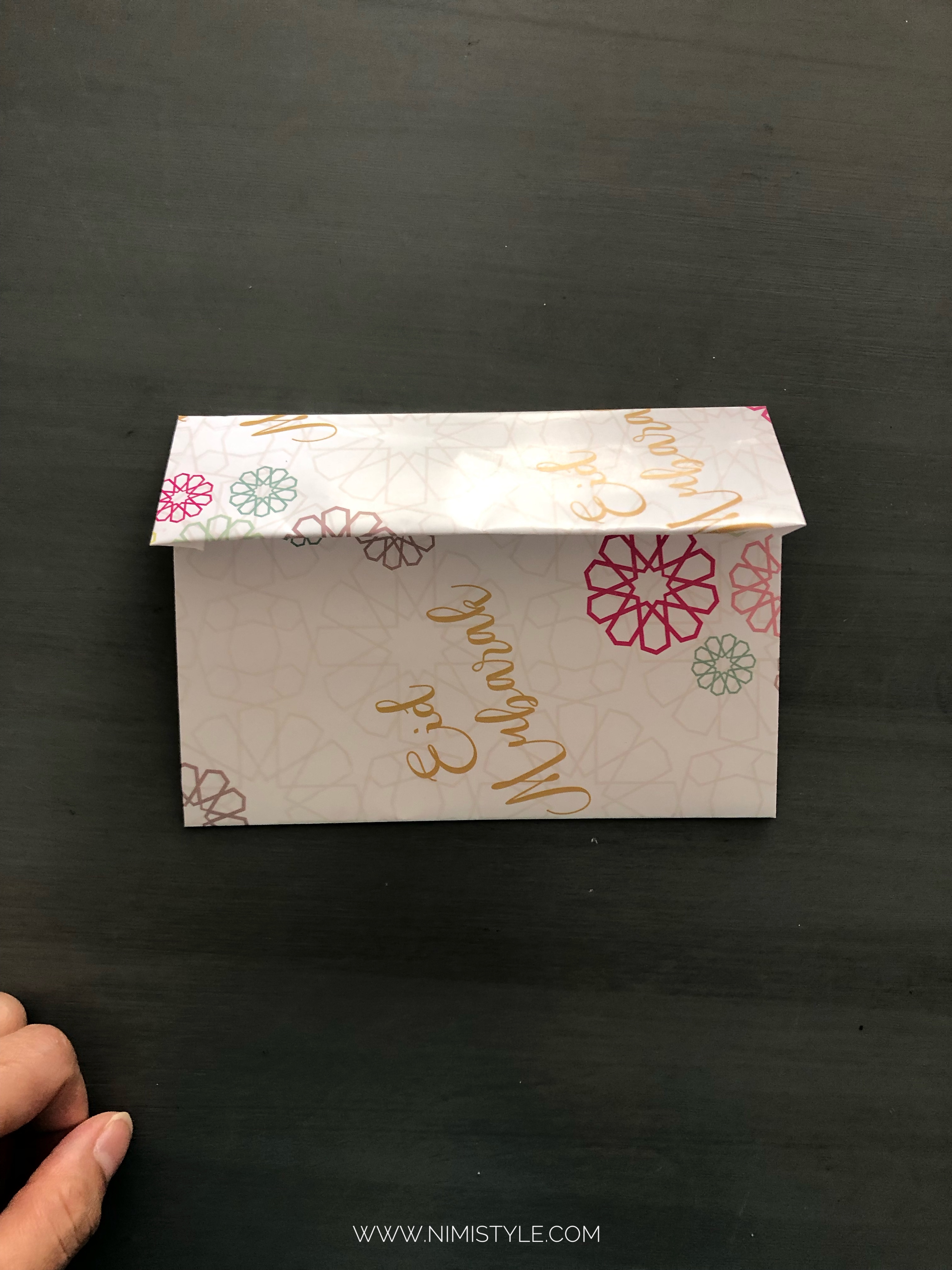 (4) Fold down the top.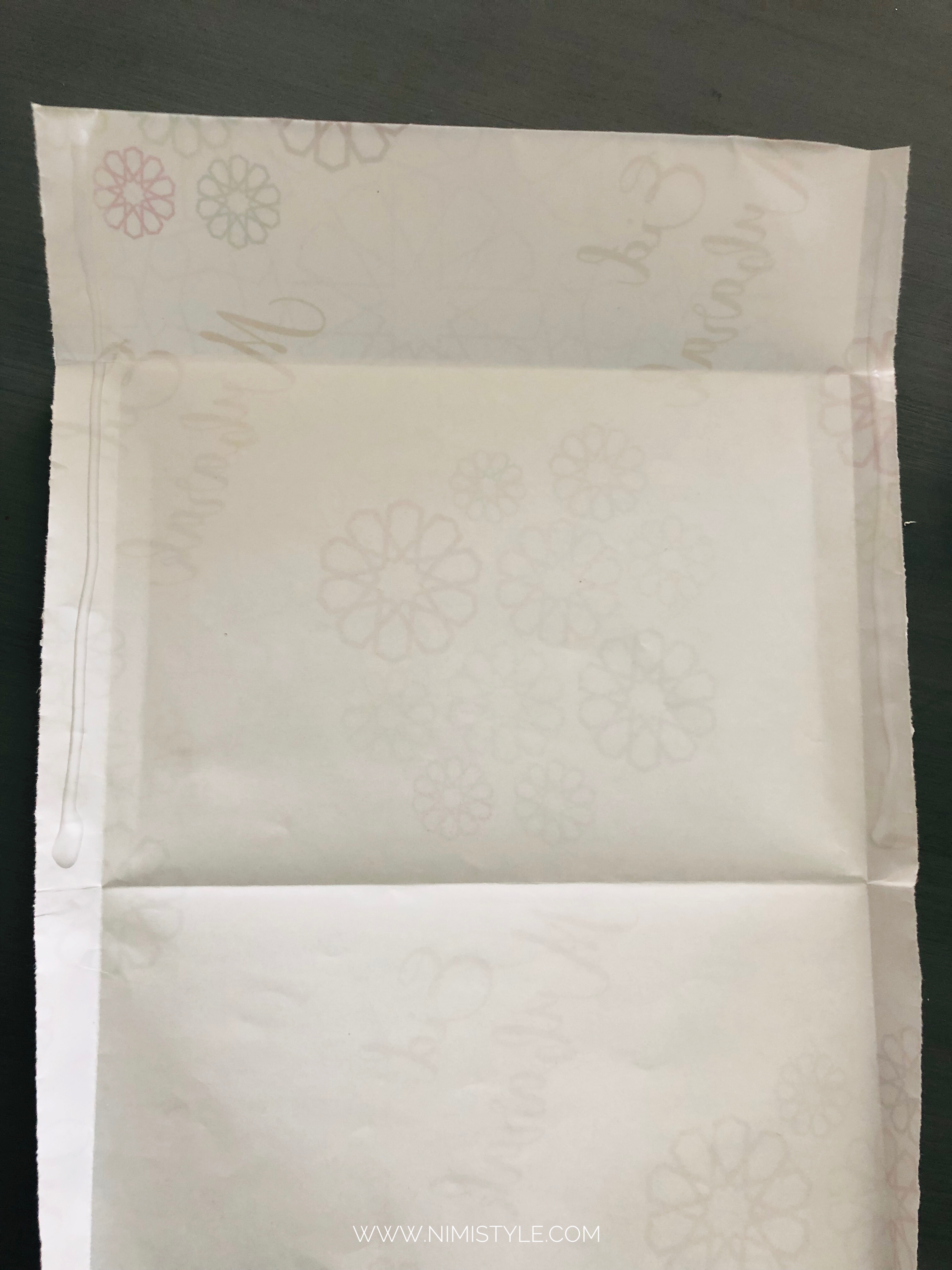 (5) Now that all your creases are made apply glue to the inner folded sides, but don't go past the last horizontal crease.
(6) Fold it over making sure the bottom part is not glued.
(7) Apply glue to the outer bottom sides and fold up.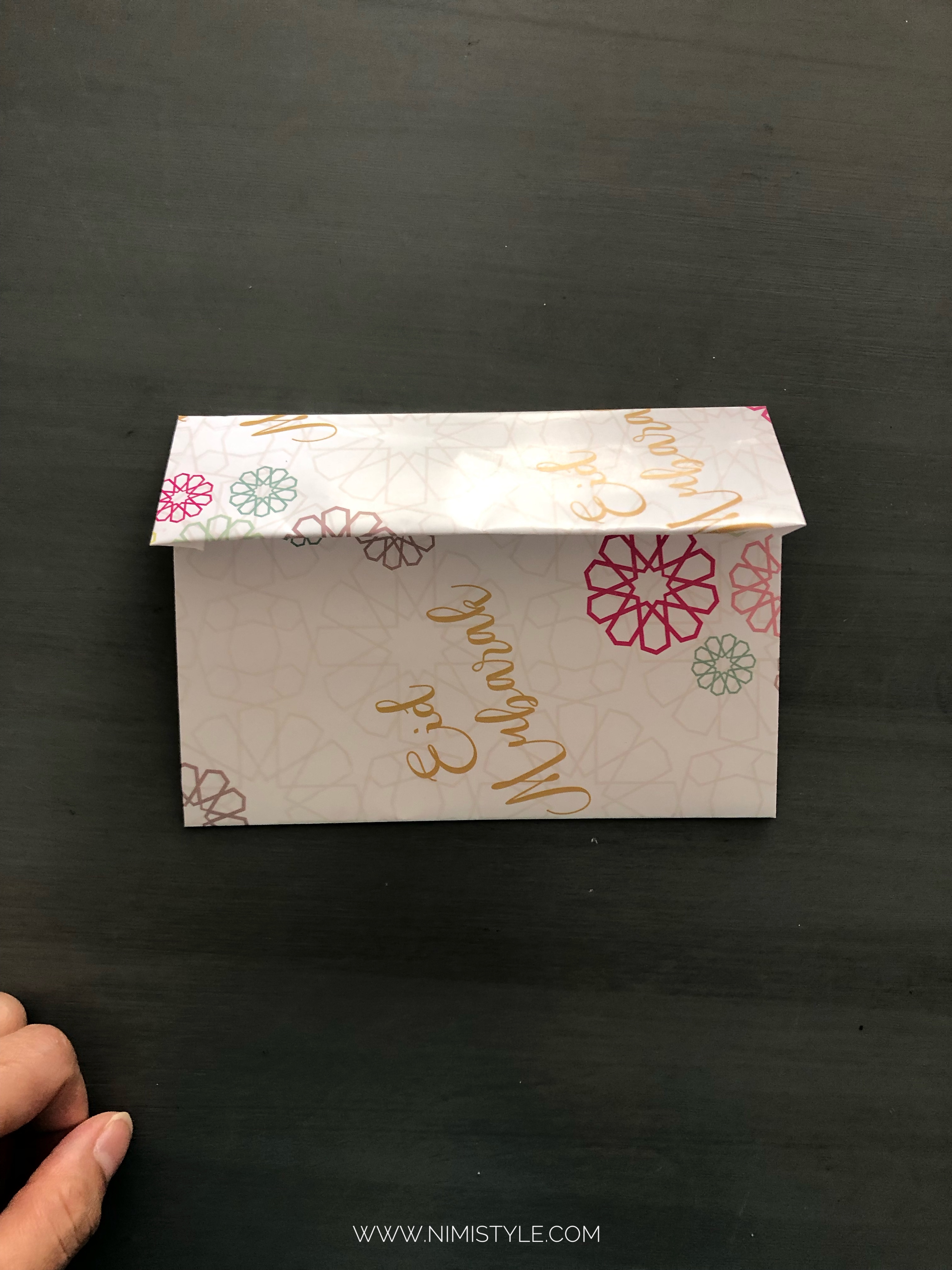 (8) Fold the top down and your envelope is made. Let it dry before using.
If you make your own envelopes or DIY's inspired by my projects I would love for you to share. You can check out my rolling pin card DIY here which I made these envelopes for.
If you liked this post, I'd love for you to share it!