I've been focusing on cozying up the inside of my house using these tips and now I'm starting to work on the outside.
This year I wanted to stick to using what I own and really capture the feeling of fall. I didn't want to make any purchases that I would have to store away when the season ended so I sat and thought about it. How can I decorate and enjoy the season without being sucked into buying more and adding more things to my home that we don't need.
What do I picture when I think of Fall? I picture all these beautiful red, yellow,  and orange leaves on the lawn and our fire burning while the girls roast marshmallows using branches from our sassafras tree. I picture mums and painted pumpkins from our family trip to the farms. I picture a lot of time spent outdoors. I decided that this year that's what I'll do. I'll make a wreath using things I see outside during this season. All the materials except the owl I already owned or found in our yard, so in total I spend $1 on this project.
WHAT YOU NEED: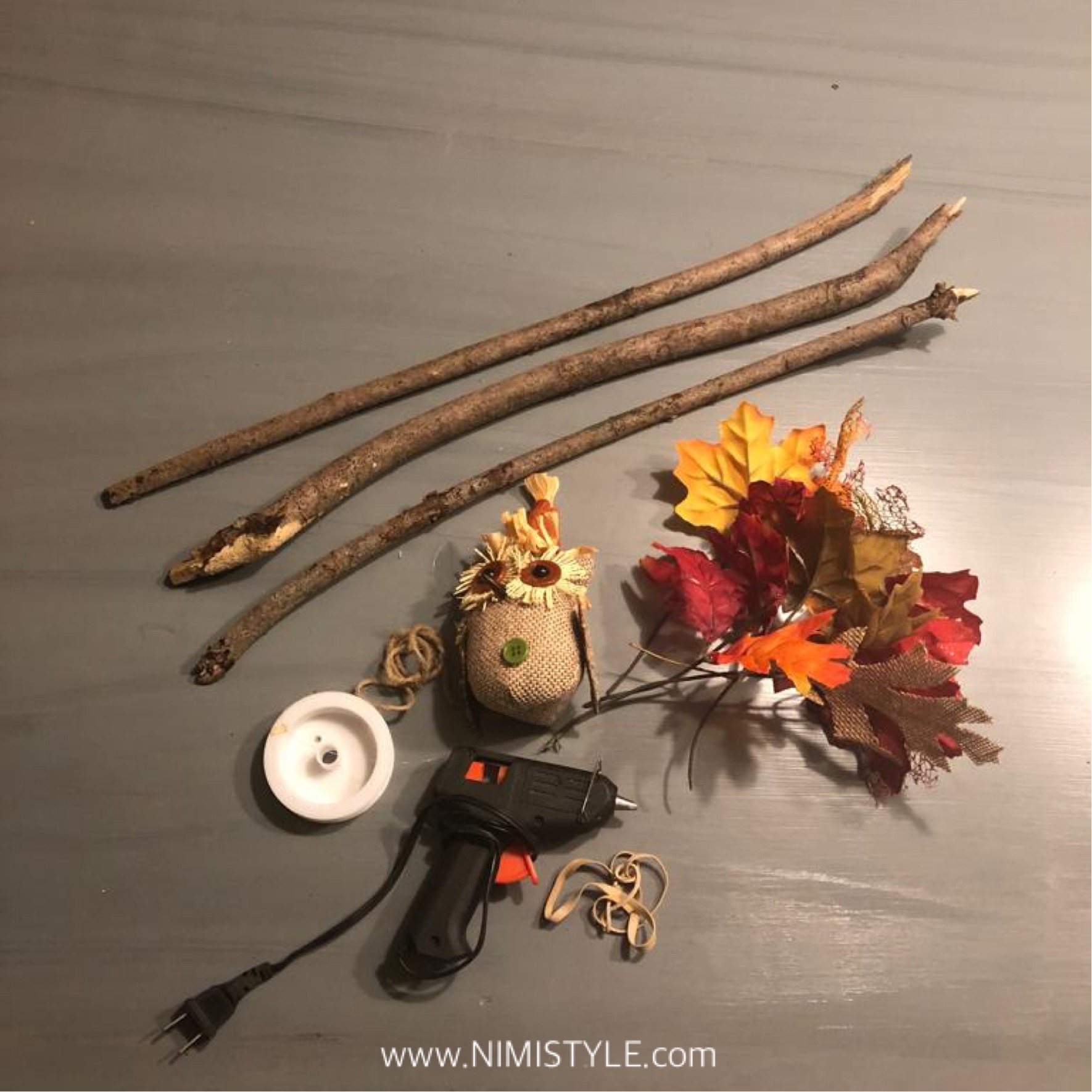 3 Branches
Faux Leaves
Burlap Owl
Twine
Hot Glue Gun
Clear String
WHAT YOU WILL DO:
(1) Arrange your branches into a triangle overlapping the ends.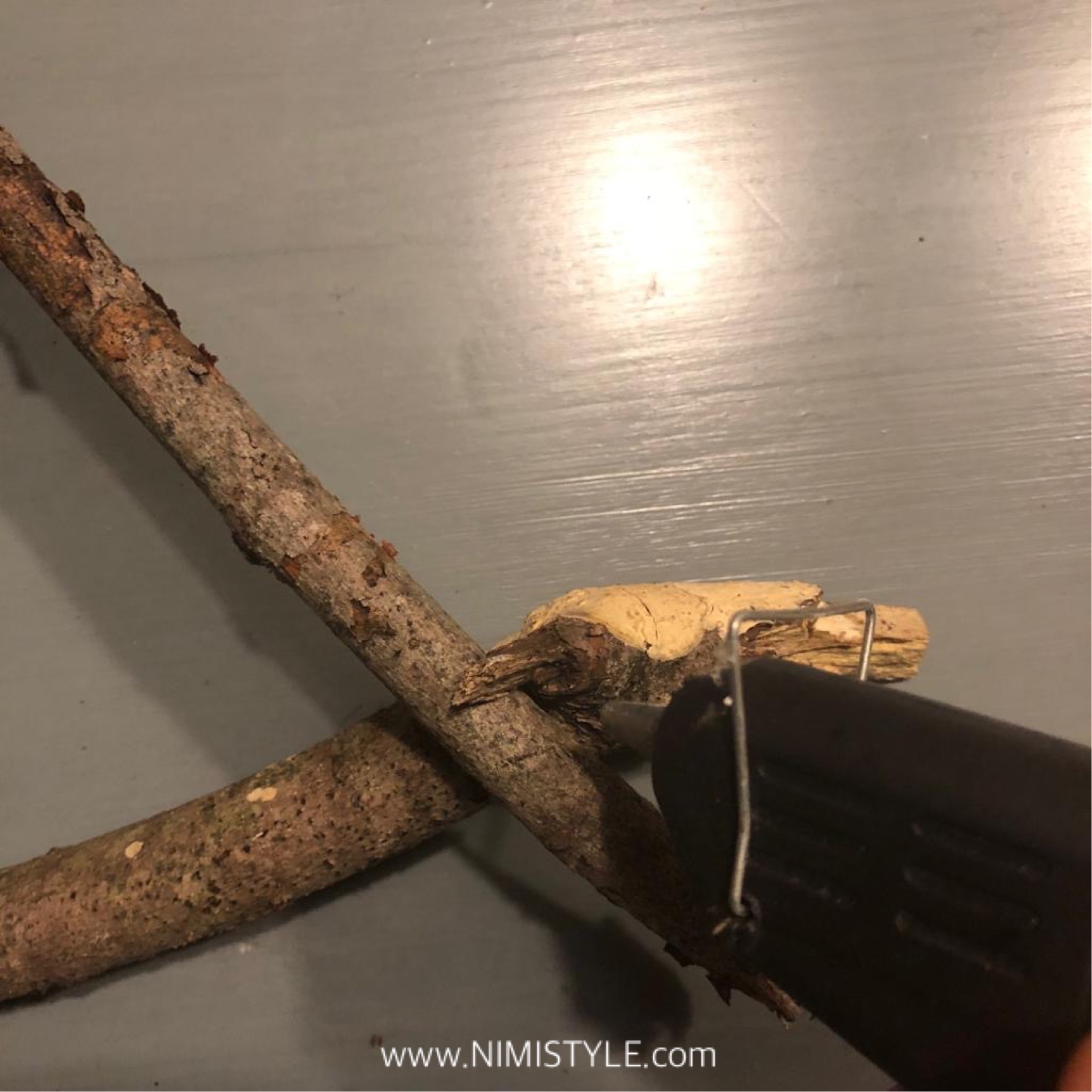 (2) Use the hot glue gun to glue the ends to each other, be generous in the amount of hot glue you use.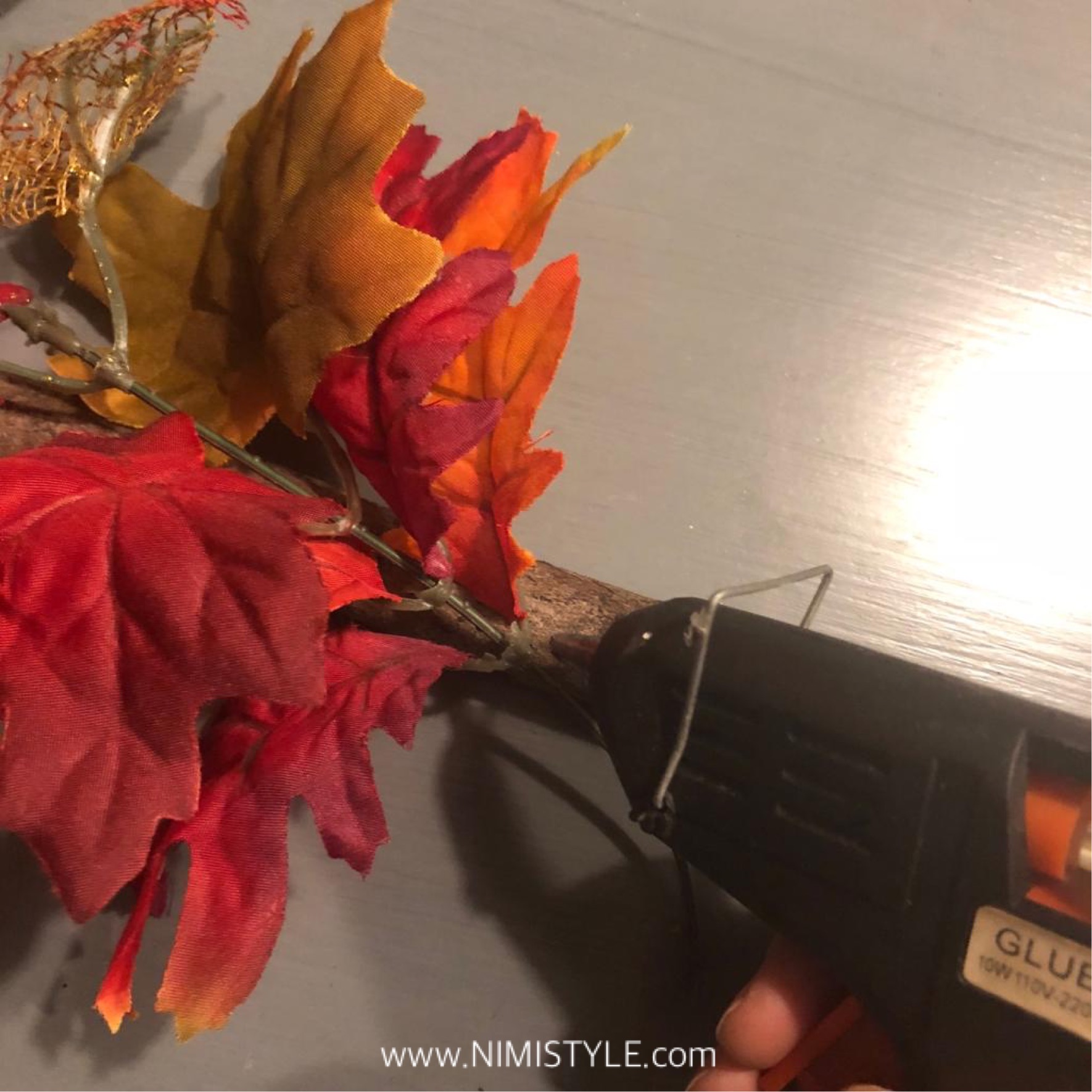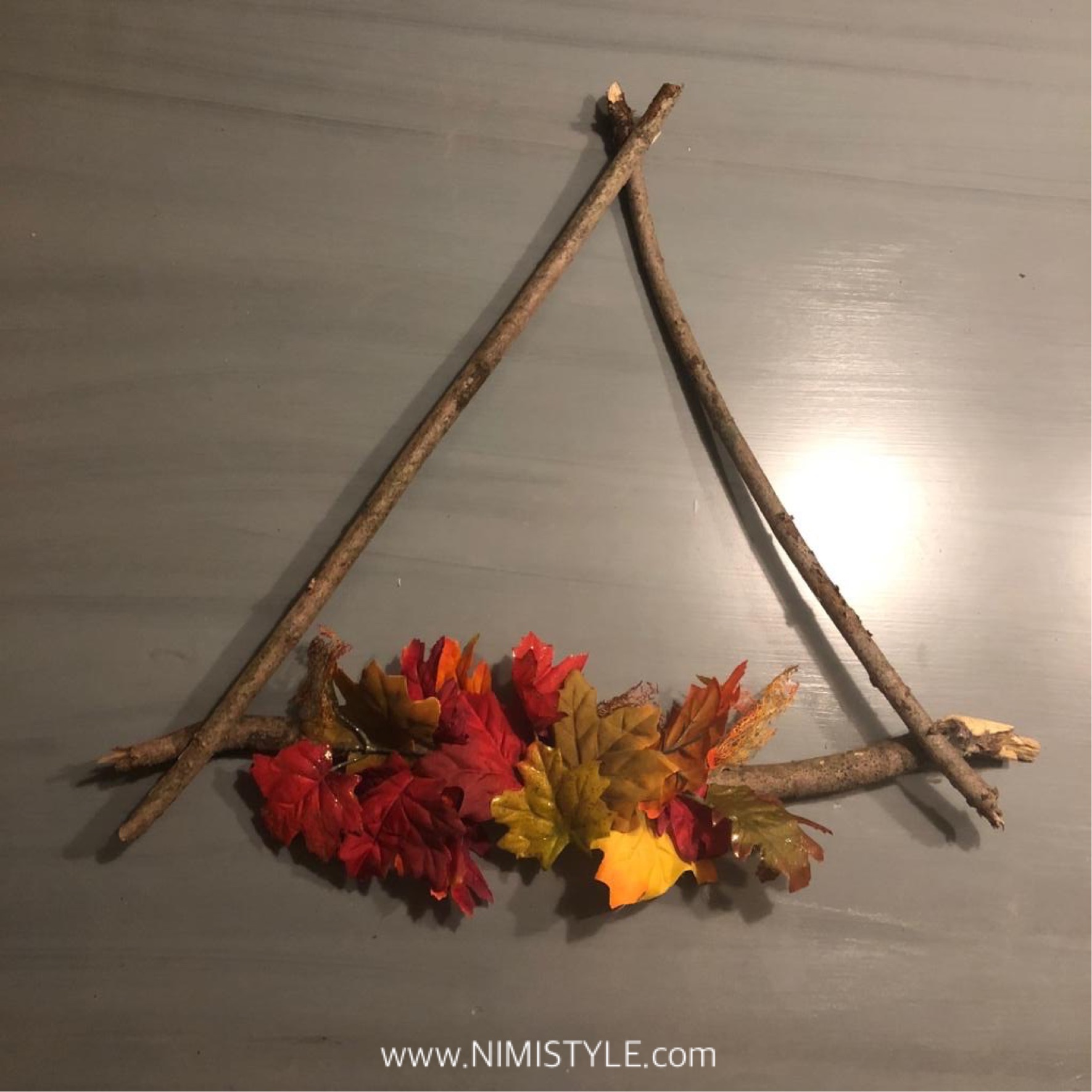 (3) Arrange your leaves and hot glue them onto a branch.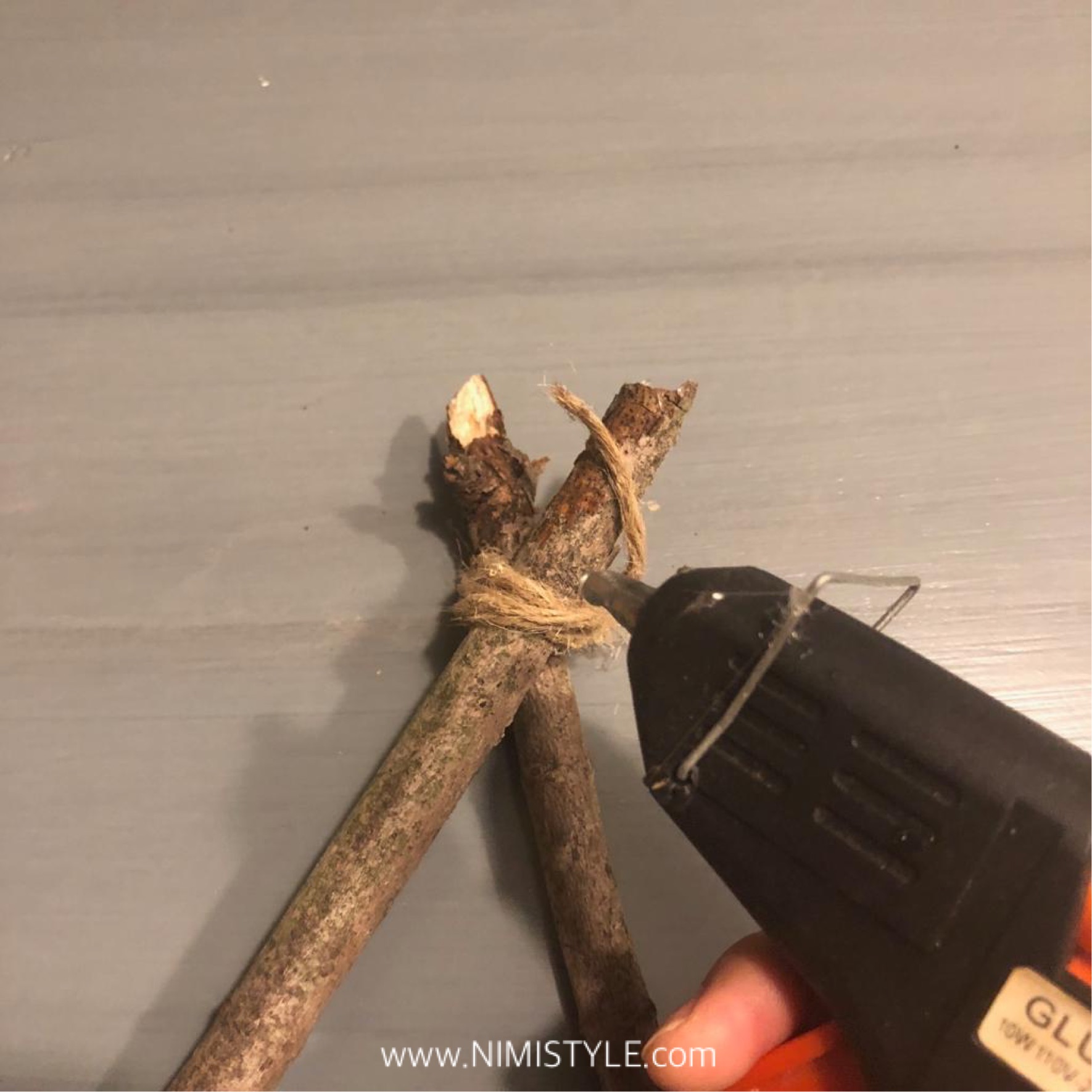 (4) Wrap the twine around the joints and hot glue them into place.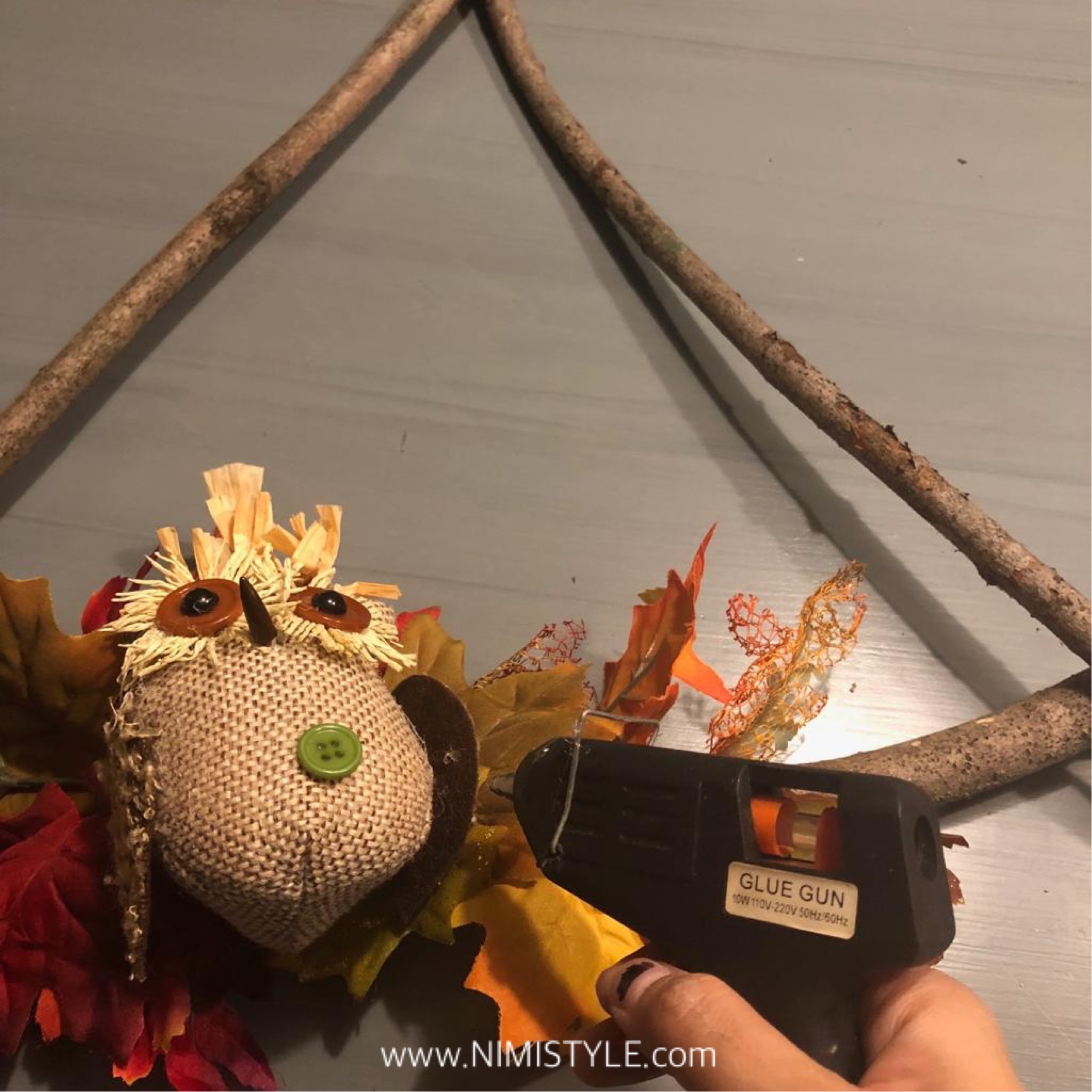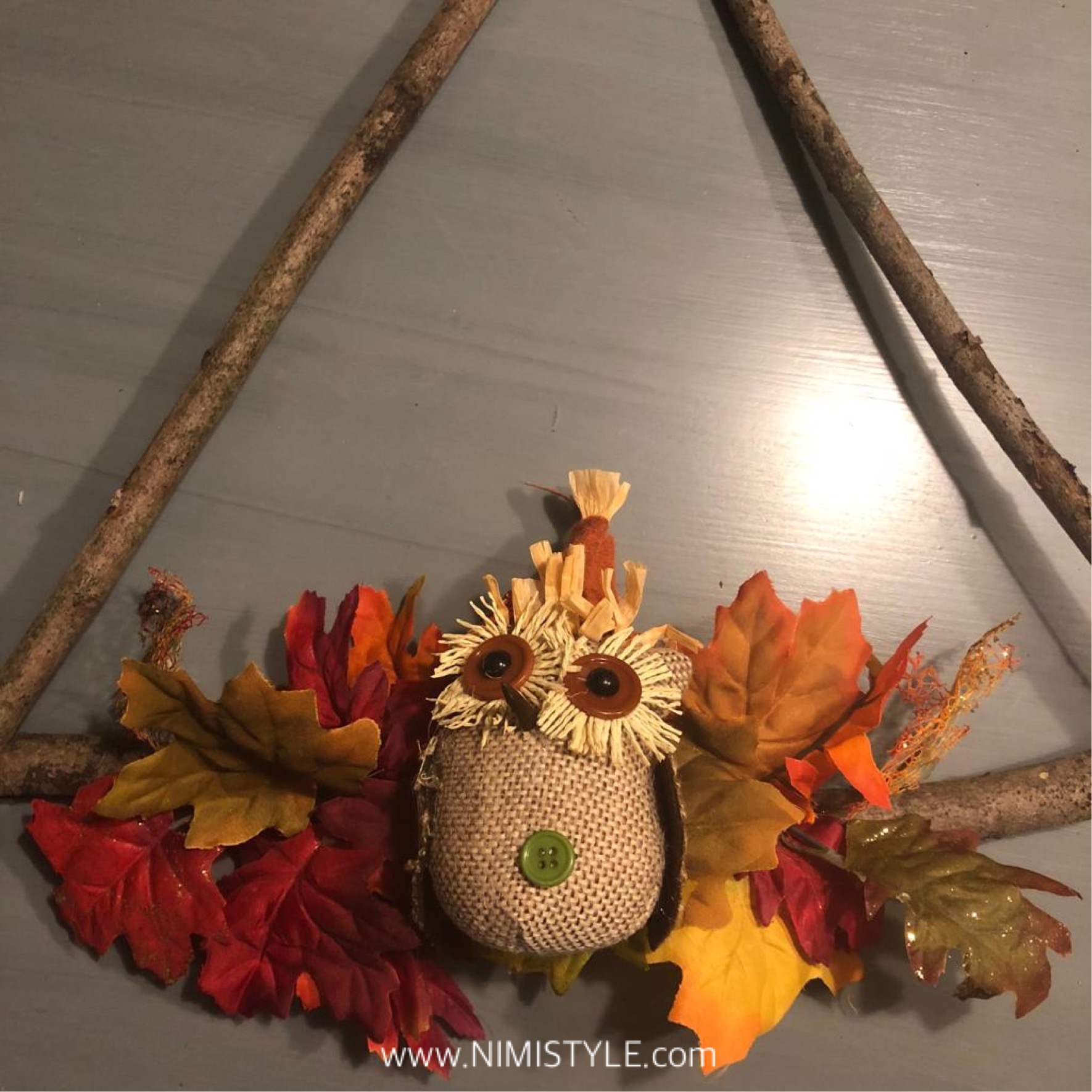 (5) Place the owl into the center of the leaves and hot glue it on.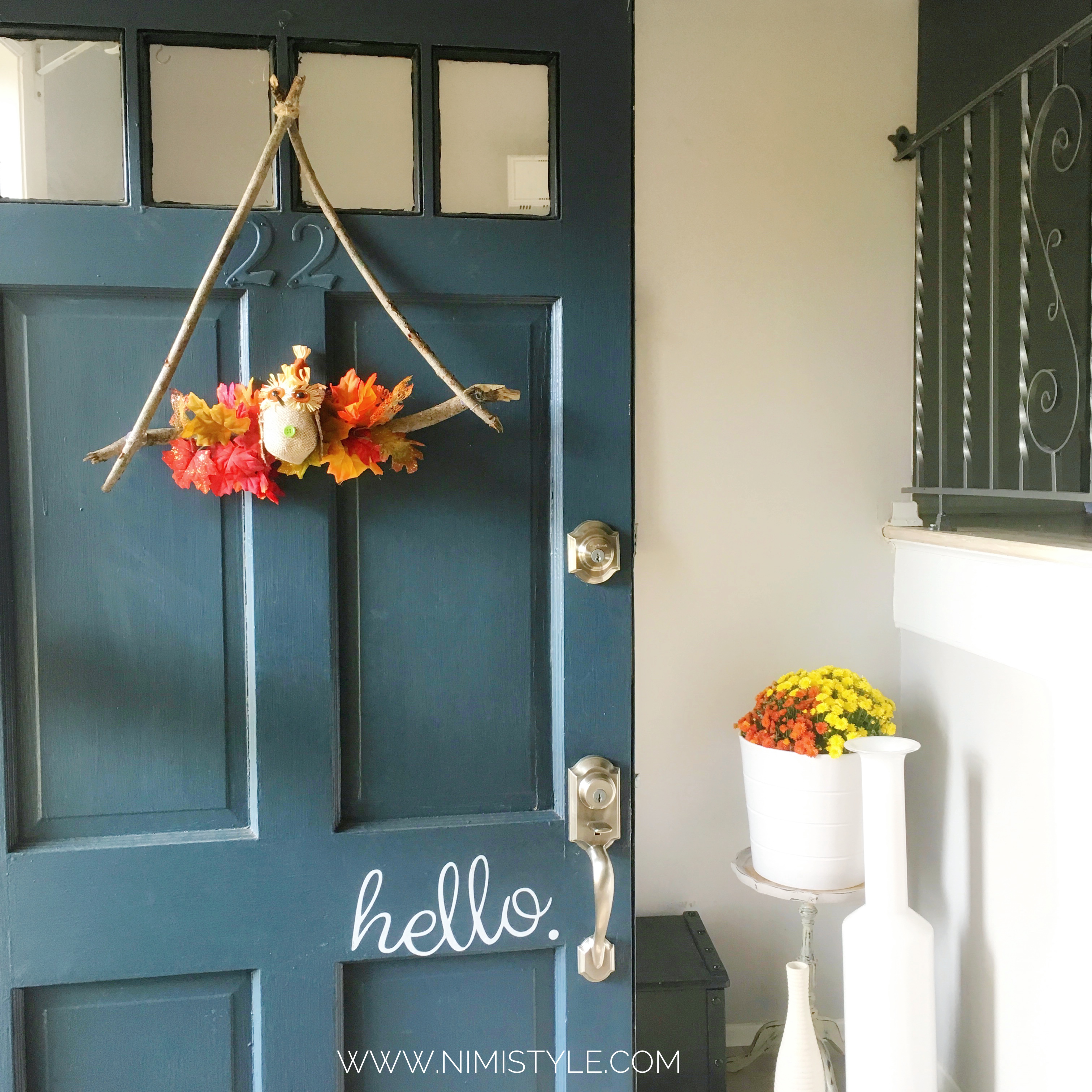 (6) Use the clear string to hang your minimalist fall wreath from your door, wall, or window!
If you liked this post, I'd love for you to share it!