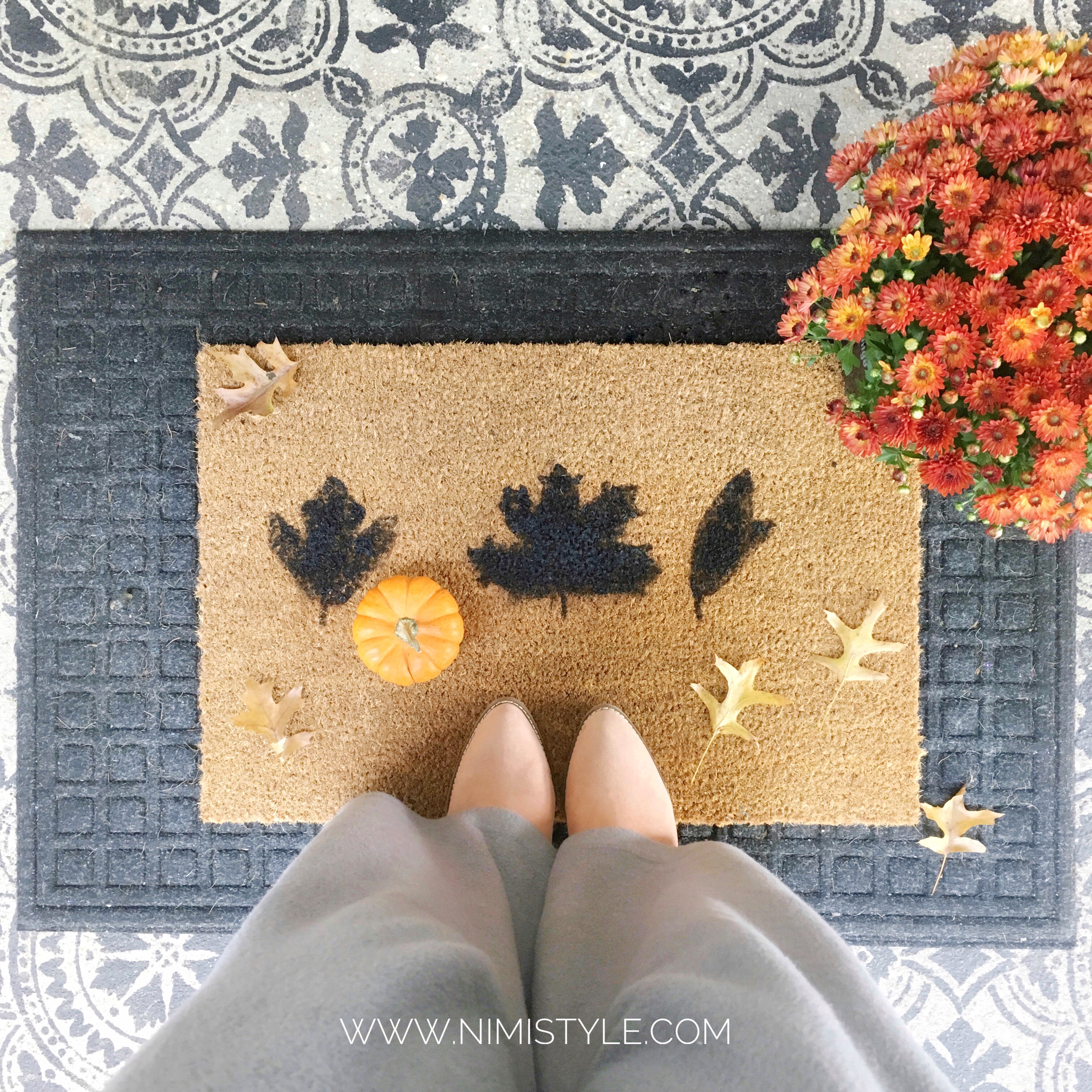 I did a quick and easy DIY to add to my Fall front porch.
WHAT YOU NEED:
Door Mat
Exterior Paint
Paint Brush
WHAT YOU WILL DO:
(1) Cover leaves with paint and transfer over onto mat. <—- This was a fail so ignore it. The paint barely made an imprint.
(2) Hand paint leaves onto mat.
(3) Place mat and enjoy.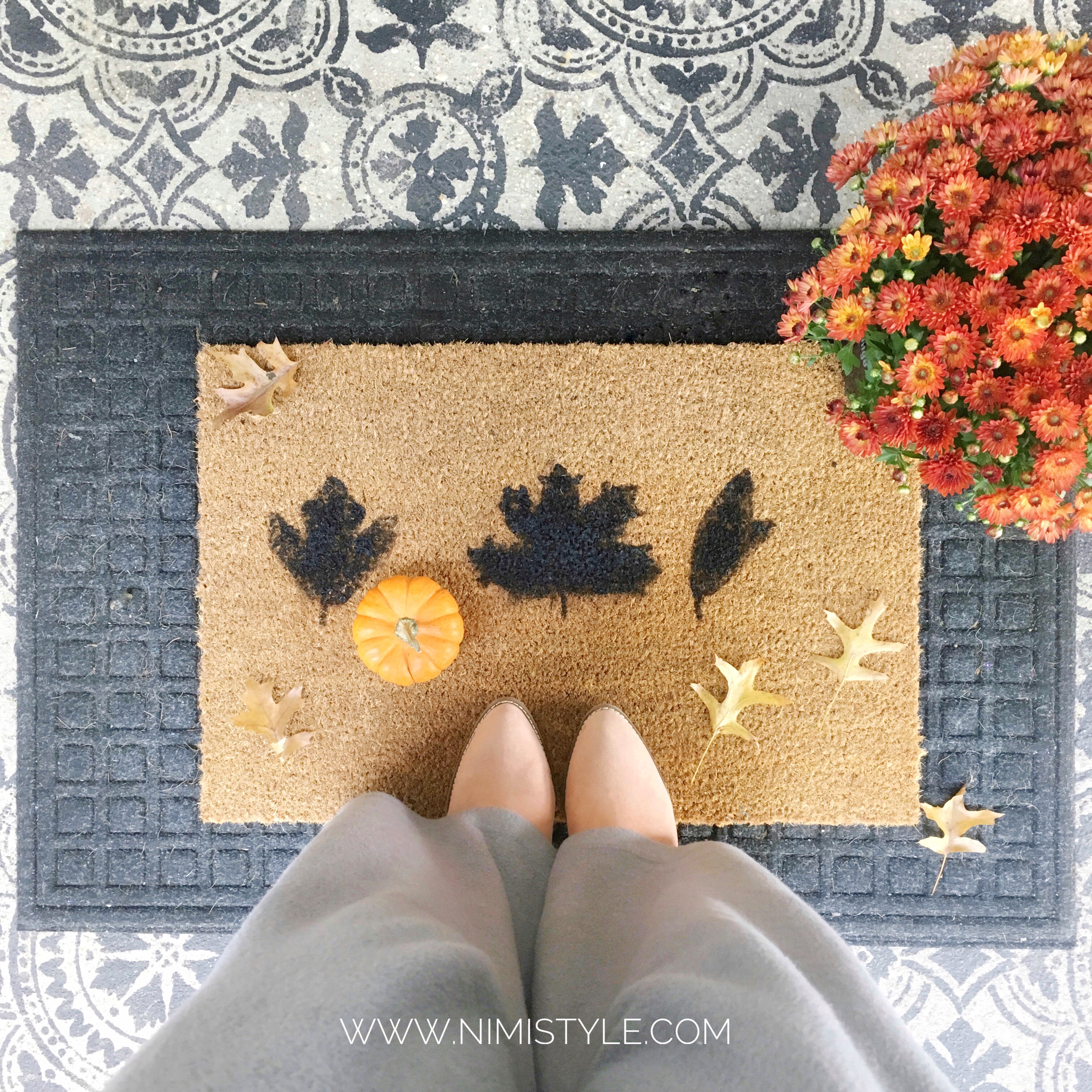 If you liked this post, I'd love for you to share it!