————————

Where did you stay:
We stayed in the Eastern Catskills location in Cabin 5 (Eleanor). It was all the way in the back and felt really secluded which we loved! There was an abandoned zoo (couldn't see it) behind us which added a fun creep factor.


How long did we stay:
We spent 1 night. Getaway requires a 2 night stay but we found a hack. If you check their calendar someone might have booked Friday night and Saturday night. Another person might have book Monday night and Tuesday night. Look for those single unbooked nights if you want to stay for only one night like us!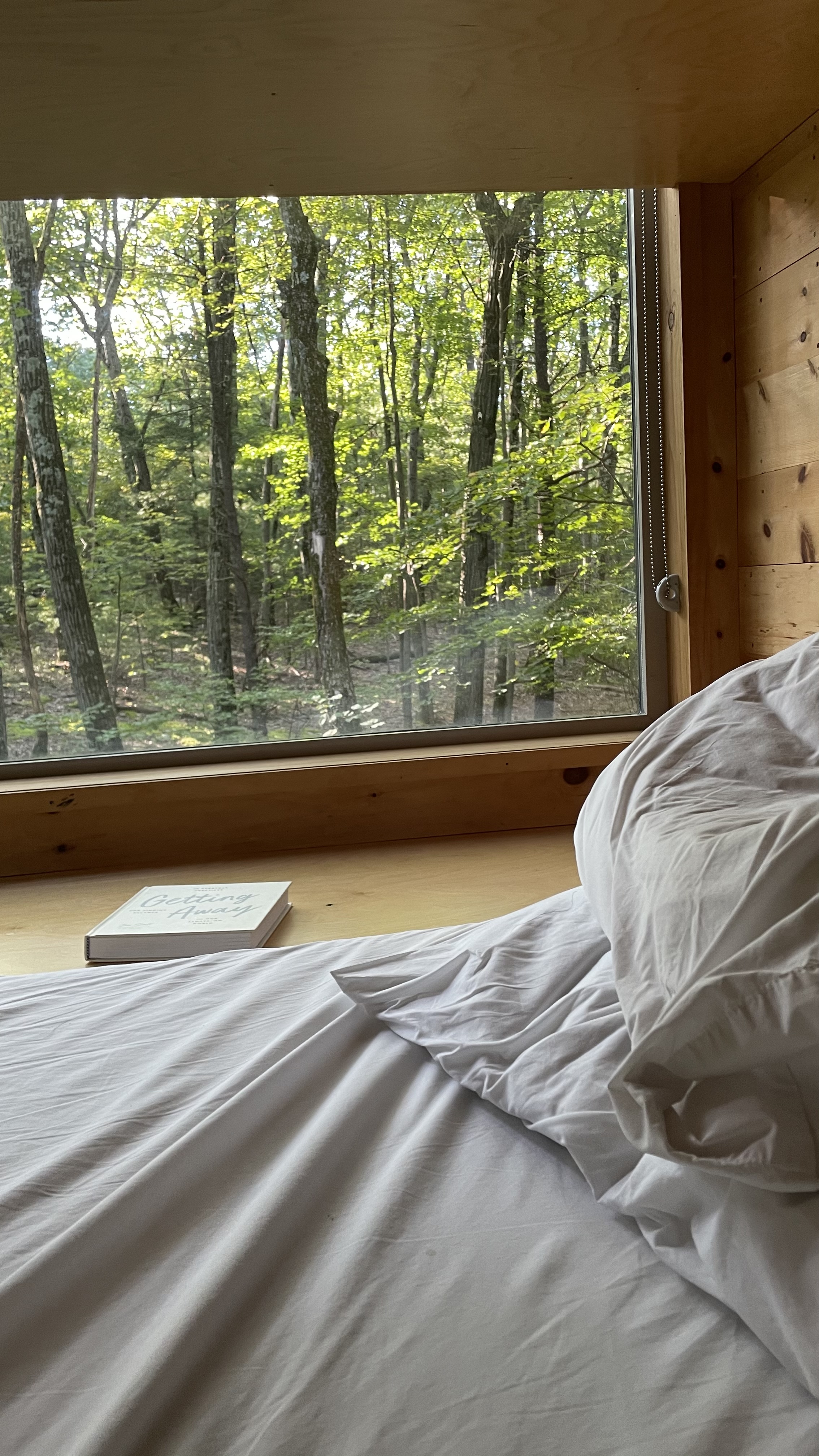 What did you pack:
Bug spray, clothes, toothbrush, toothpaste, drinks, meat, some groceries for grilling + breakfast the next day and fire starter.
Getaway provides bug spray, logs, fire starter, tea/coffee for an additional cost. They also provide toiletries and kitchenware for free which includes foil for the fire pit along with vegan s'more kits!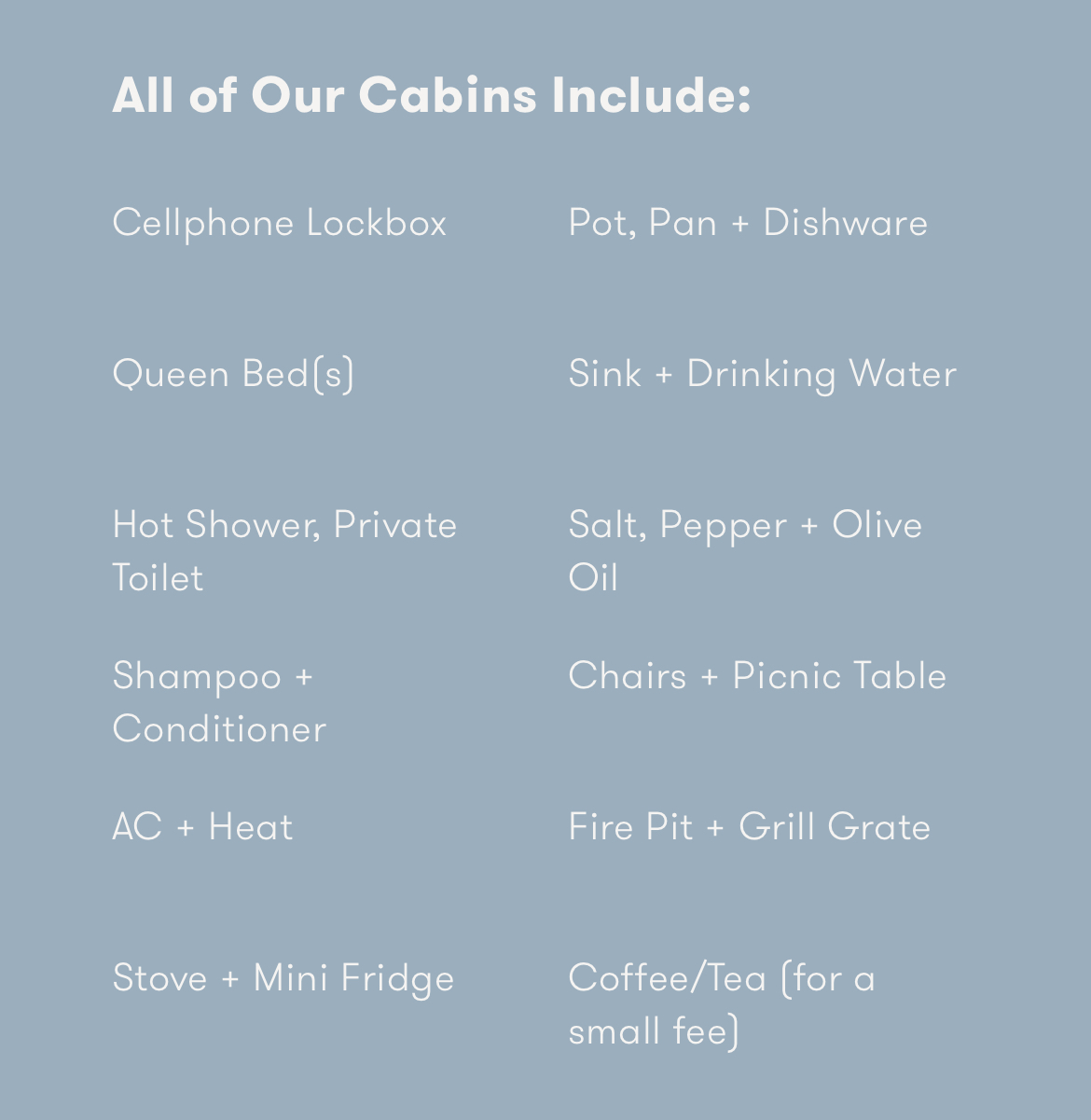 What's in the cabin:
Our cabin had bunk beds, table, radio, books, flushing toilet, shower (we didn't use), sink, electric stove, a/c, heat, paper towel, kitchenware, foil, and vegan s'more kits.
What did you do:
Check-in is at 3pm and they text you a pin which you use to enter your cabin so you can show up anytime after. We ended up spending the day hiking one of the nearby trails called Kaaterskill Falls. There was a beautiful stream we spent hours playing in and then finished the hike by going to the waterfall. The entire hike was a little over 1/2 mile and we did it with our 3, 5, & 10 year old. We checked into our cabin around 5pm and made hot dogs and burgers for dinner on the firepit. This is where the logs and first starter comes in handy. Checkout was 11am so we made breakfast the next morning and walked the trail on their property before heading home. It was muddy with lots of mosquitos so make sure to spray yourself and have proper footwear if you decide on exploring.
If you liked this post, I'd love for you to share it!