The one question that comes up every few months is "How do we DIY so often with the girls at home?" I answered this question previously in my DIY PRODUCTIVITY SERIES: 5 Tips to DIYing with Kids.
One of the tips I mentioned was to prep them which included setting them up with an activity or send them outside for us! We've been extremely mindful of setting up a space outside where all 3 of our girls can play independently. Where they don't need us to play with them or to guide their play. A space that can hold their attention for at least an hour and I feel blessed to say this space does that and so much more.
This is where the girls are mostly when we are DIYing and they are happily occupied so we can be happily working. For us this outdoor space helps us the parents get some time back but their are so many indoor activities we use during the colder months as well. Below im sharing what we use outdoors but let me know if you'd be interested in knowing what activities we set up indoors as well to keep our girls occupied so we can work.
Outdoors: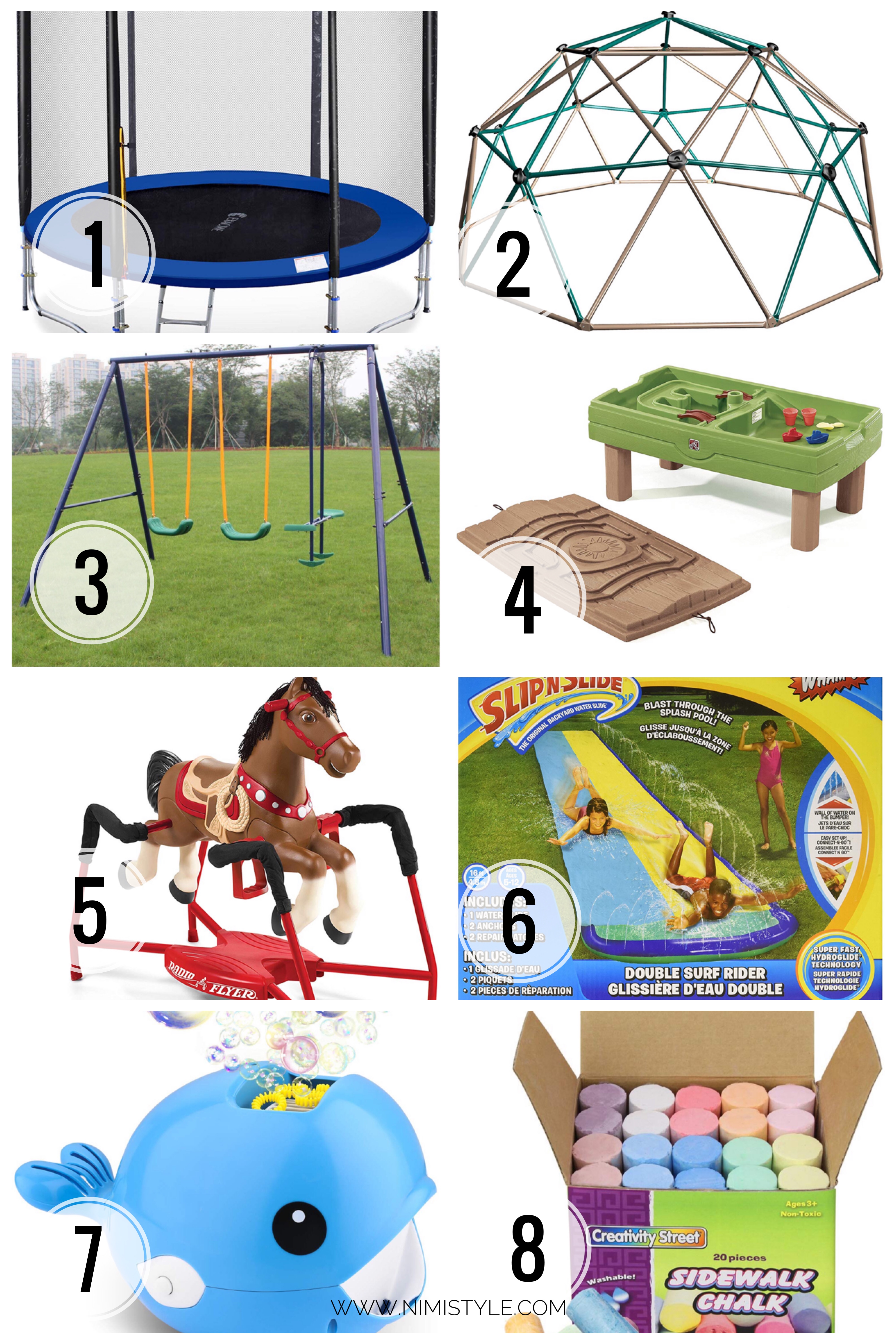 (1) Trampoline.
(2) Geodome.
(3) Swing Set.
(4) Sand & Water Table .
(5) Riding Horse.
(6) Slip & Slide.
(7) Bubble Machine.
(8) Sidewalk Chalk.
If you liked this post, I'd love for you to share it!