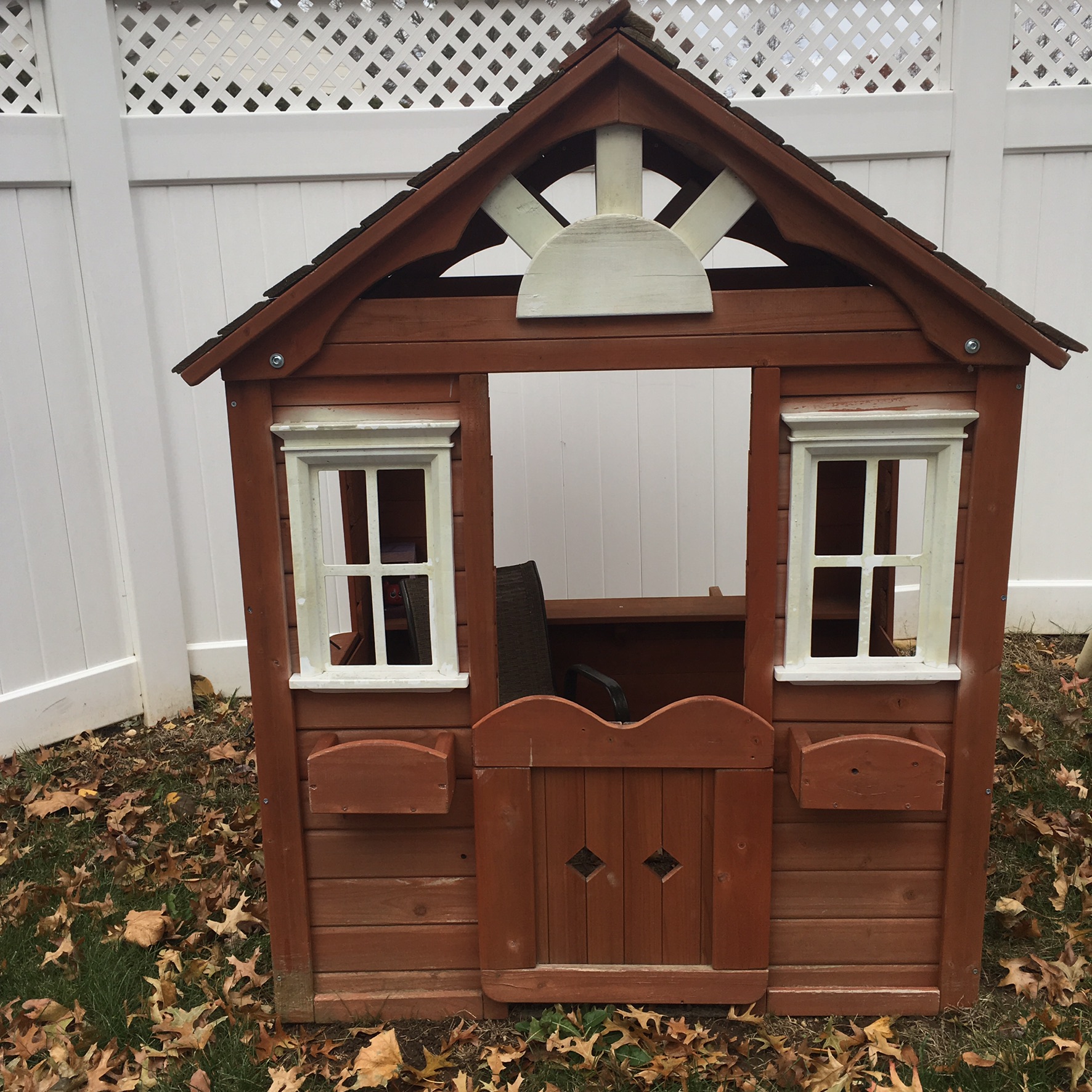 My mama heart is so full and happy seeing the girls enjoying their refreshed playhouse. They were around back with hubby playing while I worked on it, but as kids are they were oblivious to what it was going to look like until they saw me taking pictures. That's when the cutest little cafe opened up and they served each other cool blue Gatorade.
When I decided on fixing up this tiny house it was because it was starting to break down and so since we were investing our time into it I decided to just go ahead and make it our own.
I am so happy with the way it turned out and even happier seeing the girls loving it. Hubby's taken a glance or two out our patio door and told me on more then one occasion how much better it looks now. The process was really simple but having the right tools and brushes made it even faster. 
WHAT YOU NEED:
Palm Sander
Paint or Stain
Outdoor Polyurethane (Spar Urethane)
Paint Brushes
WHAT YOU WILL DO:
(1) Use a palm sander to remove any loose chippy pieces of wood and give your worn playhouse a smooth surface for easy painting.
(2) Wash and wipe down the playhouse and let it dry before painting. You don't want to be painting over any dirt, grime, and loose parts which will take the paint with them when they fall and show the unpainted parts below. A proper wipe down with just water and a rag worked wonders for us.
(3) Reattach any loose pieces and tighten any moving parts.
(4) Paint your playhouse with any paint, outdoor deck and patio paint is best but any will do since you'll be sealing it next. I used indoor latex paint for the house and a spray paint for the windows.
(5) Seal your house throughly from the inside and outside with spar urethane which is meant to be used outdoors and then play!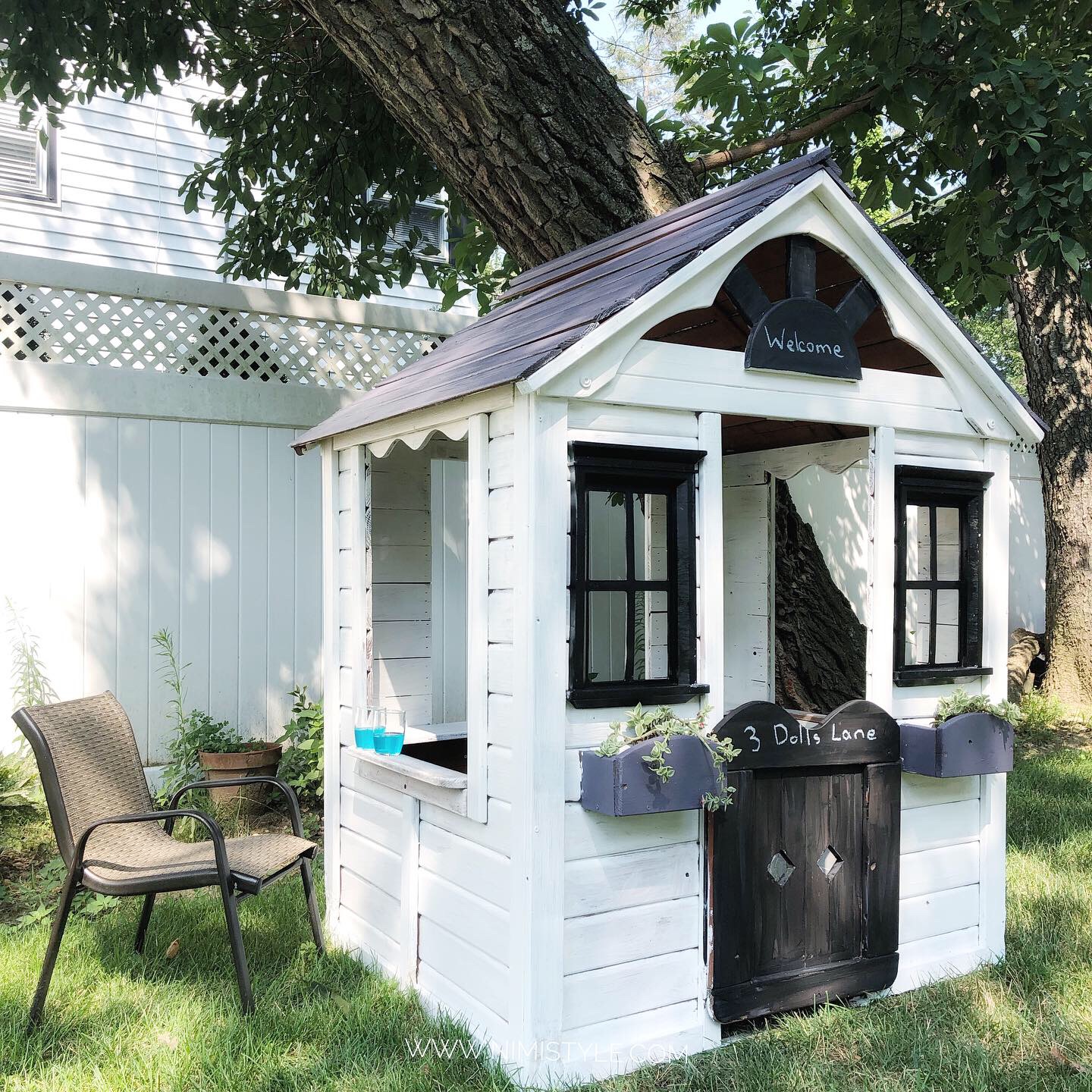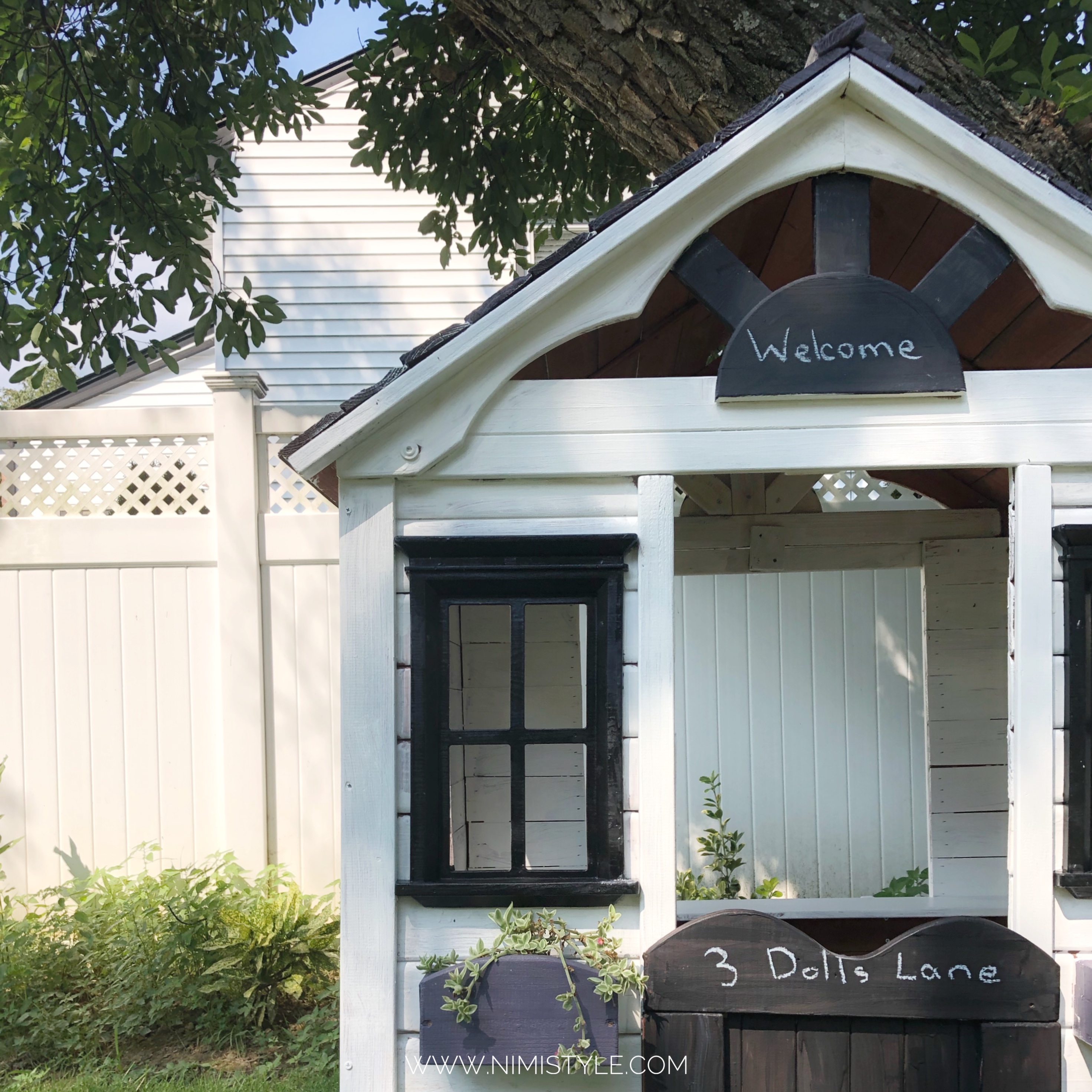 If you liked this post, I'd love for you to share it!