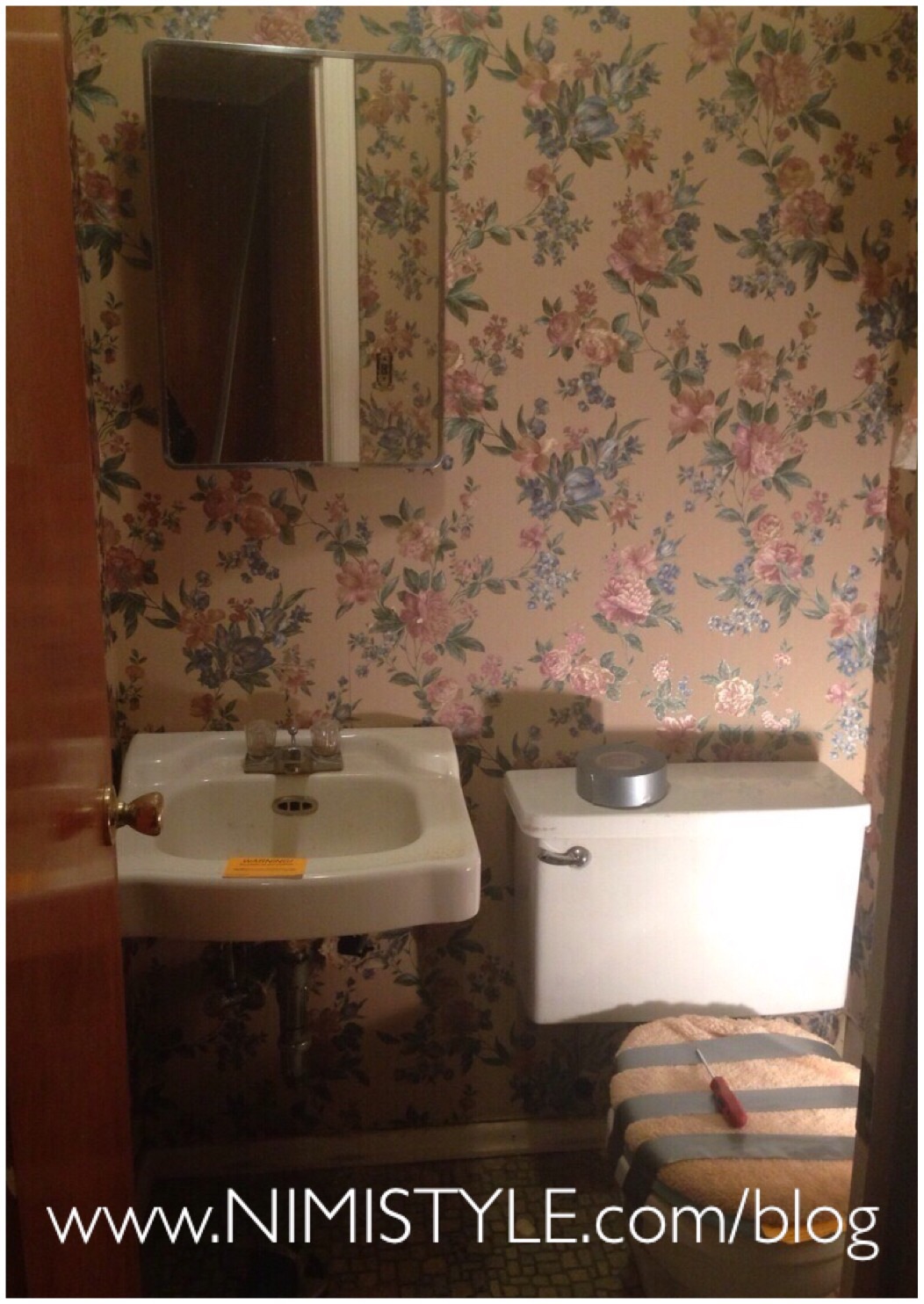 As most of you know hubby and I purchased a house about 2 years ago. Since then you've got glimpses of some of the D.I.Y. projects we've done to turn this house into a home via my Instagram. We were on the hunt for a house we could transform every inch of. Something which we wouldn't feel bad ripping the floors out of. While house hunting we would be disappointed seeing brand new granite counter tops. The real estate agents found us to be….let's say….odd.
When we came across our current house most wouldn't have made it past the front door, but we were thrilled. The house had been empty and had been robbed of all the pipes. Therefore no running heat or water. The person who robbed the house fell from the attic creating a giant hole in the ceiling. Soooo you could see why many would run in the opposite direction, but we saw the potential. In an amazing neighborhood with great bones, this was the house. My parents on the other hand…well I should have recorded their reaction when we showed it to them. With creased foreheads they asked, "Are you sure?" And when we answered, "Of course! We will do abc here and xyz there!" Their creases only grew bigger.
Alhamdullilah we got the house and it took us over a year to get it to be move in ready. We still have so many projects big and small which we look forward too. My parents have joined in on the fun and have been motivated to do a few projects of their own!
The one I'll be sharing today was actually our first renovation project. We needed a working bathroom while we worked on the house so that's what we did first! Our powder room.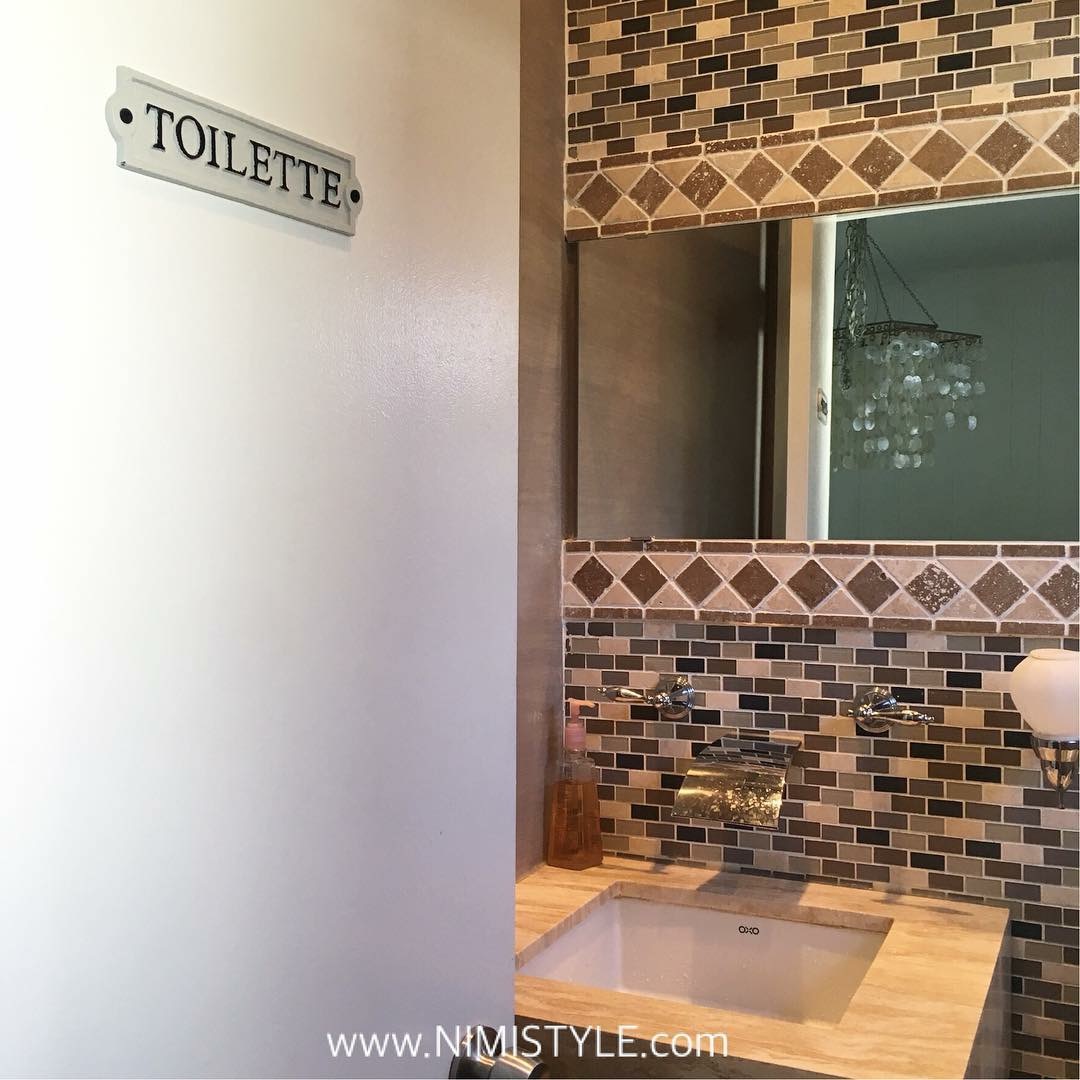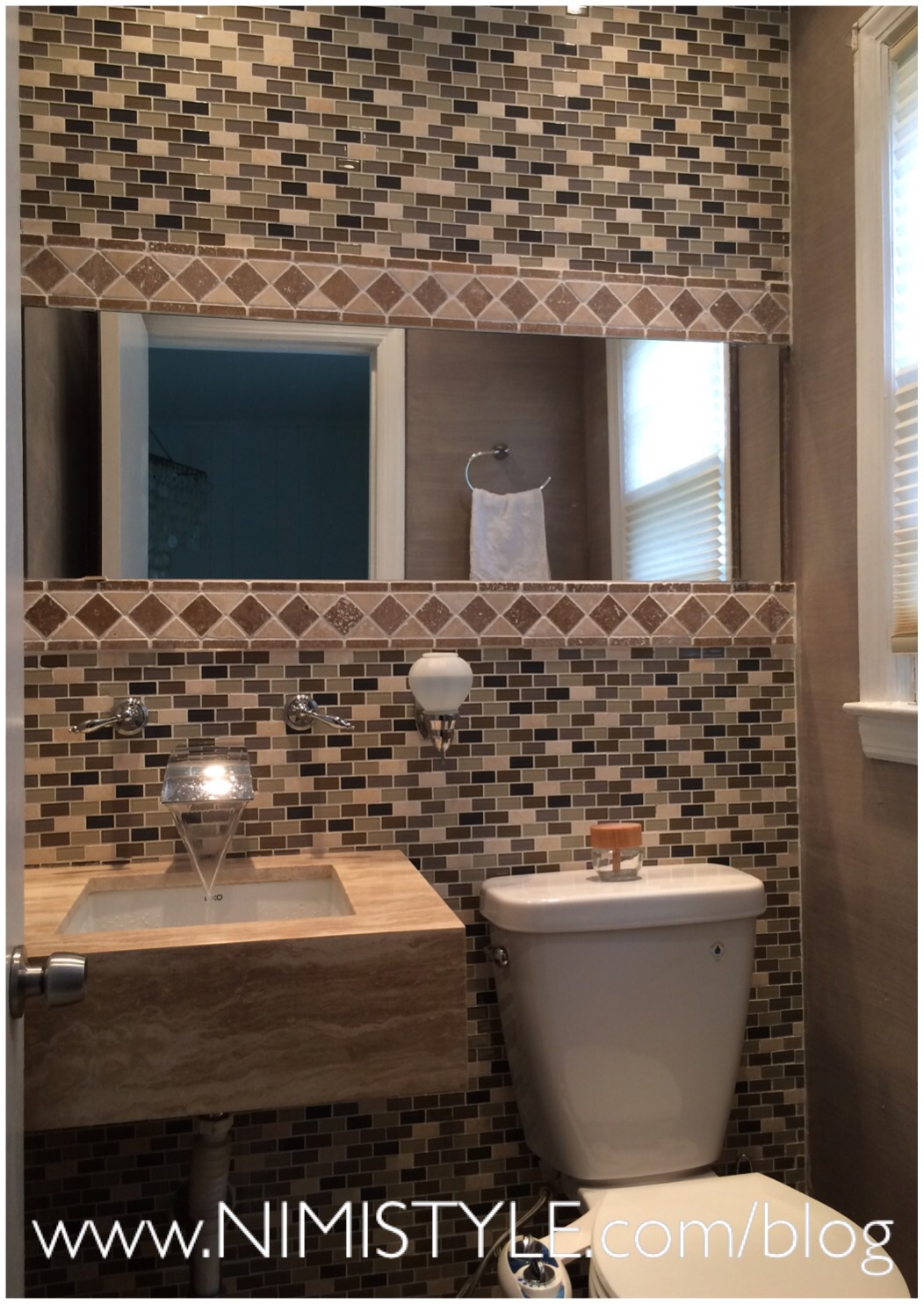 We first painted the walls with a subtle wallpaper effect, and changed the floors to cream colored marble tiles.  Next we changed the small vanity to a wall to wall mirror, making the bathroom feel roomier then it is. Being a minimalist we kept the bathroom simple, especially since the focus wall was covered with travertine and glass mosaic tiles. We didn't want anything else to be busy.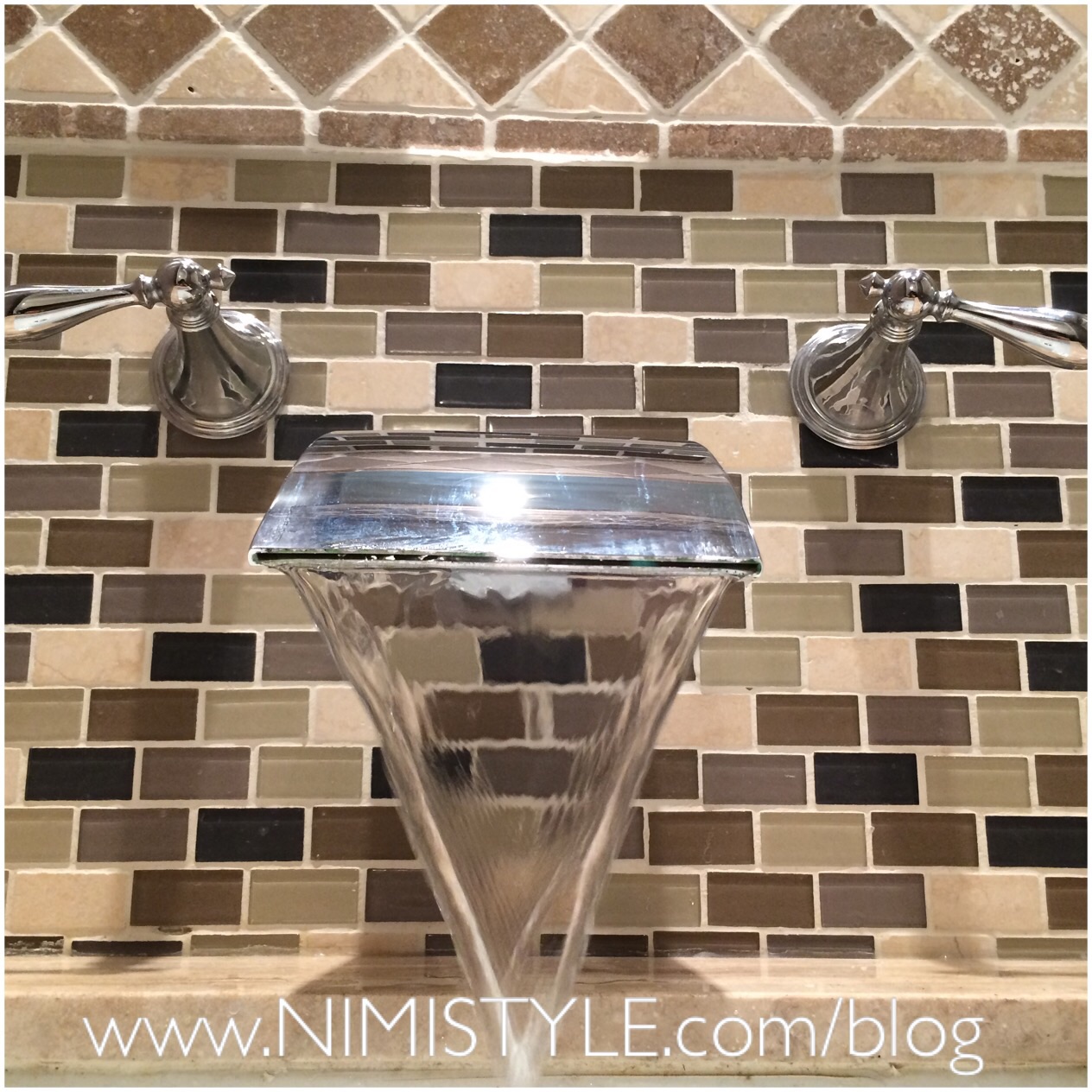 The floating travertine sink and waterfall faucet were my favorite changes.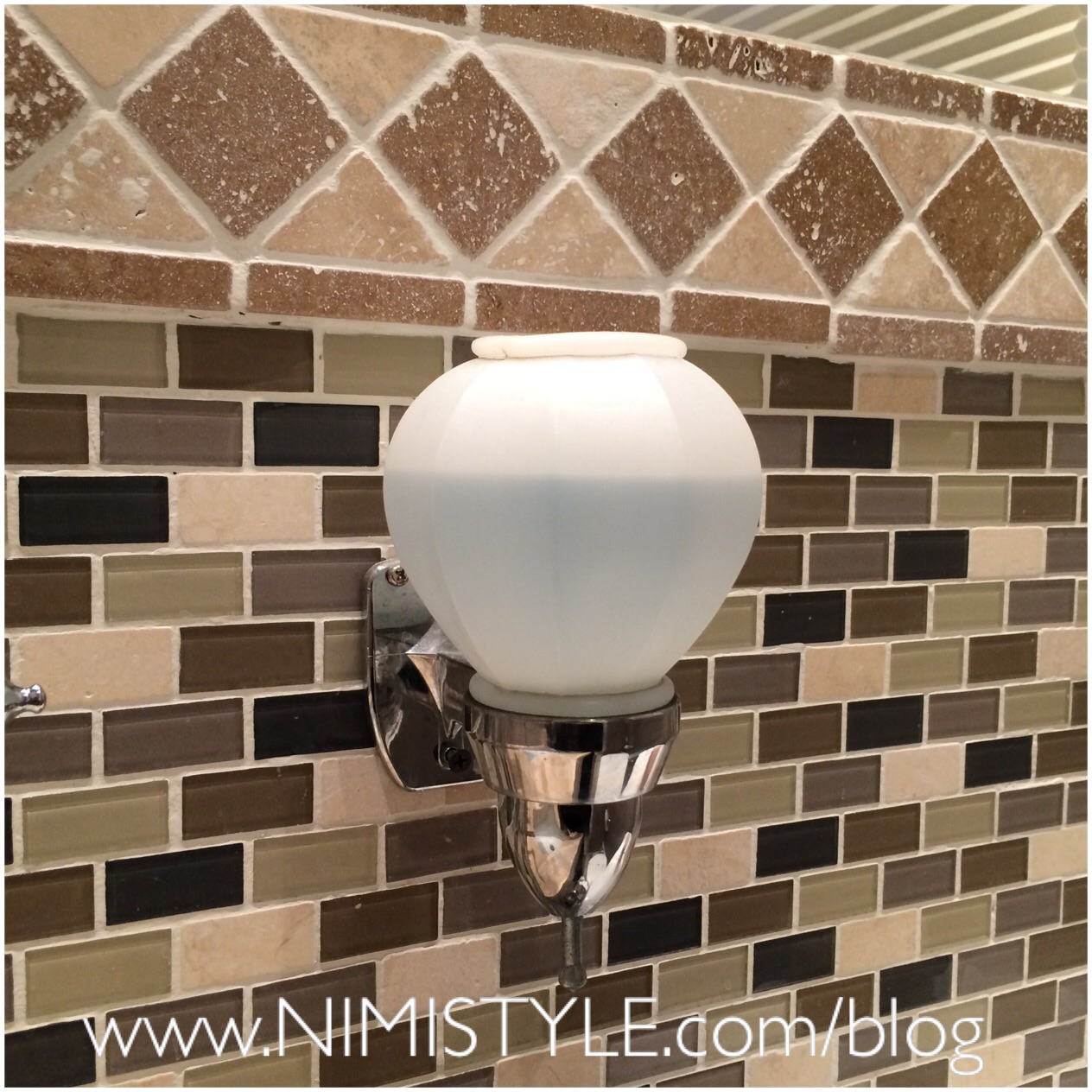 We also added a soap dispenser on the wall to keep the surface of the sink clear of any unnecessary clutter.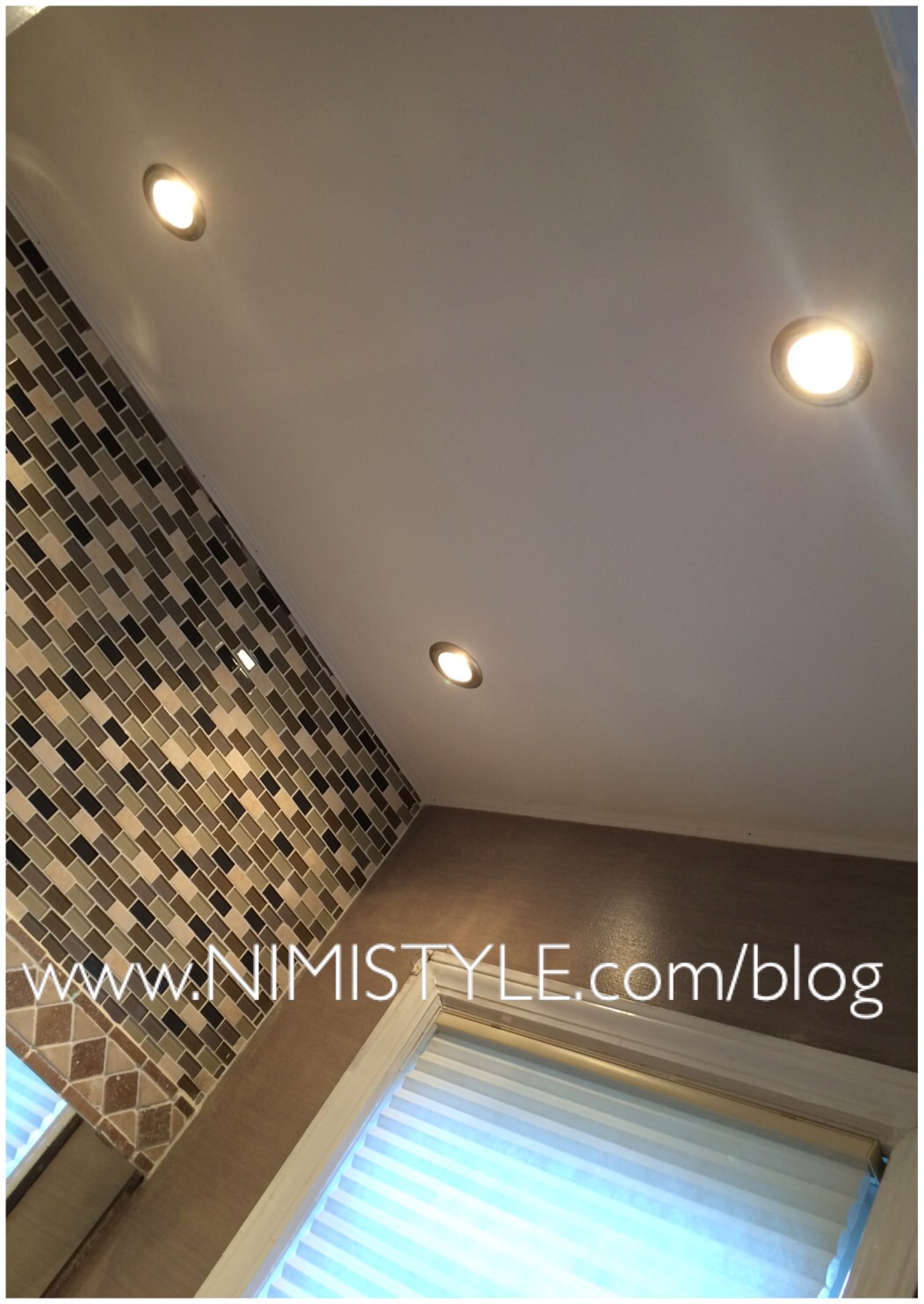 We changed the ceiling light from one flush mounted light to three recessed spotlights. Each highlighting a particular area. One above the sink, second above the toilet, and the third above the entrance.
There used to be a towel rod behind the door which we removed and placed right across from the toilet.
Lastly we painted the door white and change the door knob to match our faucet.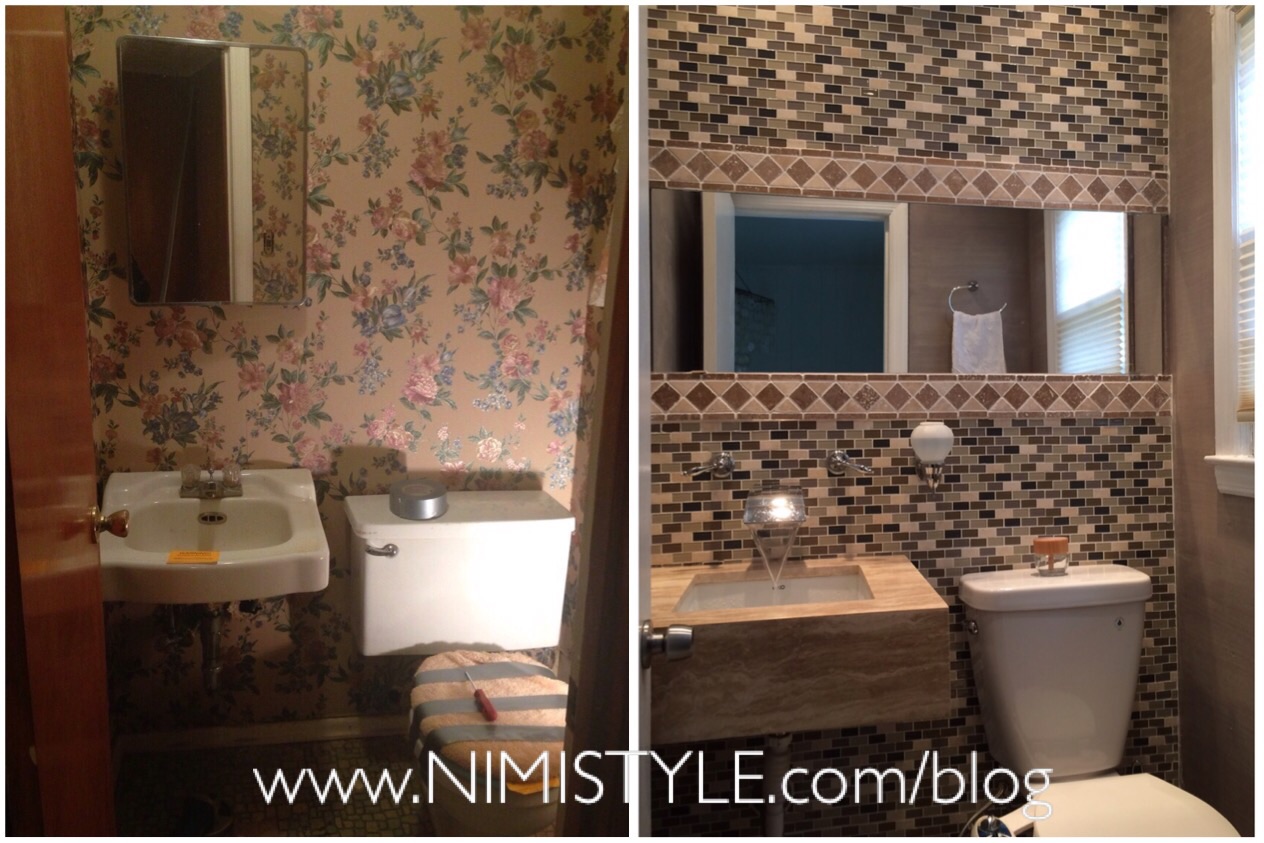 We are very happy with the way our powder room turned out, and learned a lot just from this one project. What do you all think?
---
SOURCES:
If you liked this post, I'd love for you to share it!