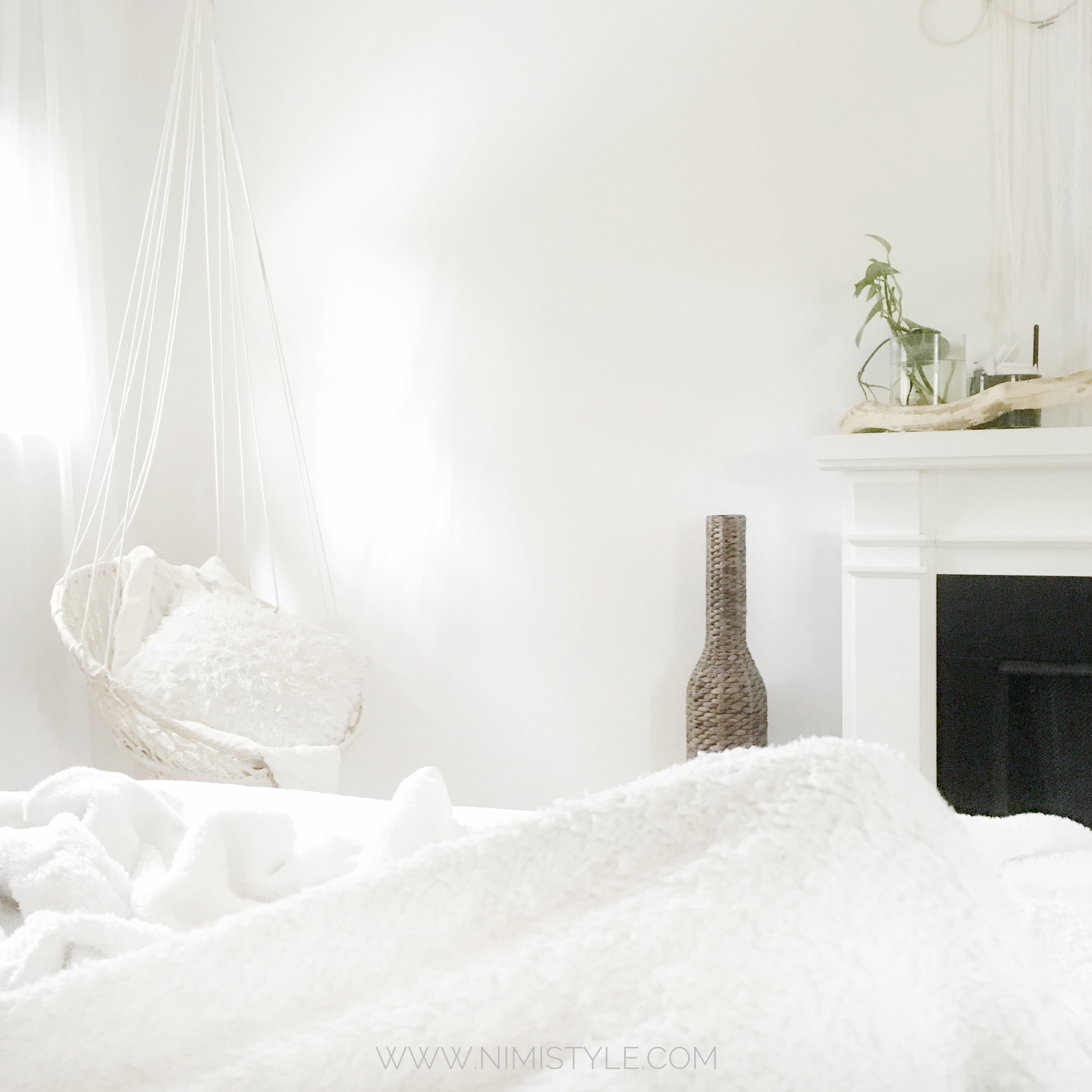 Everytime I share this corner of our master bedroom I'm flooded with messages about our hanging chair. It was a push present from hubby 3 years ago and it's still swinging strong. I wanted to finally sit down and answer the 4 most asked questions plus share all the places you can get one!
1. Is it comfortable?
It is actually really comfortable. I am 5'2" and swing on it multiple times daily putting my little ones (3 & 1) to sleep. Hubby who is 5'11" also uses it to rock our babes. I would love to sit on it more often with my feet up and a good book but alas when we're in our room someone is ALWAYS on it. With 3 swing loving girls mama rarely gets first dibs.
2. Is it strong?
We have people online and in person ask if it can handle their weight. People seem to see it and think it's really delicate. I sit on it with the kids. My 3 girls also swing together, and you can picture just how gentle 3 kids would be. It's been with us for over 3 years and gets used multiple times during the day. I'd say that's strong!
3. How is it hung?
Ours is hung slightly complicated from the attic so I won't get into that but they sell ceiling hooks meant just for these chairs that you screw right into your ceiling beams. It's really quite simple.
4. Where did you get it from?
Unfortunately our exact swing is no longer sold but since then so many better and larger options have become available which I'm sharing below.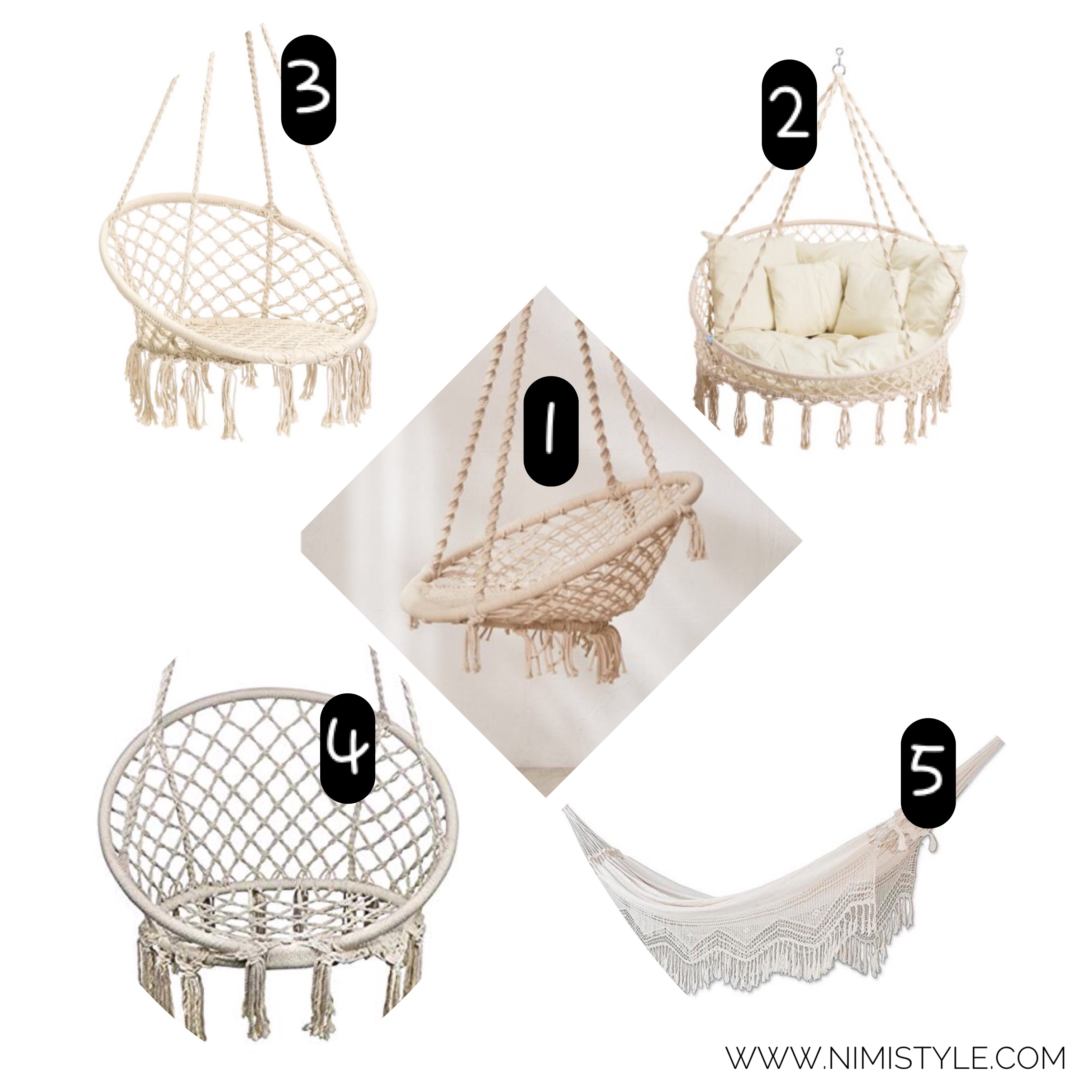 1. From the same store as mine. 
3. Available in multiple colors.
4. The most affordable one I found. 
5. Not a chair but it's just so pretty! 
This chair has become that one piece of furniture that I can honestly say a lot of our memories are made around and I can no longer picture our home without it. ❤️
If you liked this post, I'd love for you to share it!