It's about time I said "see you later" to fall and a big "hello" to winter. I focused on 3 key elements to make the seasonal transition functional and pretty!
(1) Throw Pillows + Blankets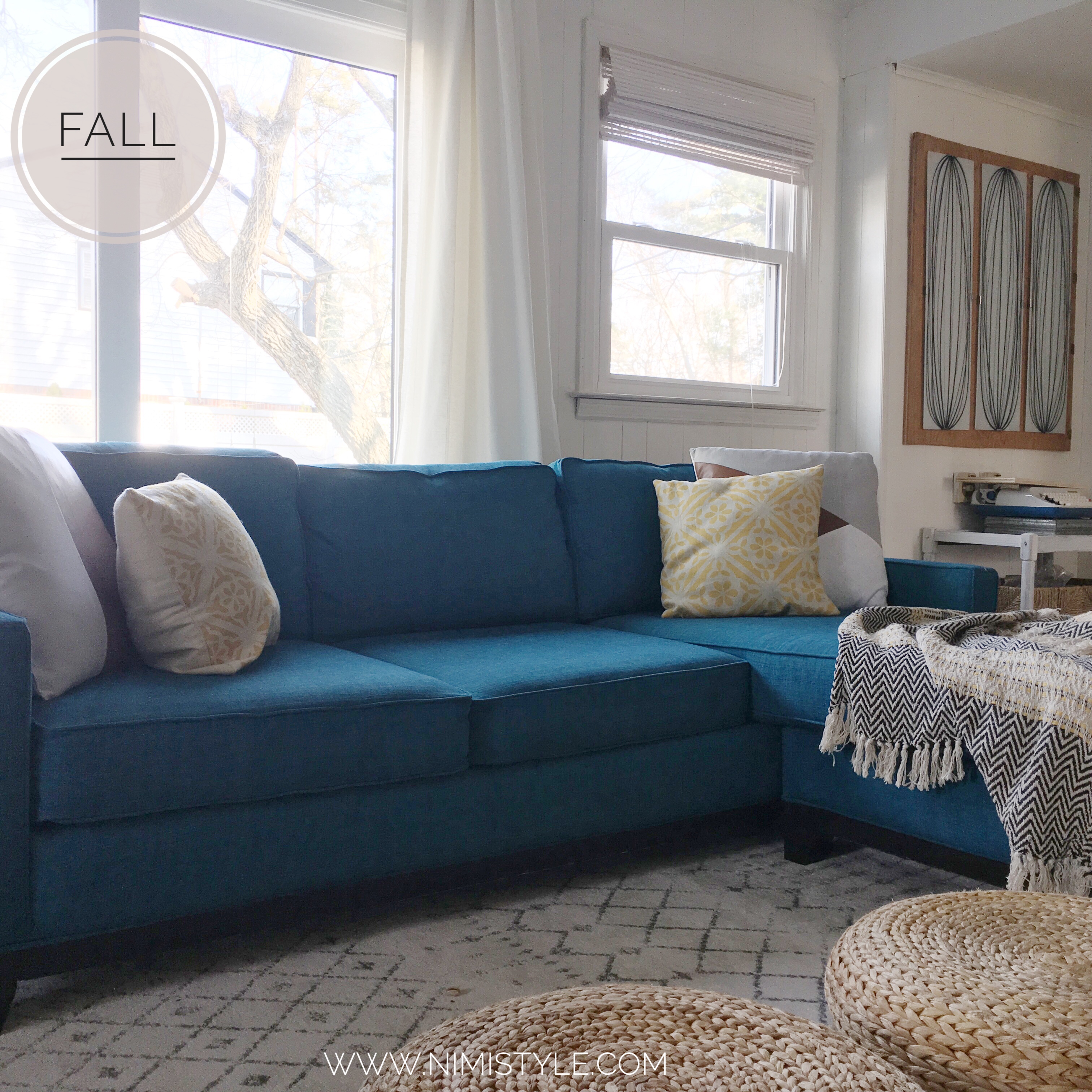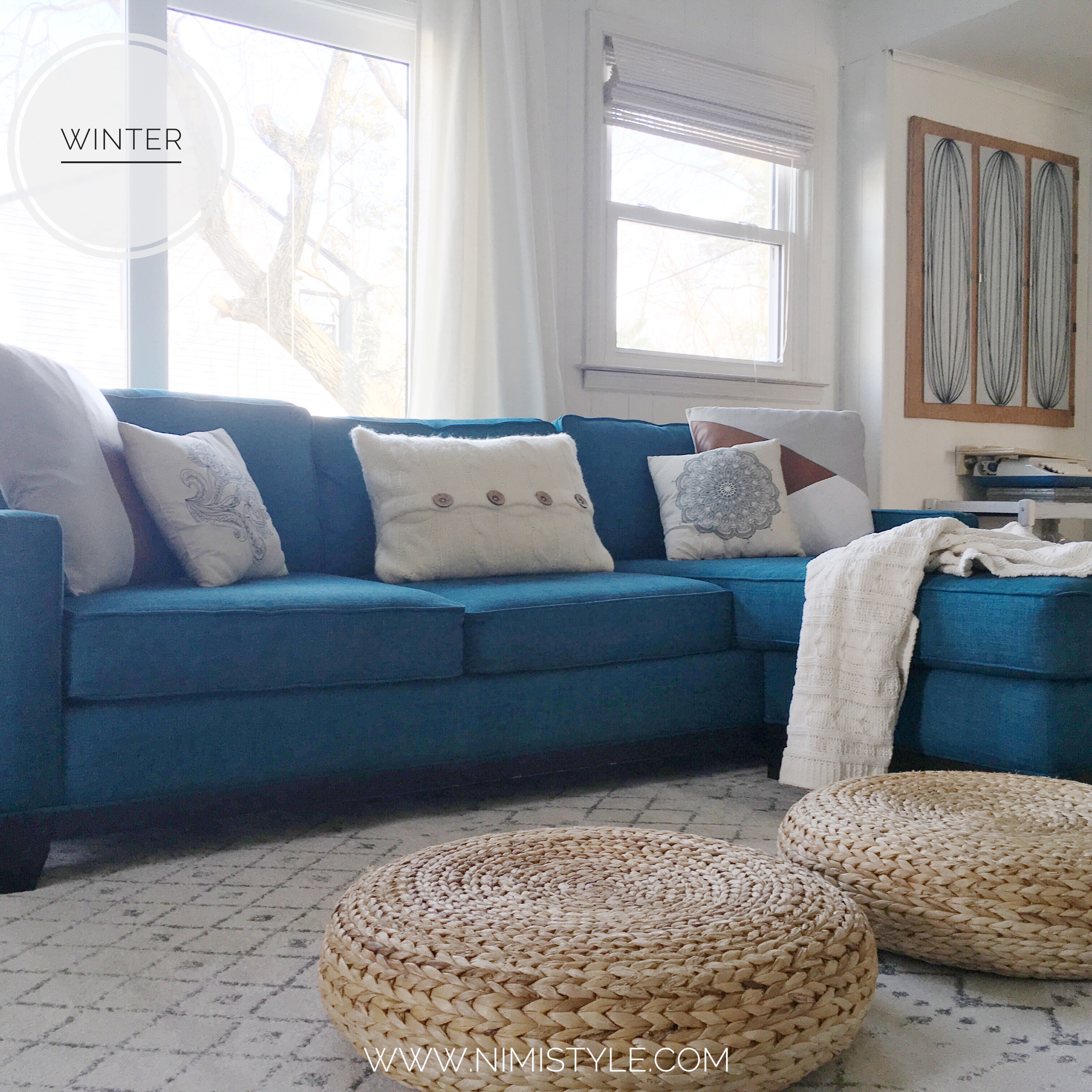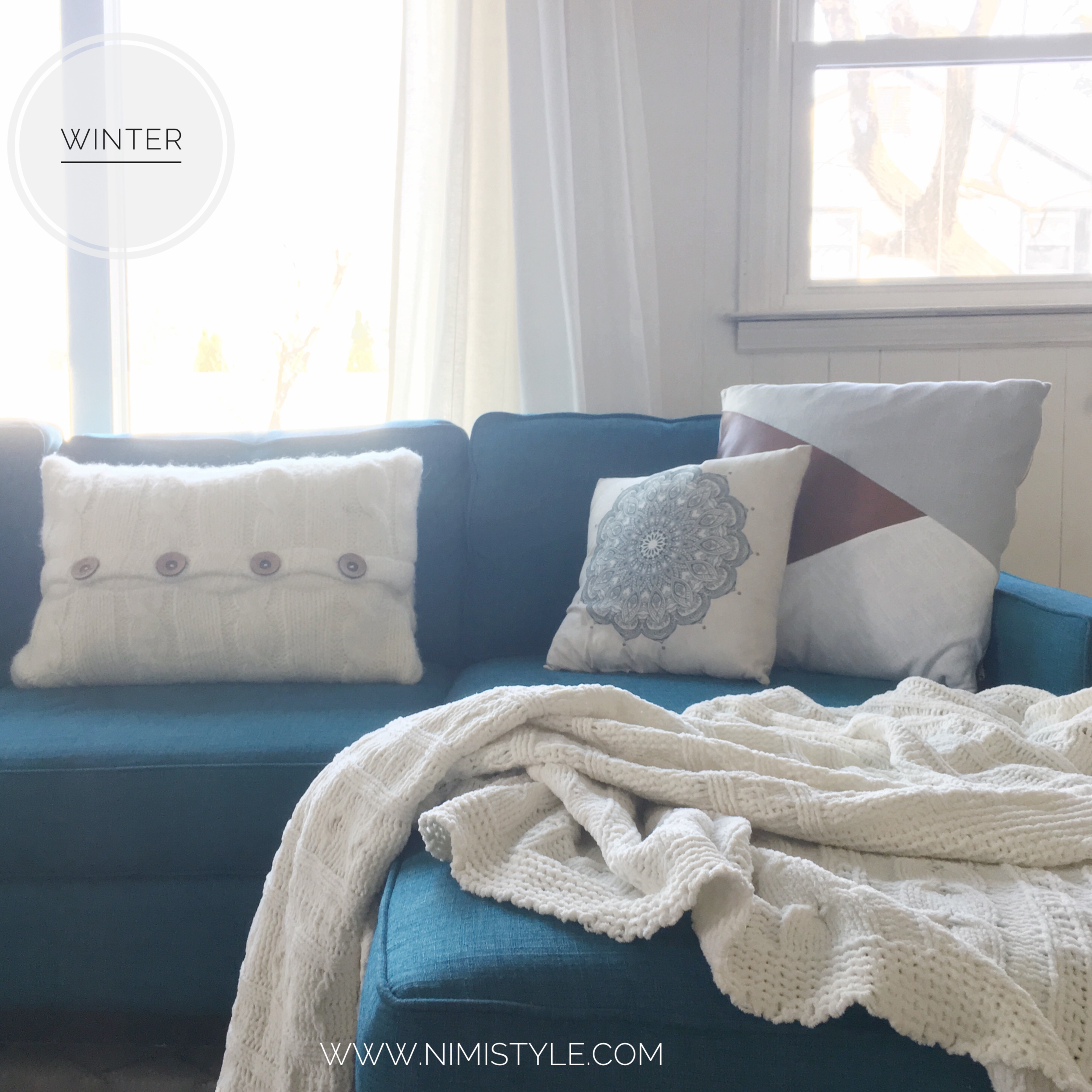 Swap out your throw pillows + blankets for warmer threads and cozier colors. I was sent two statement throw pillows from The Handmade Daisy and have been using them for Fall and now transitioning them to use for winter. It's so important to have functional investment pieces that you can use throughout the seasons and these have become mine. I swapped out my smaller throw pillows for lighter softer ones and added a warm knitted lumbar pillow in the center. I also swapped out my lighter fall throw for a warmer wool one. These small changes instantly changed the feel of our room from fall to winter.
Throw Pillows + Blankets I'm Loving




(2) Shop Nature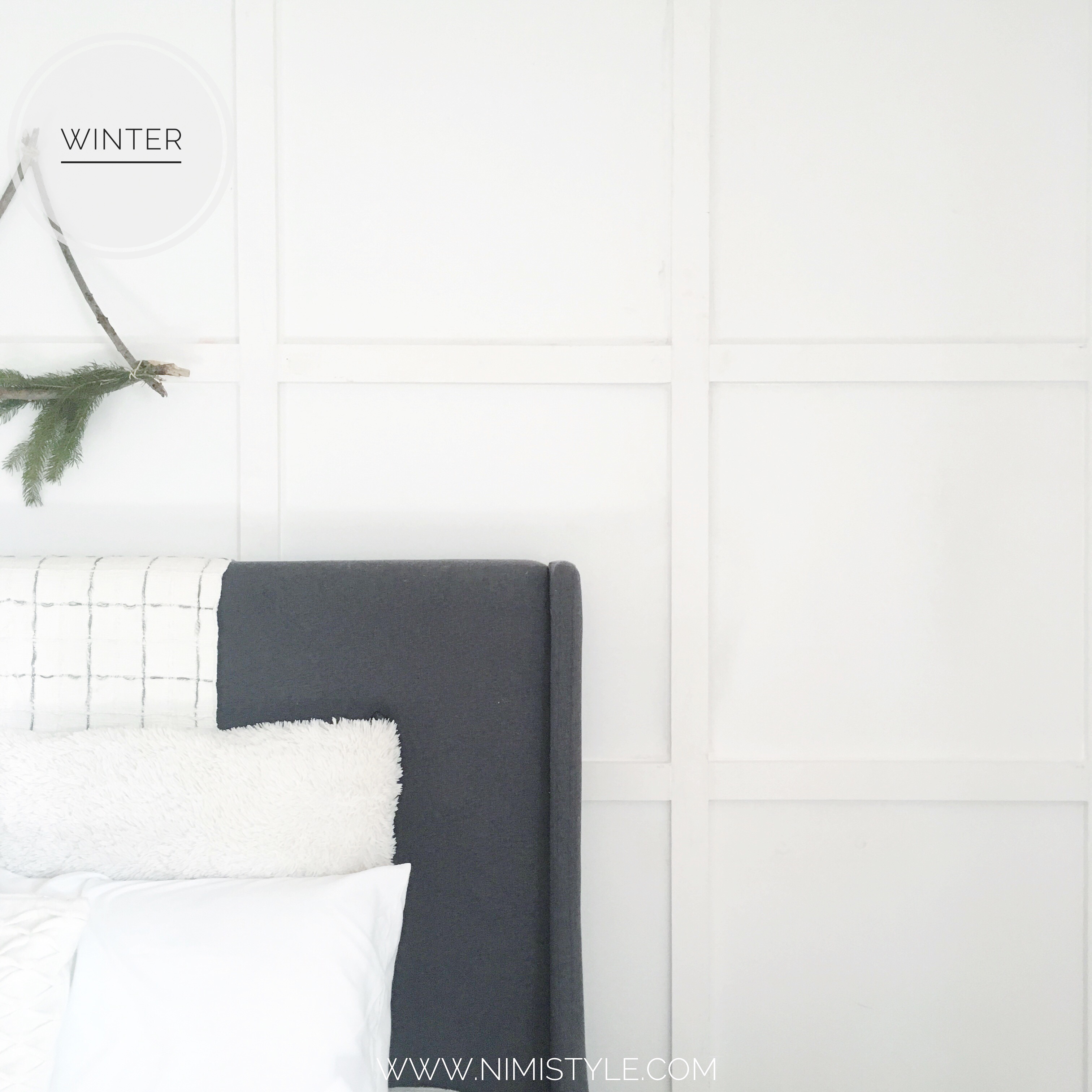 Shop your yard for natural elements for the season. Pick up those pine cones and cut those evergreens to use indoors. I've been using my clippings all over for wall hangings, in vases, shelves, and even my tablescape. These freebies are the perfect addition to bring wintery vibes indoor.
(3) Seasonal Accents
Invest in those seasonal accents that you love and can use year after year. I swapped out my fall favorites for a white wintery scene using ceramic  houses and faux evergreen trees.
Seasonal Accents I'm Loving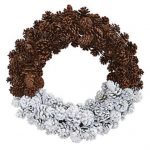 If you liked this post, I'd love for you to share it!