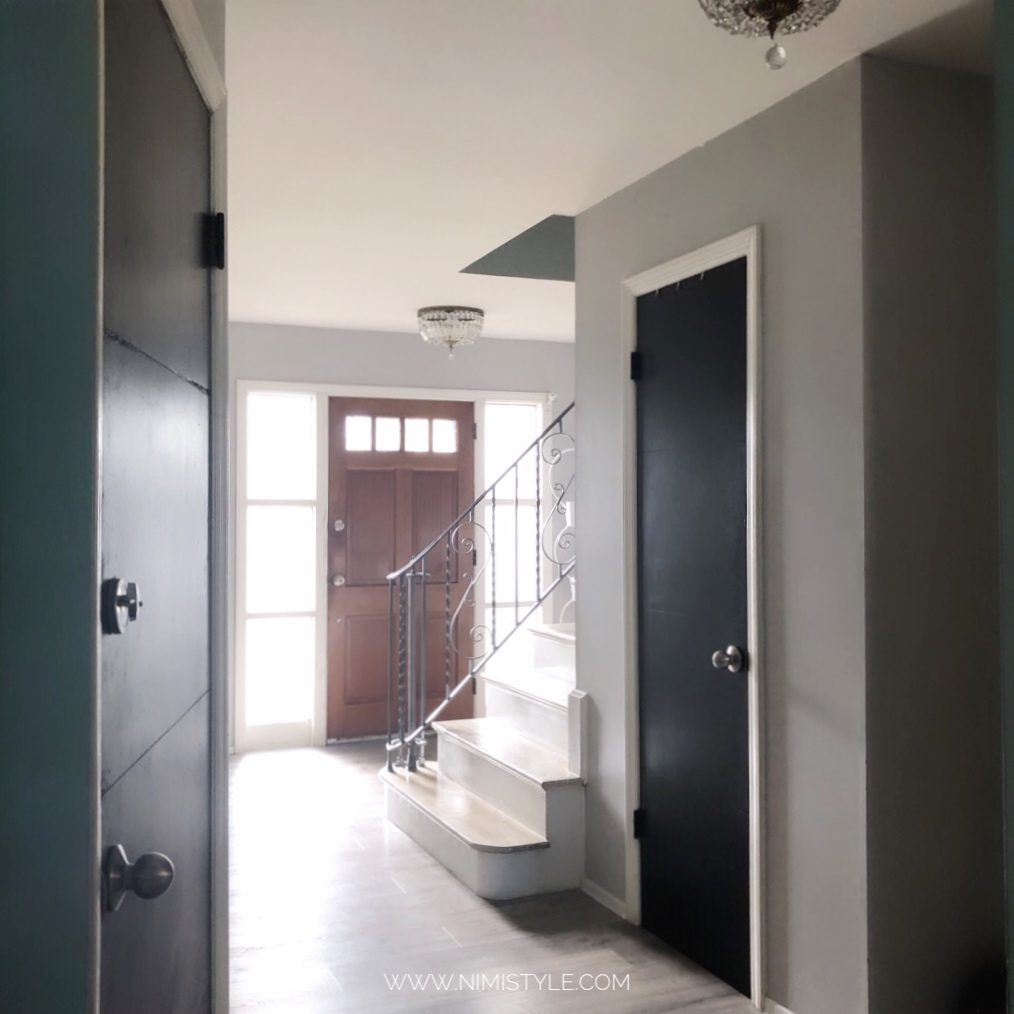 Now that Week one is complete for the one room challenge and we were able to update our interiors doors we decided for week two along with working on the trim we would switch out our hallway lights. They are beautiful yet dated. Originally I wanted to spray paint them and keep them in the space but the electrical on one of the fixtures is messed up so on the hunt for new fixtures I went.
When making a purchase I always make a mental and digital list of what i'm looking for. I knew I wanted these lights to:
Be semi flush mount so the eye can catch it hanging and see something that isn't pushed up against a wall, especially since this is a hallway and everything else is against the walls.
Be simple with clean lines so not to busy up the small hallway.
Brush bronze, black or chrome finish to accent the current colors.
Clear glass to showcase an Edison bulb.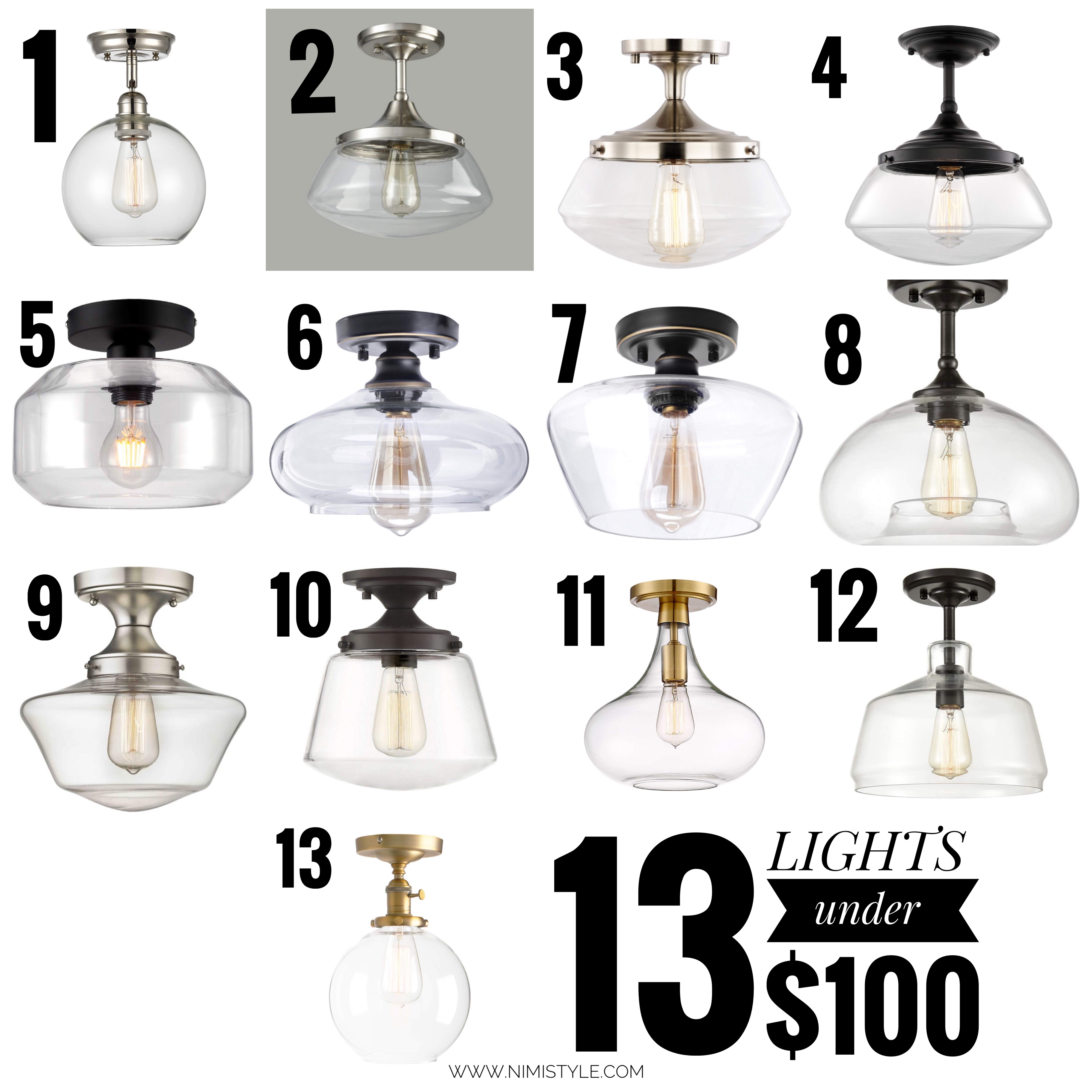 One, Two, Three, Four, Five, Six, Seven, Eight, Nine, Ten, Eleven, Twelve, Thirteen.
Once i I had the 4 guidelines set for myself it was easy to start favoriting what caught my eye. I filtered it down to 11 that met my guidelines and 2 that tempted me towards a gold finish.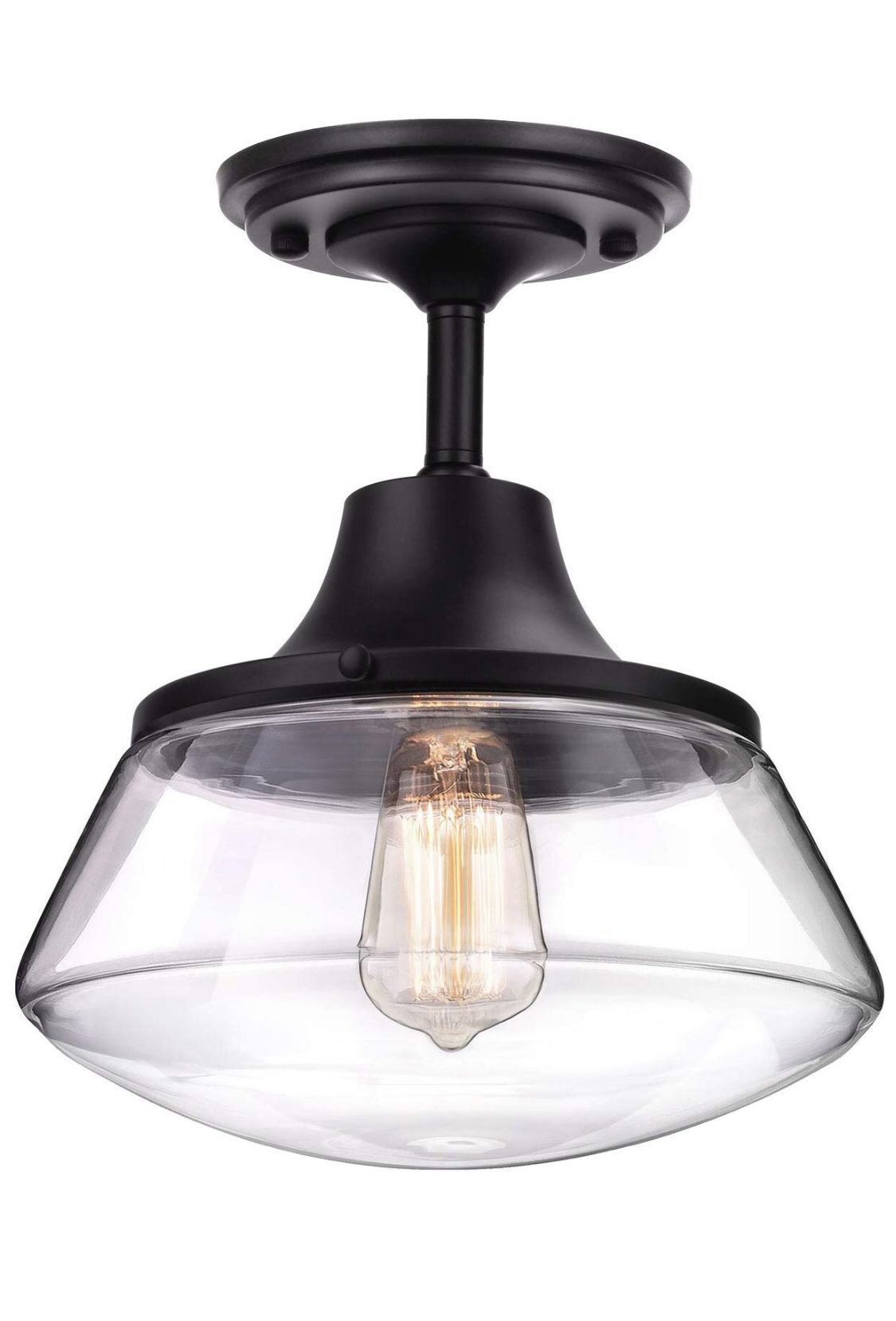 I went ahead and then filtered it down to my top 3 and eventually decided on this one for our space.
I loved the length and dark finish against the clear crisp glass on it, since our hallway is so dim and empty seeing a beautiful Edison bulb lighting up the space could be a great functional accent in there. I'm so glad we decided on adding this little change in for our week 2 tasks. A simple fixture change is going to bring so much character and light into this dim hallway!
RESULTS (10/15/2019):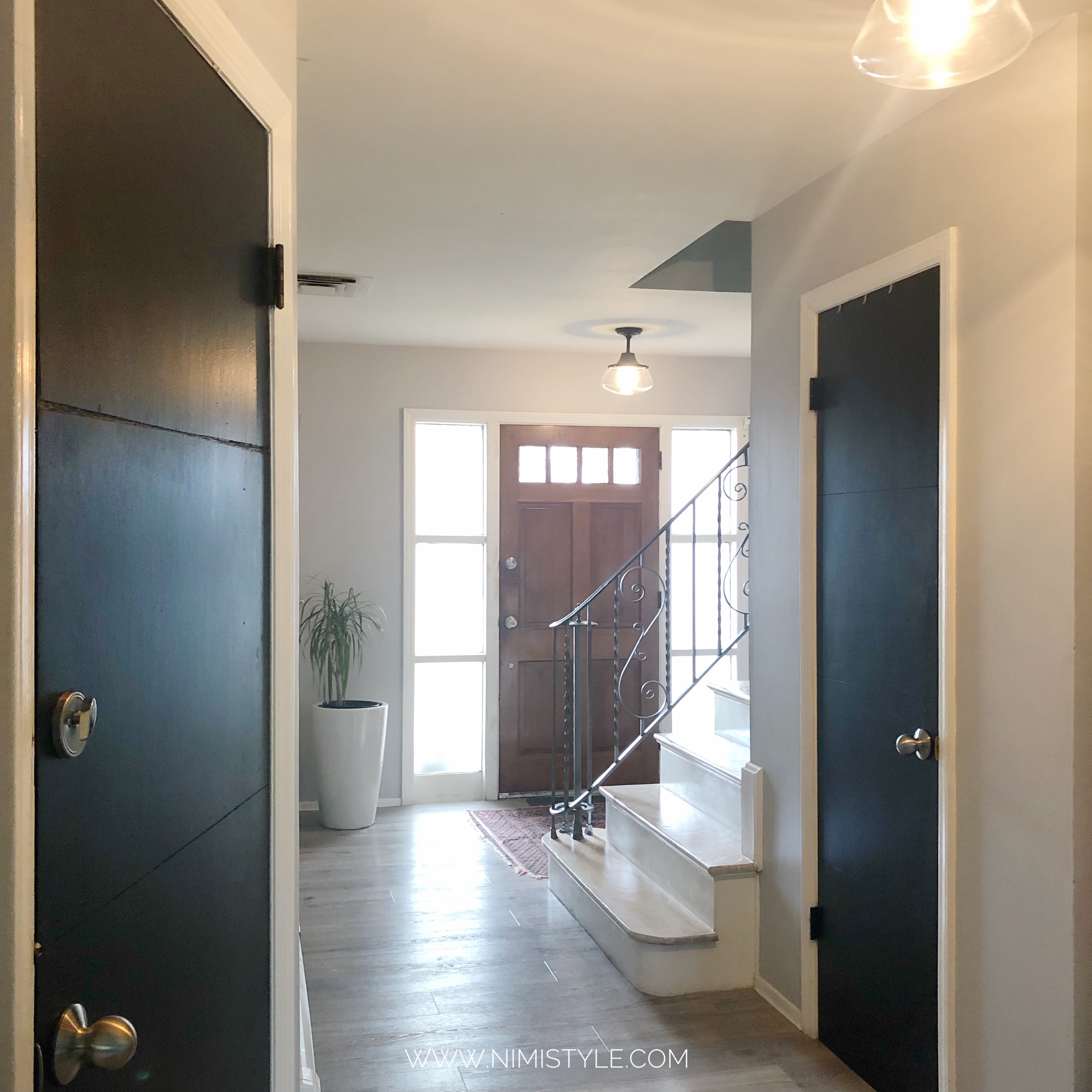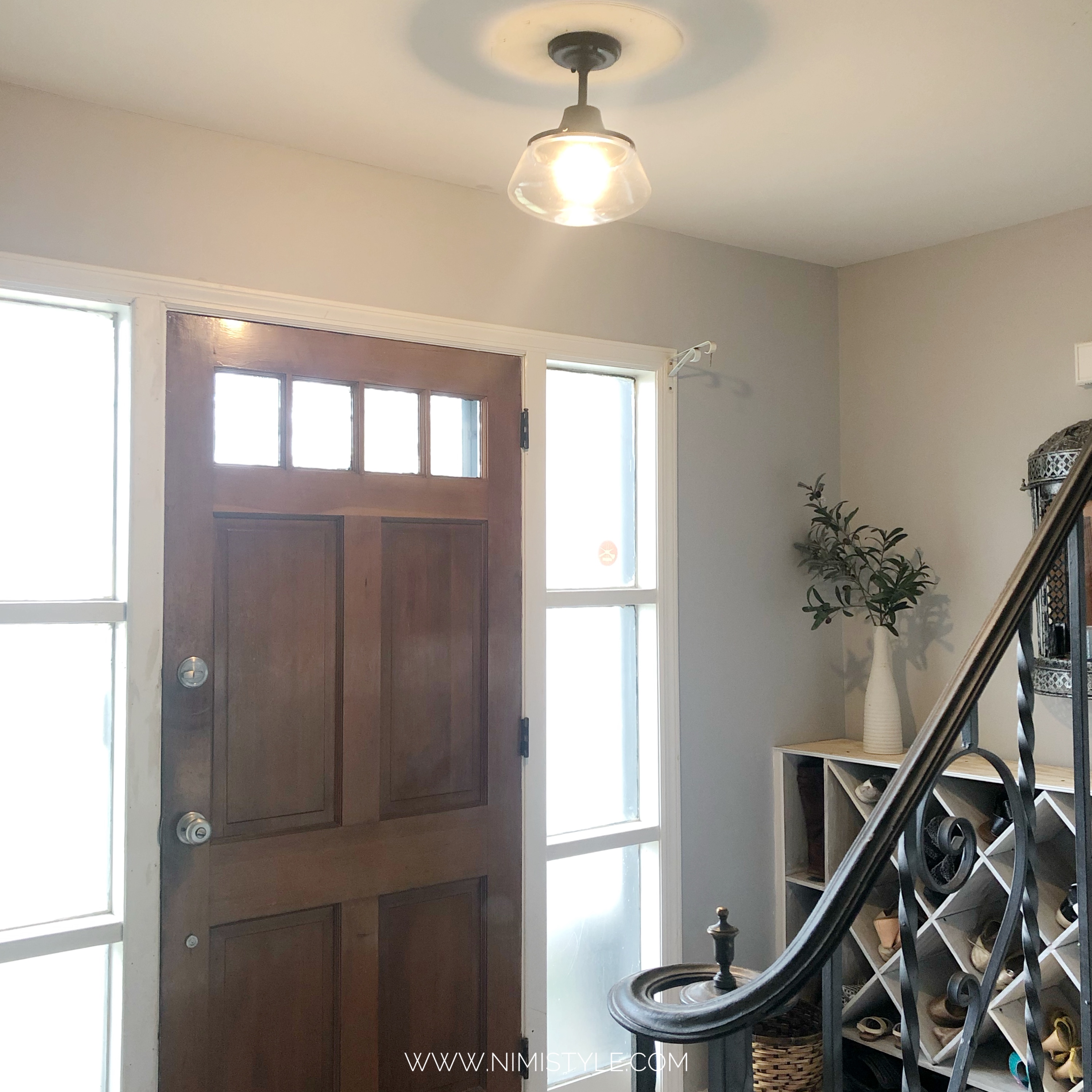 OUR 6 WEEKS:
Week 2 – Refinish interior doors
Week 3 – Add trim work + change lights
Week 4 – Refinish exterior door
Week 5 – Add top to shoe cubby
Week 6 – Complete caulking around flooring
Along with us there are so many amazing DIYers sharing their projects on the One Room Challenge site. Click the image below to see their projects!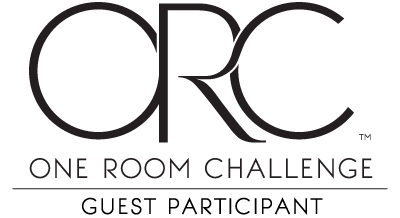 *DISCLAIMER: THIS POST CONTAINS AFFILIATE LINKS. IF YOU MAKE ANY PURCHASES THROUGH MY LINKS I GET A TEENY TINY COMMISSION AT NO EXPENSE TO YOU.
If you liked this post, I'd love for you to share it!