We worked on our interior doors in our entry and got them completed in one day. ONE DAY guys! That's major for us and they look soo good! I first saw Lindi of Love Create Celebrate refinish her hollow core doors and loved how hers turned out! 
PROCESS: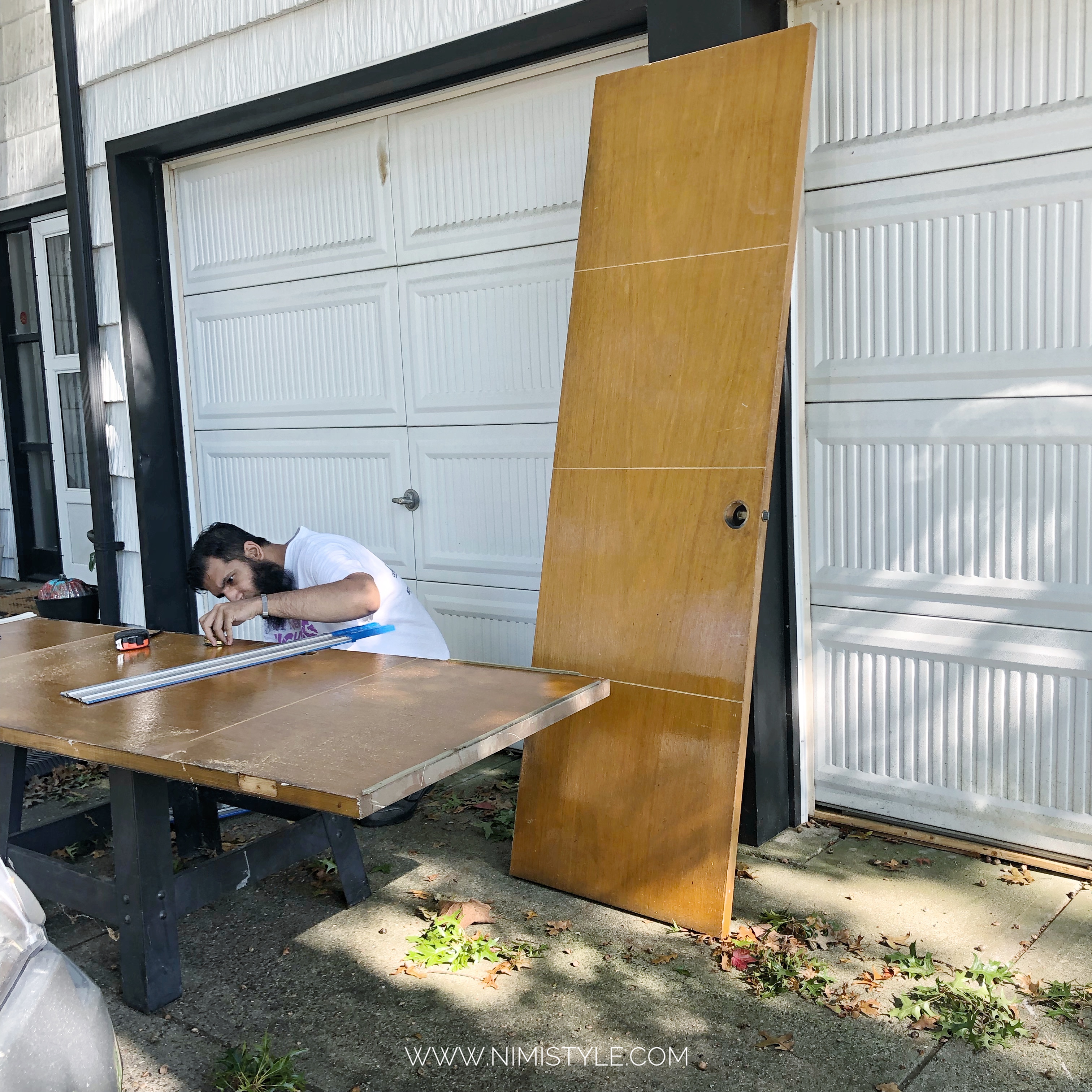 We used a circular saw and a guide to score the 3 lines equidistant from each other in our hollow core doors. Hubby did some trial scores on some scrap wood to check his depth. Since the doors are hollow we had to be very careful not to make a deeper cut.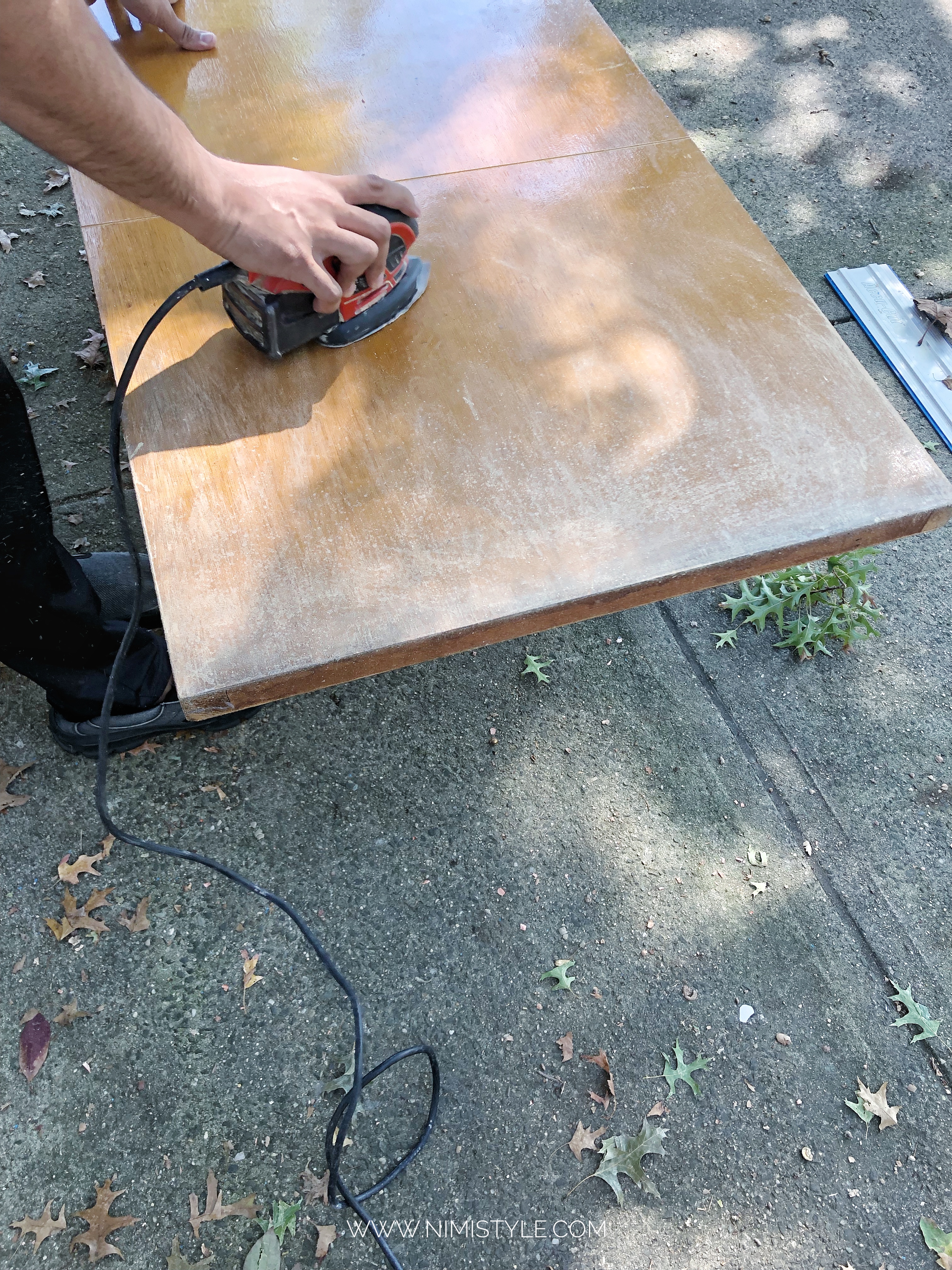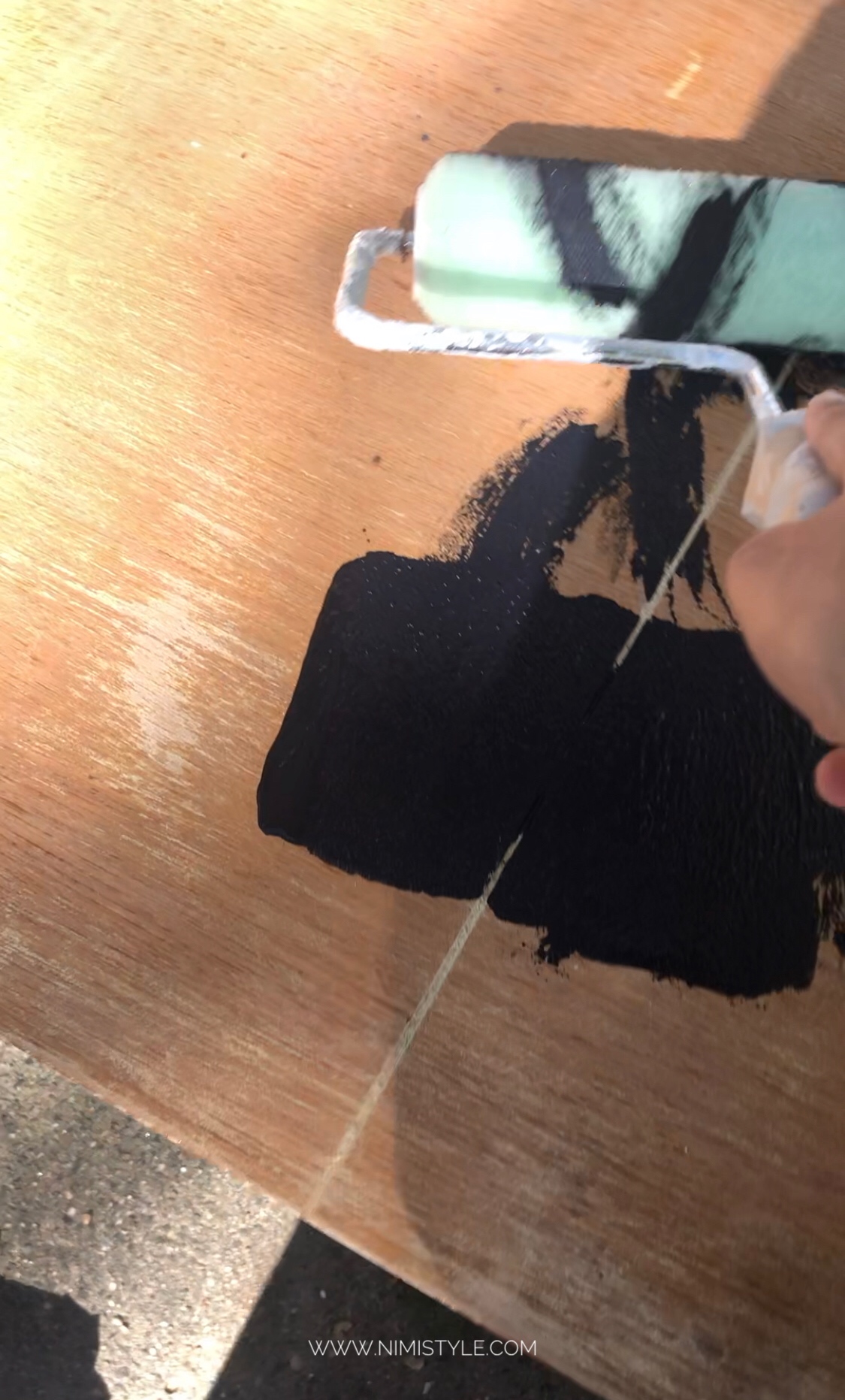 Next we did a light sanding to take off the gloss finish and then finished off by painting the doors this gorgeous charcoal black which we already owned.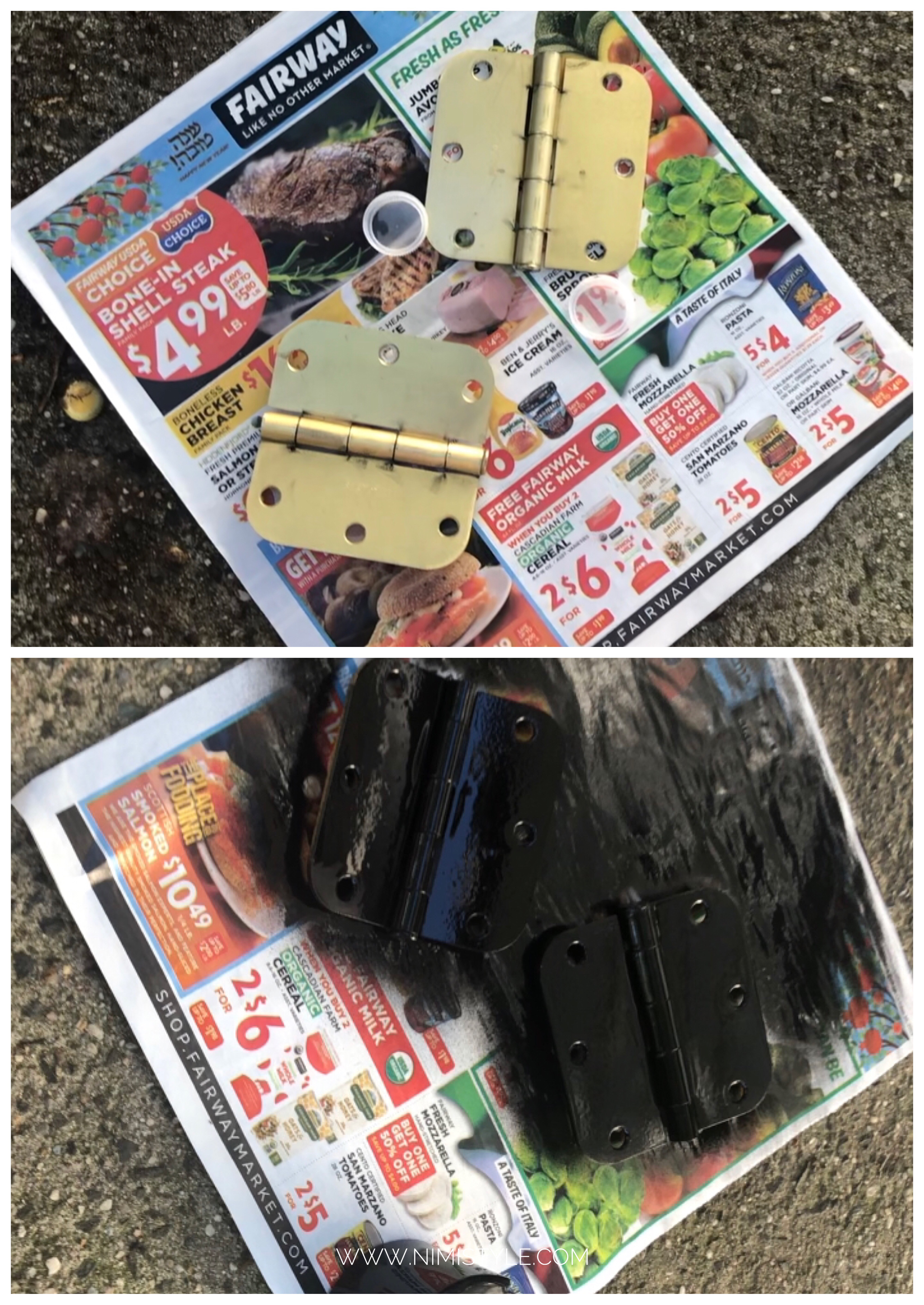 I also made sure to spray paint the hinges black which we've forgotten to do in past projects. When spray painting make sure to prop up what you're painting so it doesn't stick while drying to what it's on. I used bottle caps to just give it a little rise.
This project only took us a day and would have been done for $0, but I decided on purchasing new knobs for $10 per door. Our paint (previously bought) was from Home Depot's oops paints for $9 for the gallon.
For a day project and the little amount of money and time it took this DIY made a drastic difference. I'm so happy not having to see those brown doors anymore!
RESULTS:


OUR 6 WEEKS:
Week 2 – Refinish interior doors
Week 3 – Add trim work + Change Lights
Week 4 – Refinish exterior door
Week 5 – Add top to shoe cubby
Week 6 – Complete caulking around flooring
Along with us there are so many amazing DIYers sharing their projects on the One Room Challenge site. Click the image below to see their projects!
If you liked this post, I'd love for you to share it!