The girls room was the first room we renovated in our house. 5 years later and the addition of 2 more girls we were back to refreshing it over the summer. I know in a few years as the girls get older this room will probably be getting another refresh so I didn't want to do anything permanent nor too expensive. I've been loving all the floral accent walls popping up and found a way to recreate that look on a budget. I found this beautiful peachy rose gift wrap with gold accents and used it as wall paper! We are almost 6 months later and it's been holding on strong and smooth as the day we put it up.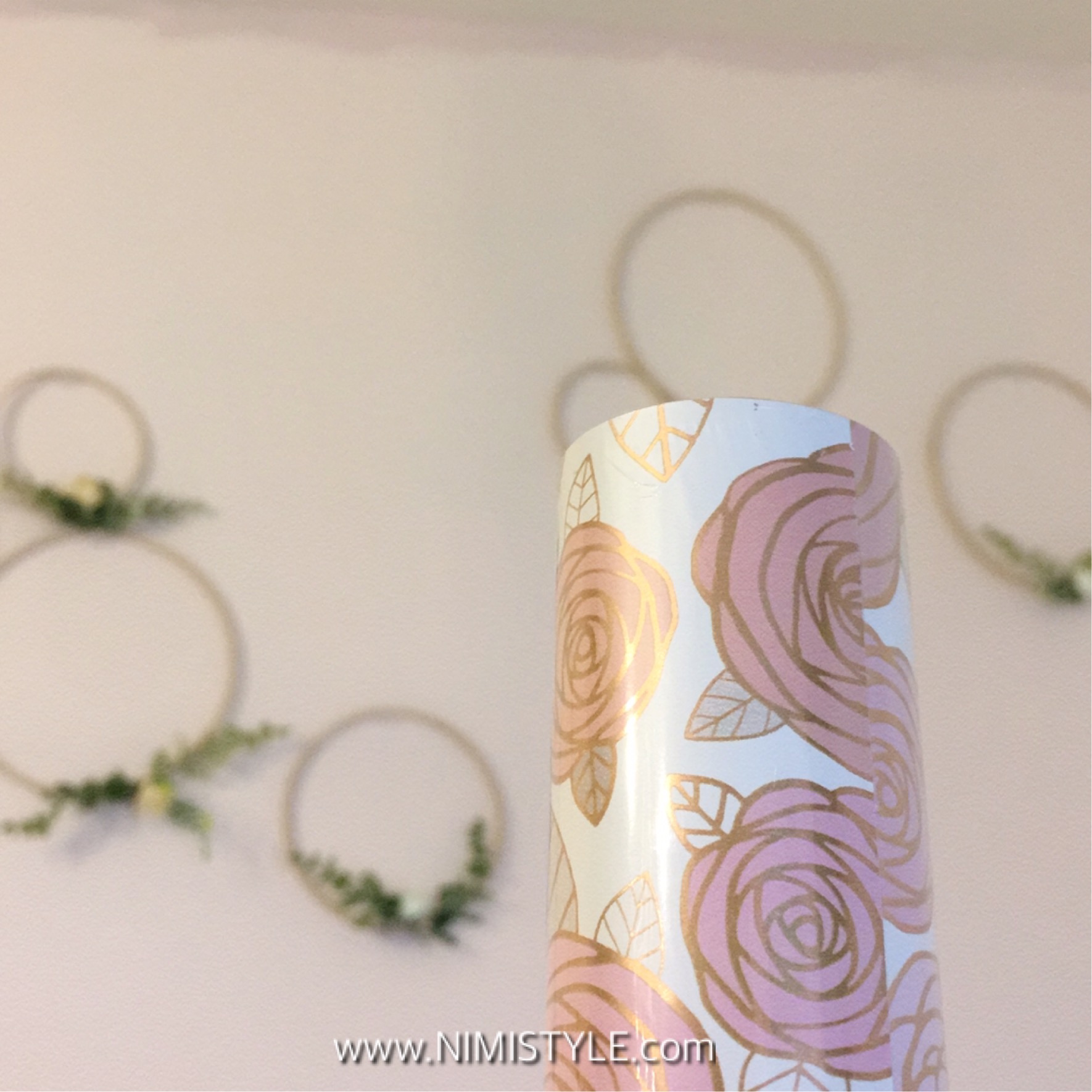 WHAT YOU NEED: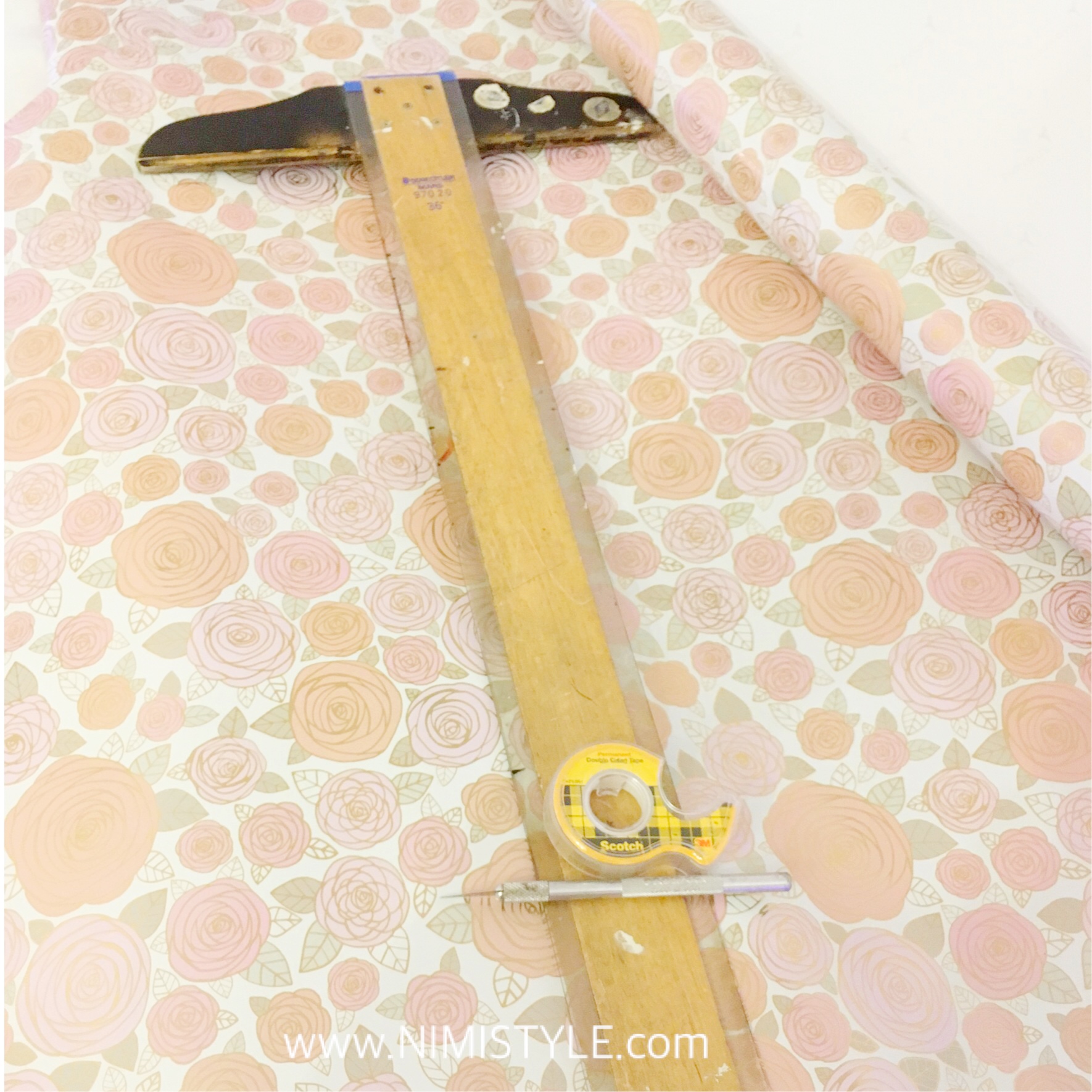 Gift Wrap
Exacto Knife
Double Sided Tape
Straight Edge
WHAT YOU WILL DO: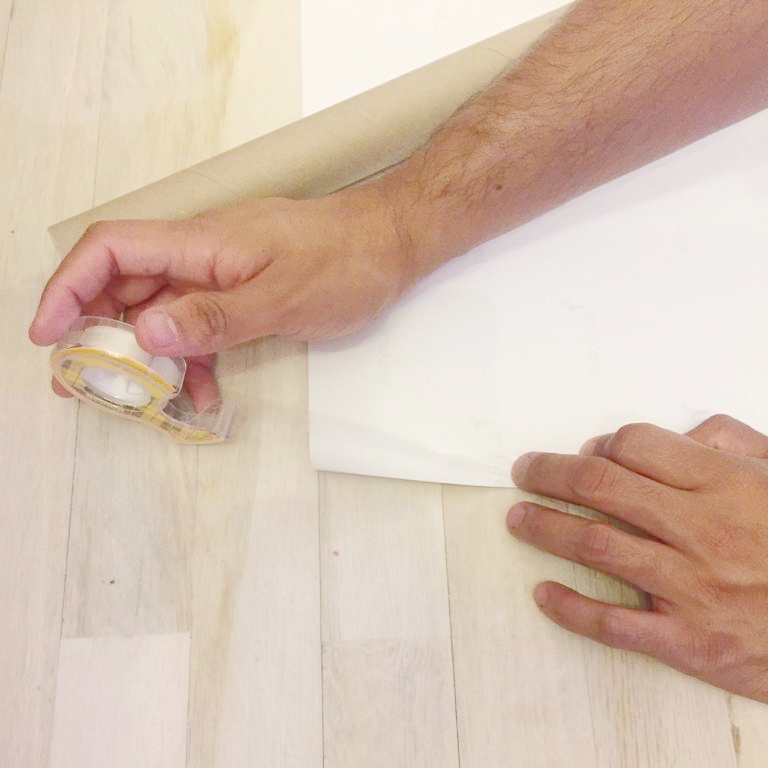 (1) Apply double sided tape to the back top part of your gift wrap. We were hanging ours long side going from top to bottom so we applied our tape to the shorter side.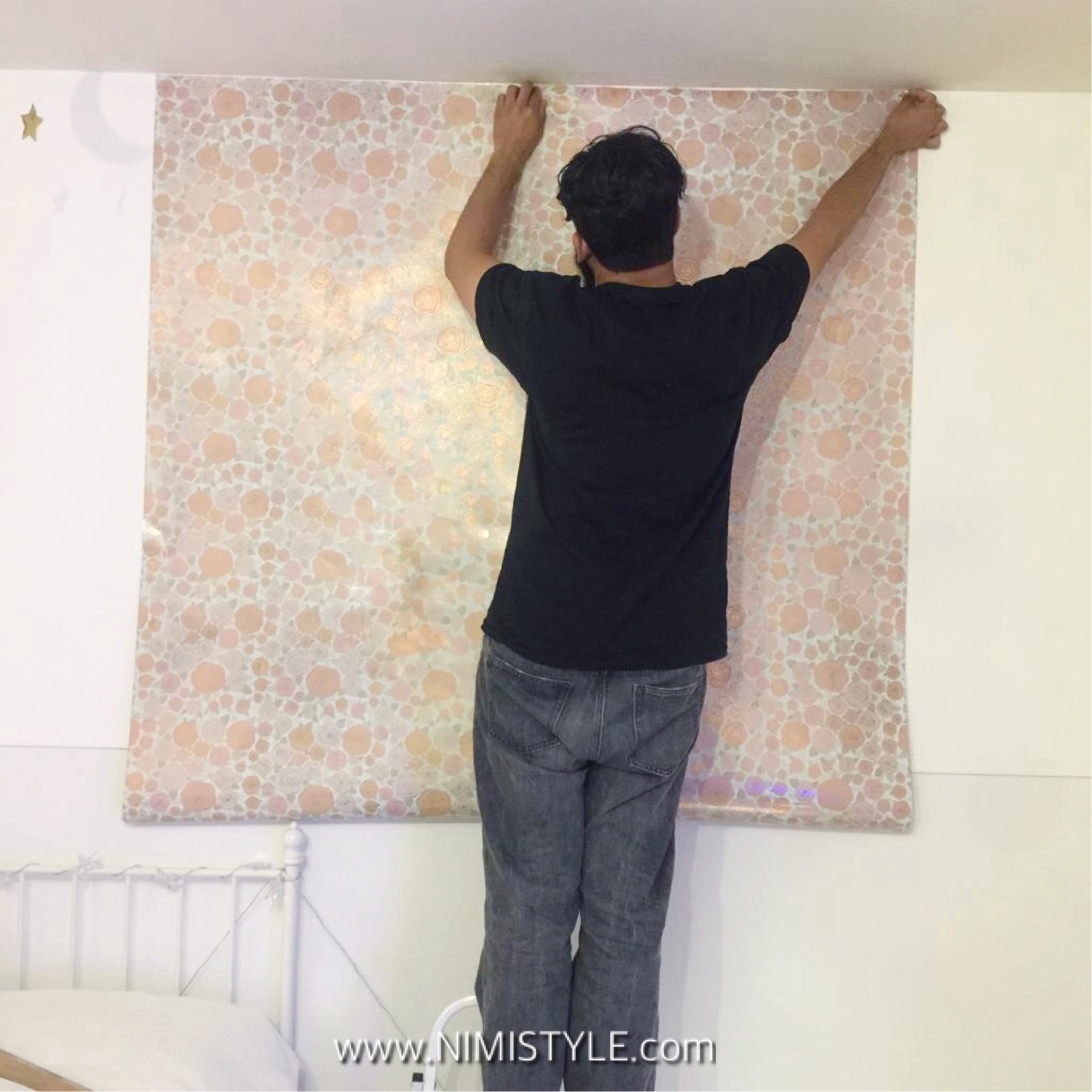 (2) Find the center of your wall and tape your gift wrap to the top of your wall.
Using a Credit Card to get the tape down
(3) Apply pressure and use a straight edge to really get the tape pushed down. We used a credit card.
(4) Apply double sided tape to both sides and repeat step 3.
(5) Work your way out and apply the rest of your panels following the above steps.
(6) Use a straight edge to cut your gift wrap when you reach the ends.
(7) Once the wall is covered you will work on the bottom. We took the straight edge and exacto knife and cut straight across from one side to the other to get a continuous cut on all the panels.
(8) Apply double sided tape to the bottom of each panel and smooth it down.
(9) Go and admire your handiwork.
If you liked this post, I'd love for you to share it!