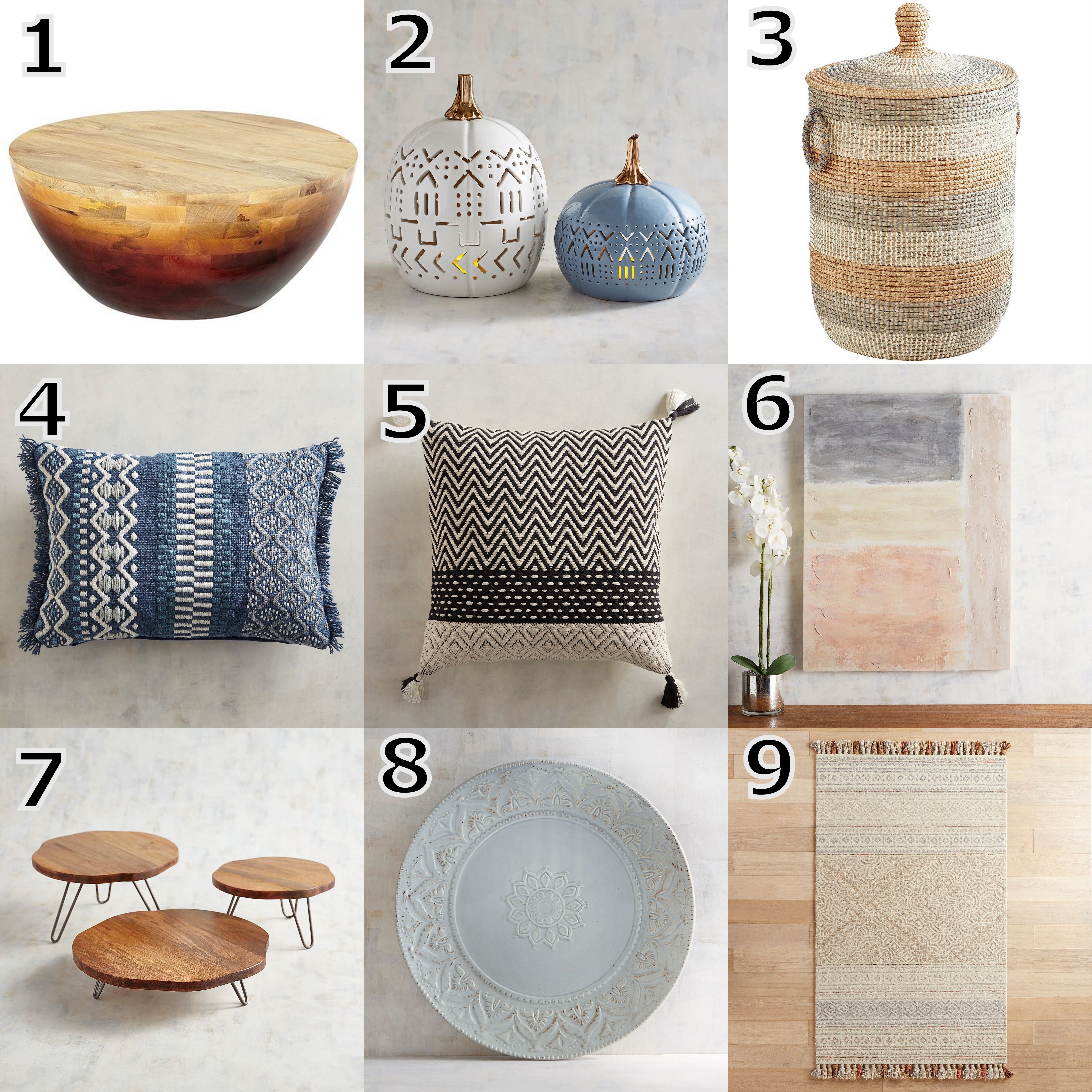 1-Avani Coffee Table
2-Tribal Pumpkin Candle Holders
3-Isla Natural Seagrass Laundry Hamper
4-Blue Woven Textured Pillow
5-Patterned Black & White Pillow with Tassels
6-Blush-Toned Blocks Canvas Wall Art
7-Dakota Elevated Server
8-Chateau Clair Gray Dinner Plate
9-Raine Neutral Tasseled 8×10 Rug

Here are some of my favorite products from Pier1's Fall Catalogue. Everything I'm sharing is something I love and would use in my own or client homes! Hope you love them as much as i do!
I fell in love with the below products as well but they aren't available online just yet. I'll add links as soon as they are!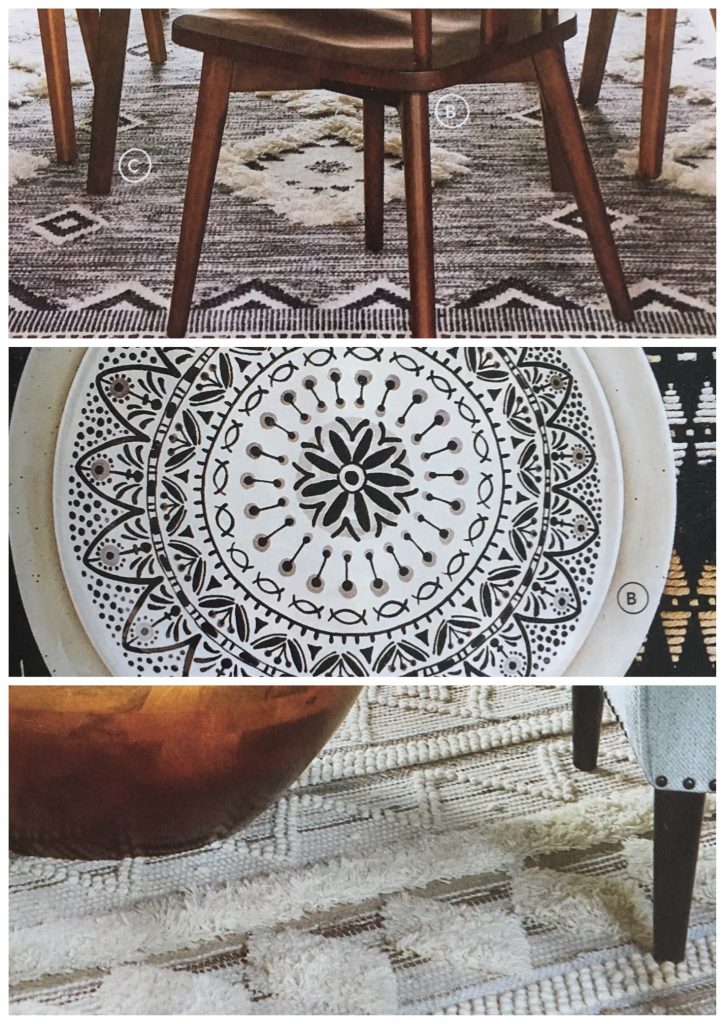 If you liked this post, I'd love for you to share it!