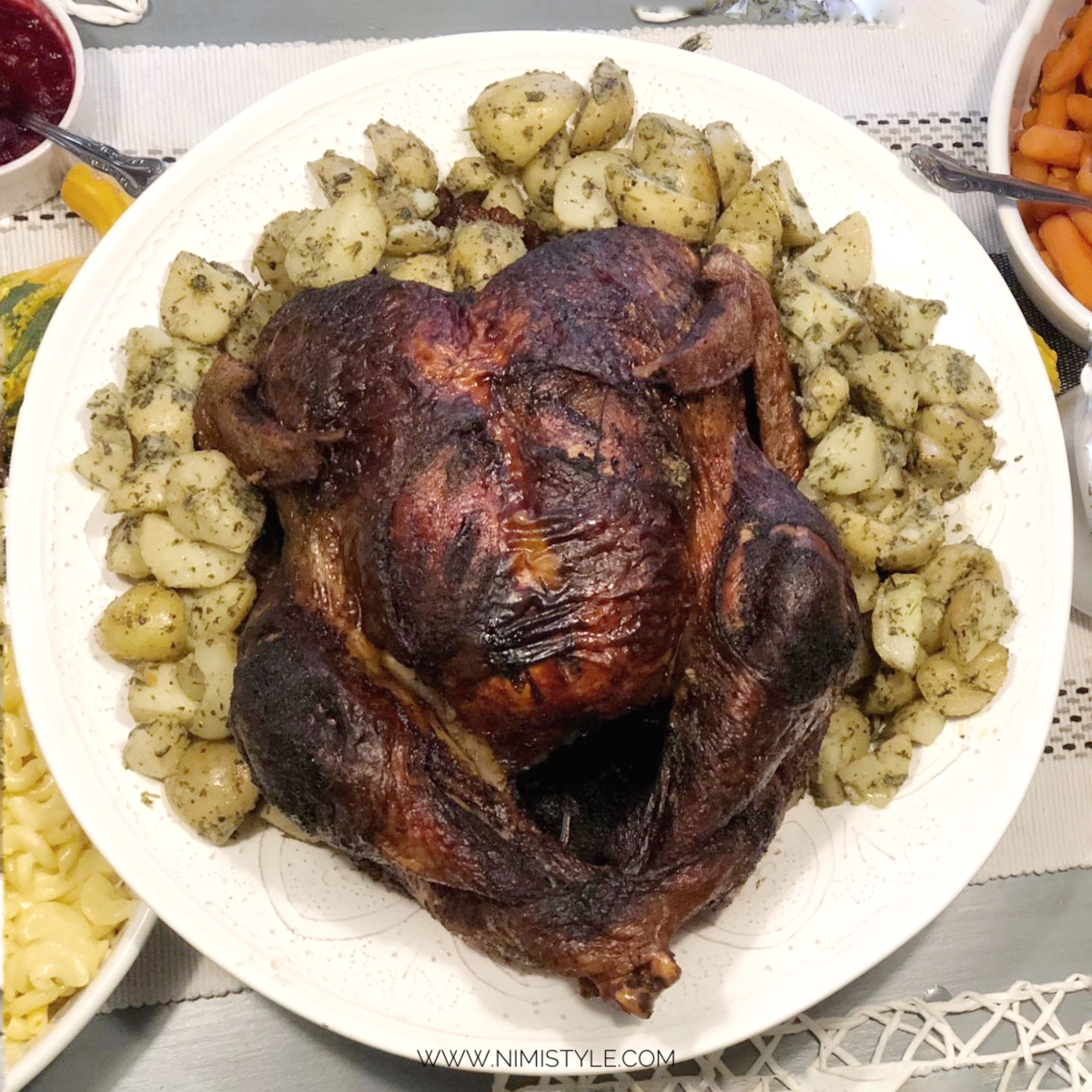 We spent this week brining, seasoning, & frying chickens until we found a finger licking good recipe. We even had the hardest critics over for dinner (my amazing cook mother and knows his food father) to get unbiased feedback and let's just say everything's been gobbled up. We are going to use this same recipe and process for our Turkey this week and will update this post with pictures right after!
BRINE: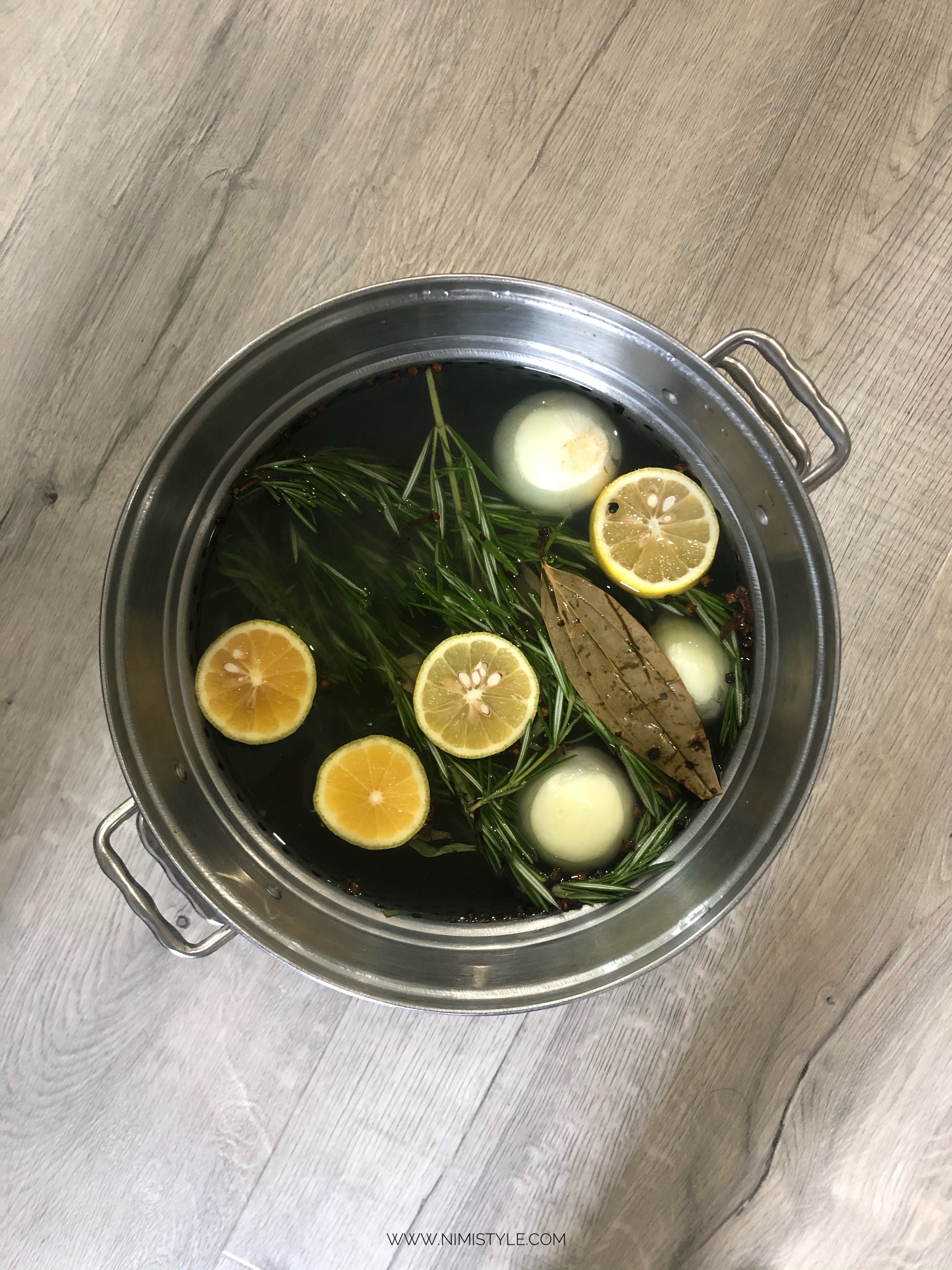 Ingredients
– 1 Large Onion
– 3 Tablespoon Black Peppercorn
– 1 Tablespoon Cloves
– 10 Cloves Garlic
– 1 Tablespoon Ginger Paste
– 5 Sprigs Rosemary
– 1 Lemon cut in half
– 1/2 Cup Salt
– 3 Bay Leaves
– 1 Whole Chicken w/Skin
Let's Get Brining:
1. Add all the ingredients to a stockpot with water minus the chicken and bring to a boil.
2. Turn off the stove and let it get to room temperature.
3. Once at room temperature put it in the fridge to chill.
4. Once chilled put the chicken in the refrigerated brine for 12-18 hours. Maximum of 24 hours.
5. After 12-18 hours remove the chicken from the brine and let it drain and reach room temperature. Took ours about 4 hours. Discard the brine.
THINGS WE LEARNED:
* You can not reuse the brine.
* If you don't have room in your refrigerator you can chill your brine in a smaller container. When you are ready to add your chicken transfer it into a larger pot or even bag and add ALOT of ice into the brine and keep in the garage or cool room for the 12-18 hours.
*Lots of recipes said to add sugar into the brine or some type of sweetener. We found that it made the chicken brown up too fast and didn't look appetizing.
SEASONING: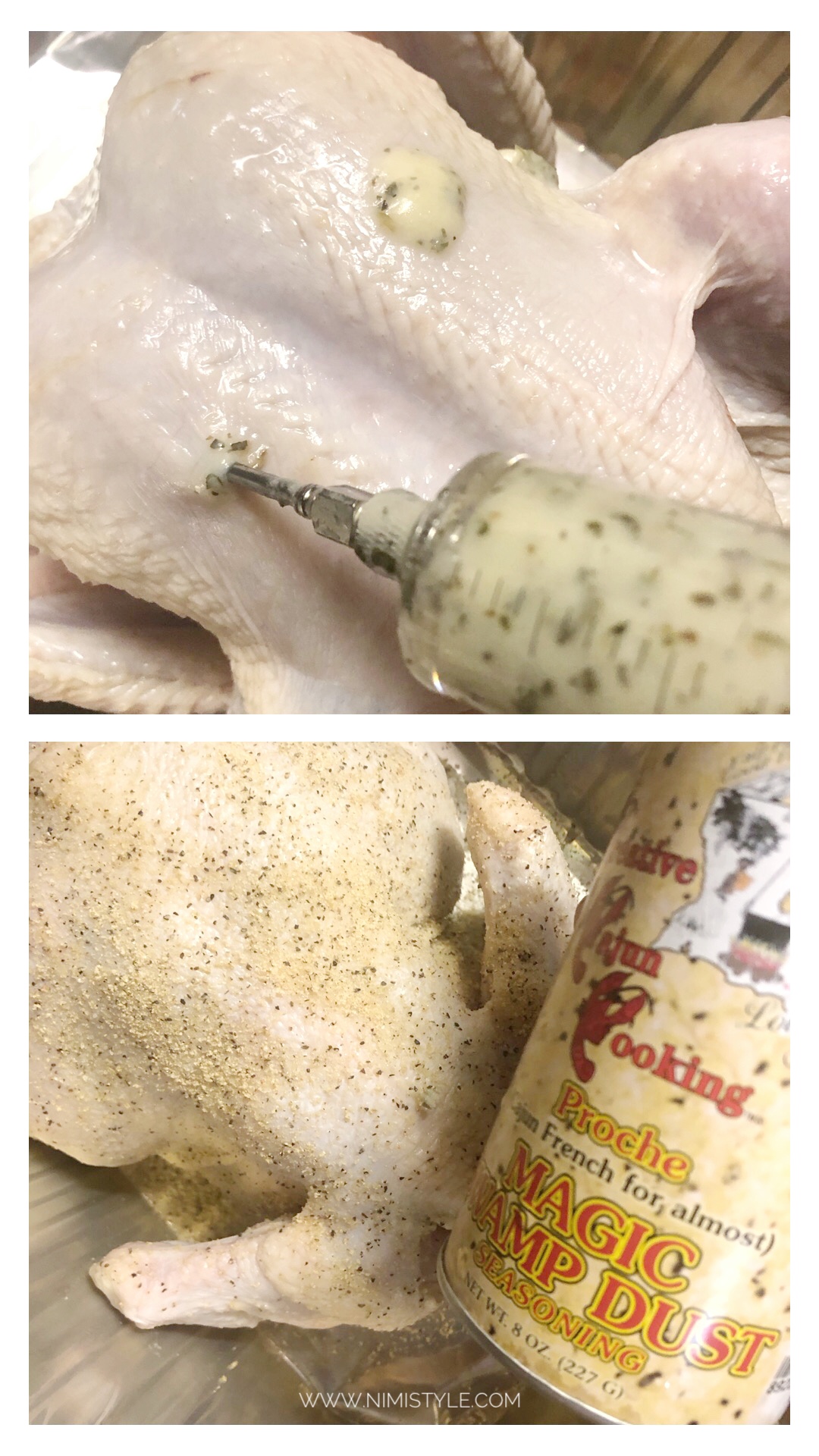 We did a lot of experimenting and came up with one delicious recipe.
Ingredients
– 2 Sticks Butter
– 3 Tablespoons Garlic
– 1 Tablespoon Oregano
– 1 Tablespoon Parsley
– 1 Tablespoon Lemon Pepper
– Magic Swamp Dust Seasoning (for coating)
Lets Get Seasoning:
1. Melt the butter and mix all the ingredients except the last together.
2. After 2 hours of letting the chicken drain and reach room temperature inject this mixture into all the meaty areas. Front and back.
3. Right before putting into the fryer coat the entire outside of the chicken with magic swamp dust seasoning.
THINGS WE LEARNED:
Make sure to inject the seasoning into all the meaty areas generously. It makes such a flavorful difference in the outcome!
FRYING: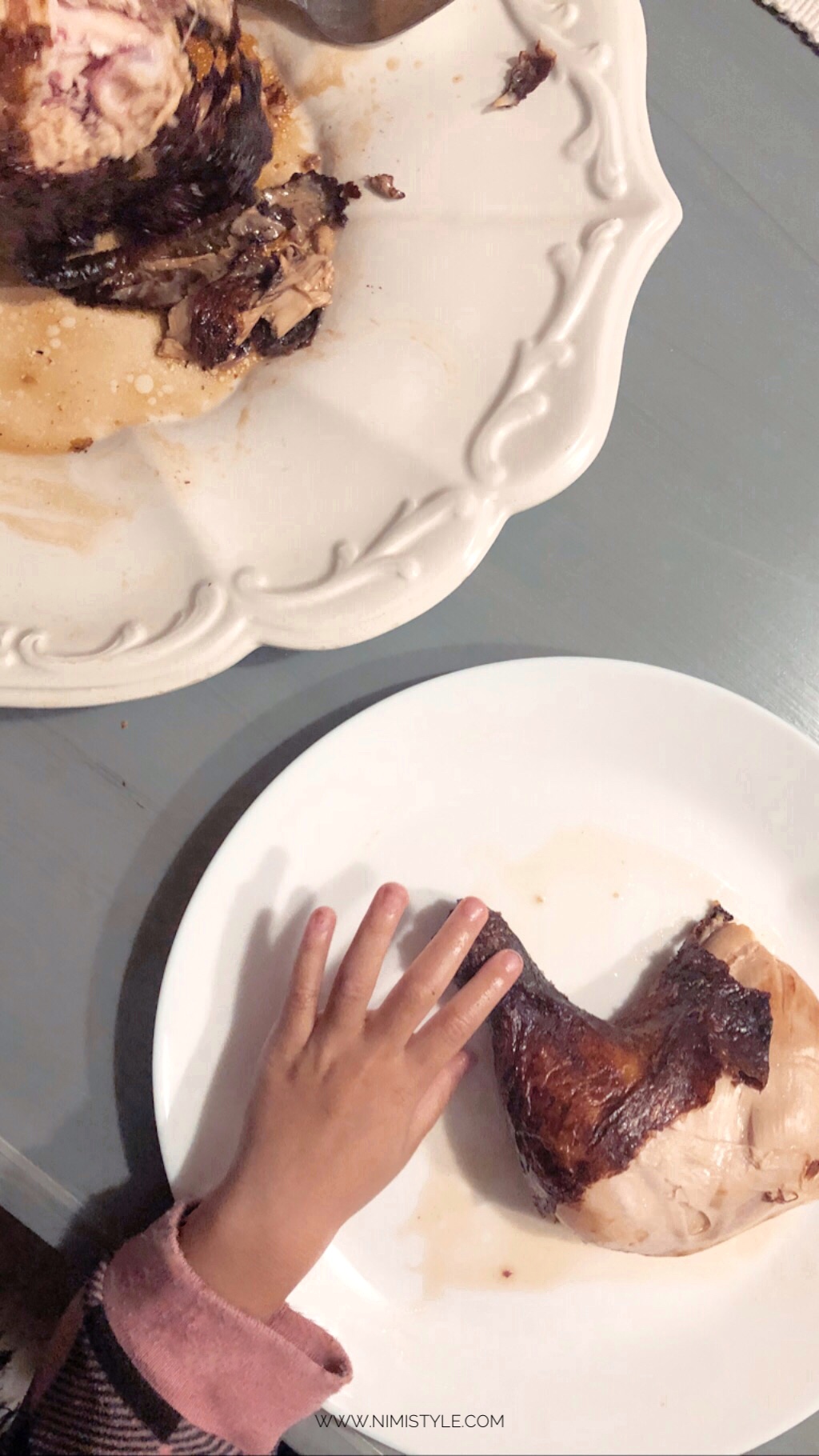 Ingredients
-Peanut Oil/Canola Oil
-Brined & Seasoned Chicken
Let's Get Frying:
1. Fill your deep fryer with oil and let it reach 350 degrees Fahrenheit.
2. Place your chicken into the oil slowly.
3. Cover and cook 3-1/2 minutes for every pound.
4. Remove chicken and let it sit/drain for 5 mins.
5. Cut, Serve, & Enjoy!
THINGS WE LEARNED:
* Make sure your bird is throughly dry and at room temperature. Any moisture you put into hot oil will make it bubble faster and higher.
Make sure you gently lower your bird into the hot oil slowly for the same reasons as above.
If you liked this post, I'd love for you to share it!