One of the first rooms we completed when we moved in was my daughters room. I remember the days where our room was still unlivable and hubby and I camped out on air mattresses in her room. 4 years later and the addition of two more little blessings it's time to redo this room. We've been working on converting this room from 1 princess to 3.
Now the point of this post…My girls enjoy having some stuffies to cuddle at night and a few books to read before they fall asleep. I love that they enjoy reading and cuddling, but what I don't enjoy is the mess left on the bed when they wake up. When making the bed I like it to be nice and clean and clutter free, so the solution we came up with are these wall baskets. When the girls are helping me make their bed they take their books and stuffies and place them in these baskets. Come night time they grab what they need and head into bed.
These baskets will just hold the books and stuffies they are using at night. If they are done with them and want different books or stuffies, then they will put these away and take out new ones from the closet which houses all their books and toys.
WHAT WE USED:
4 IKEA Gabbig baskets
4 1-5/8″ Dry wall screws
4 anchors
4 screws that come w/ the anchors
Drill
Level
4 double hooks
WHAT YOU WILL DO: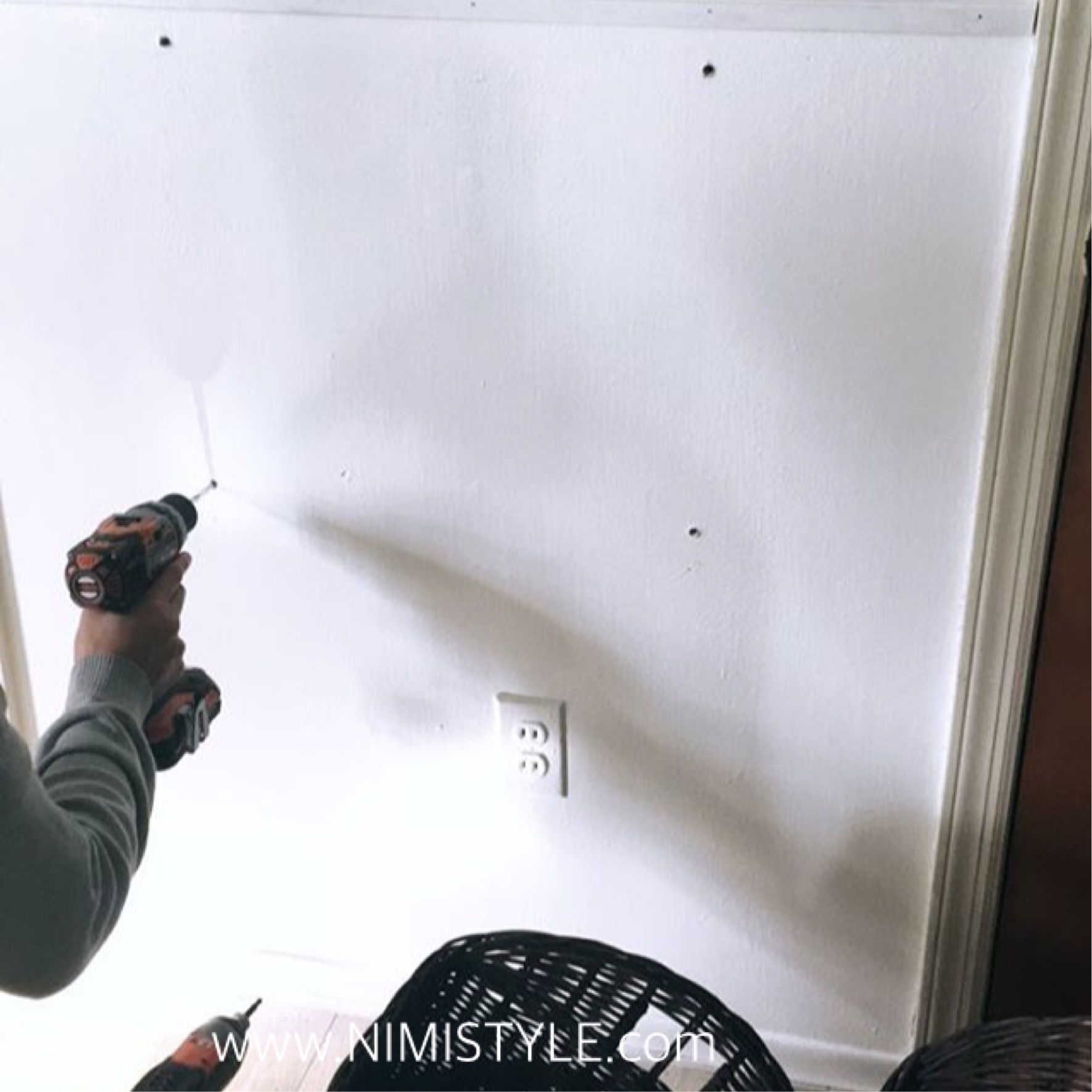 (1) I measured and marked on the wall the location of where I want each basket to go. The hooks we used each have a top and bottom hole to screw into. My husband drilled 4 holes where the top hole of the hooks will be.
(2) Next hammer in the anchor into the 4 holes, these anchors will help make these baskets sturdier. Each will be able to carry up to 80lbs!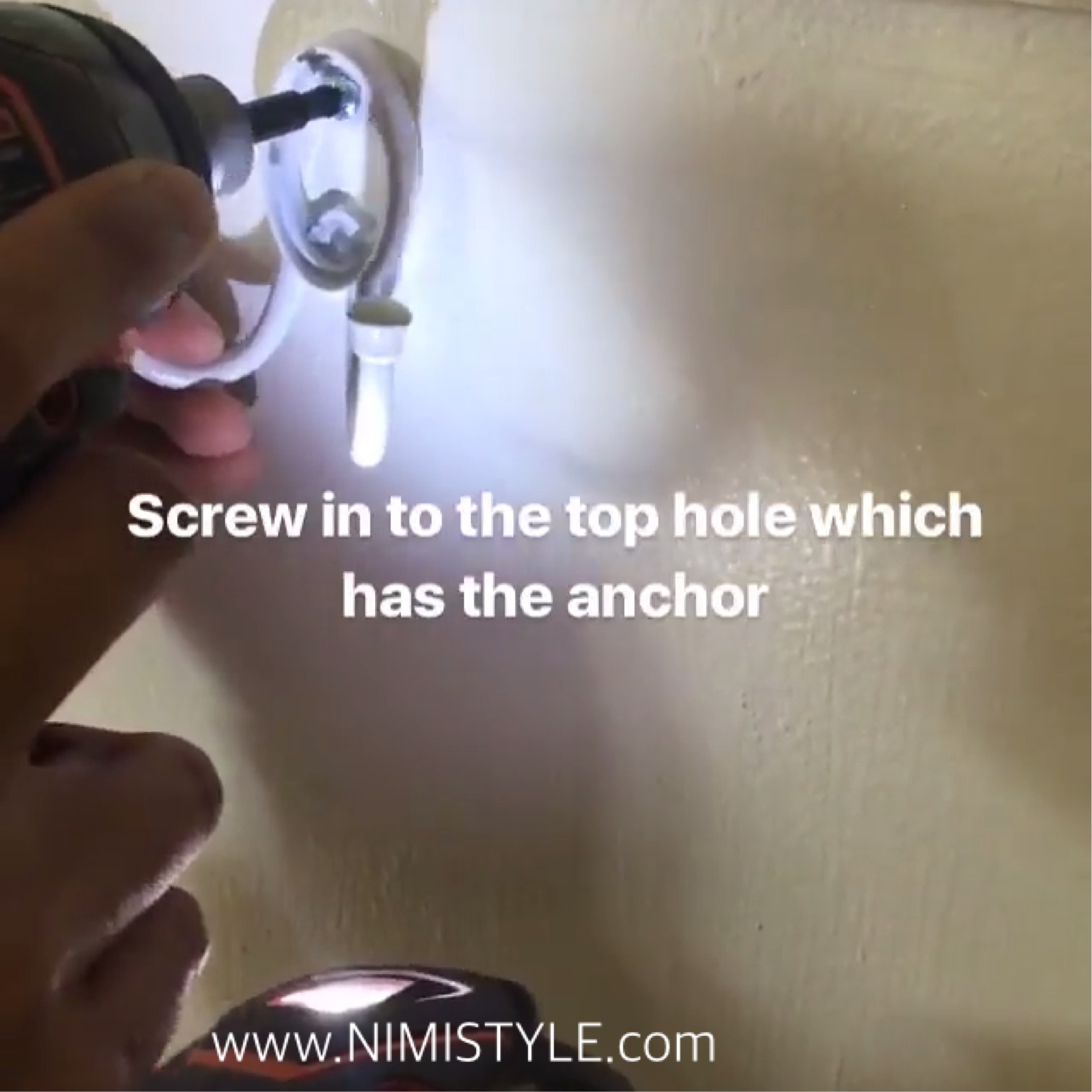 (3) We then screwed into the top hole of the hook using the screws that came with the anchors.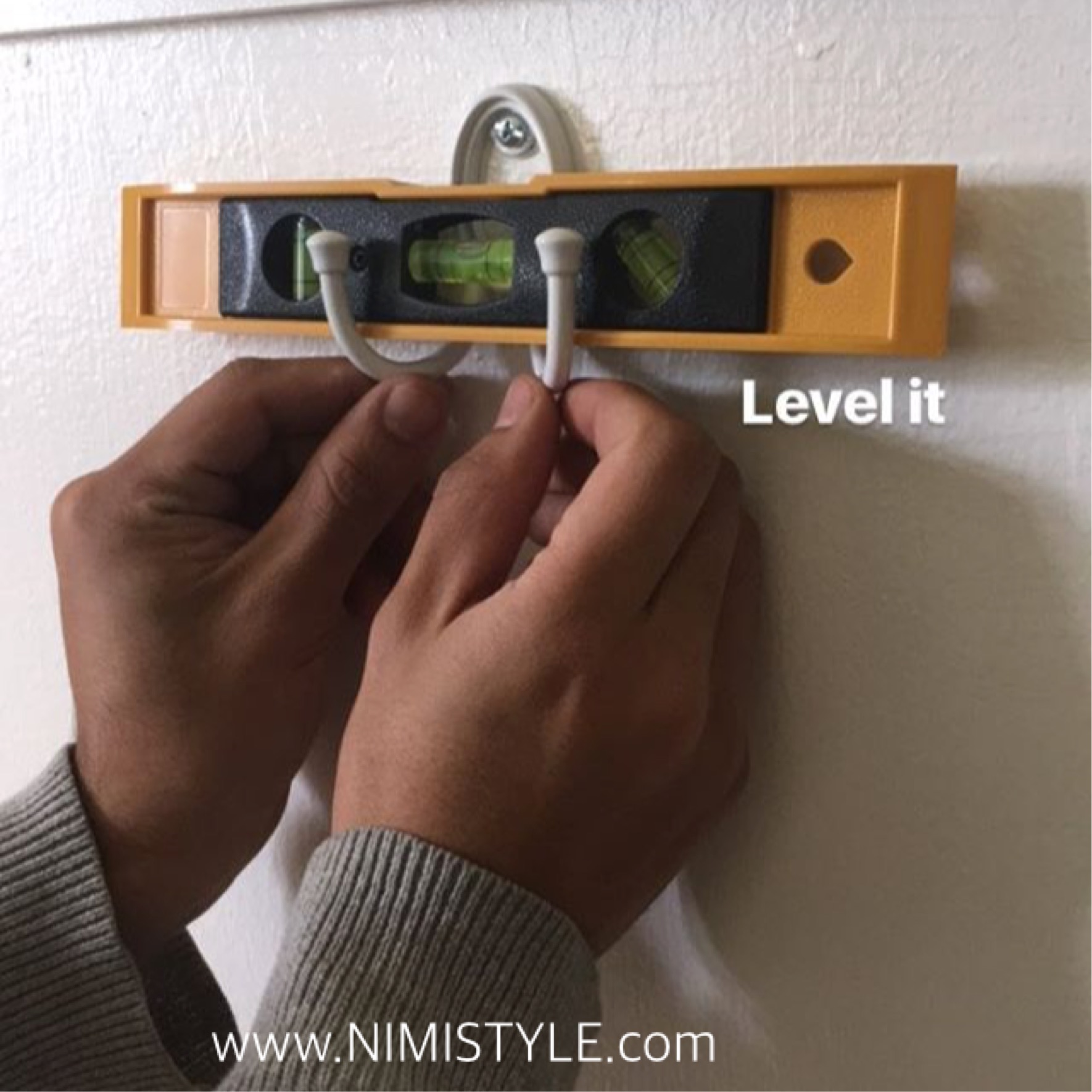 (4) Once we had the top of each hook screwed into the wall we went ahead and leveled them.
(5) Once each hook is leveled screw into the bottom hole using the drywall screw.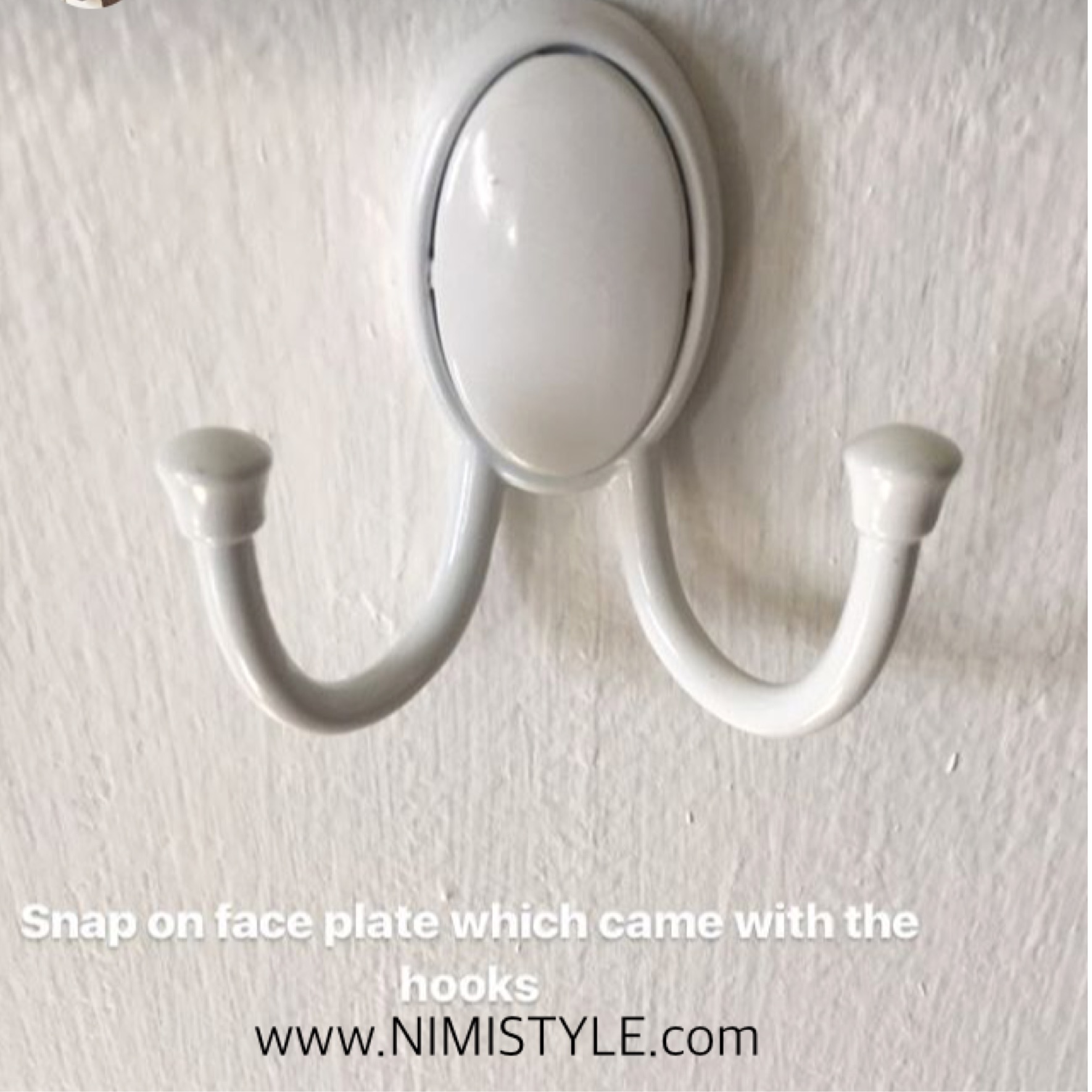 (6) Now hubby put all the tools away while I snapped on the face plates that came with the hooks. I still need to paint these baskets, but that's for another day.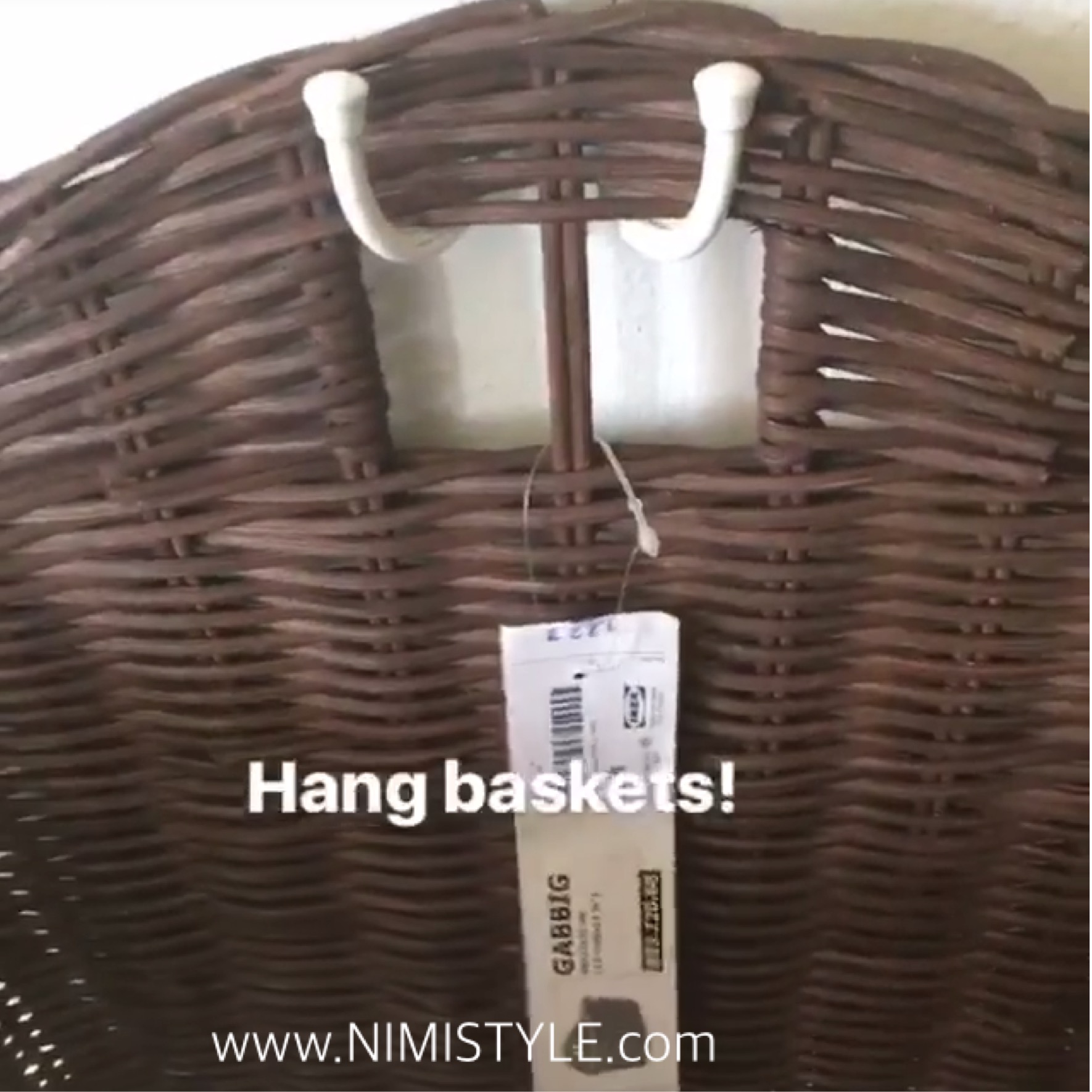 (7) Baskets hung and ready for the girls to fill them up!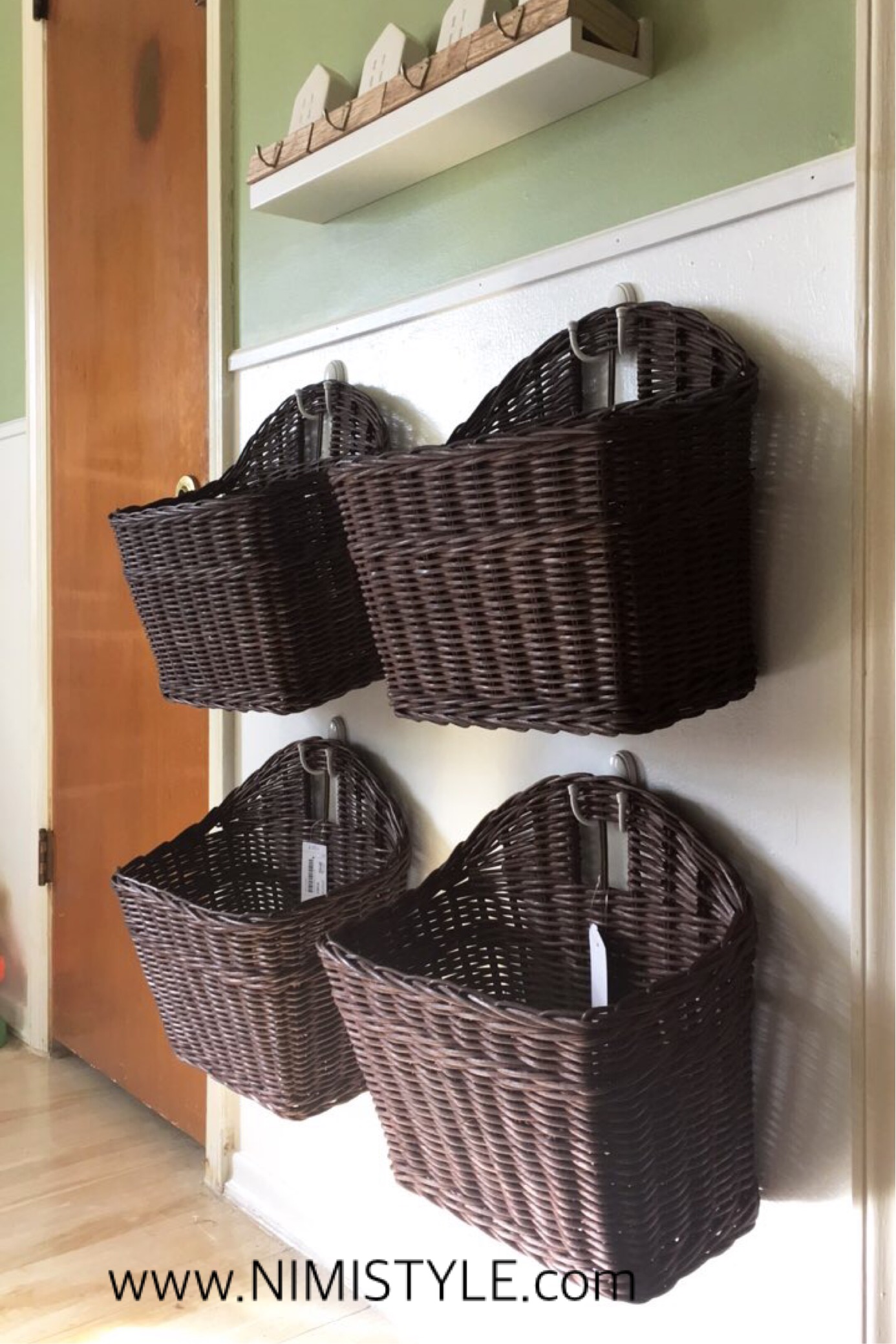 If you liked this post, I'd love for you to share it!