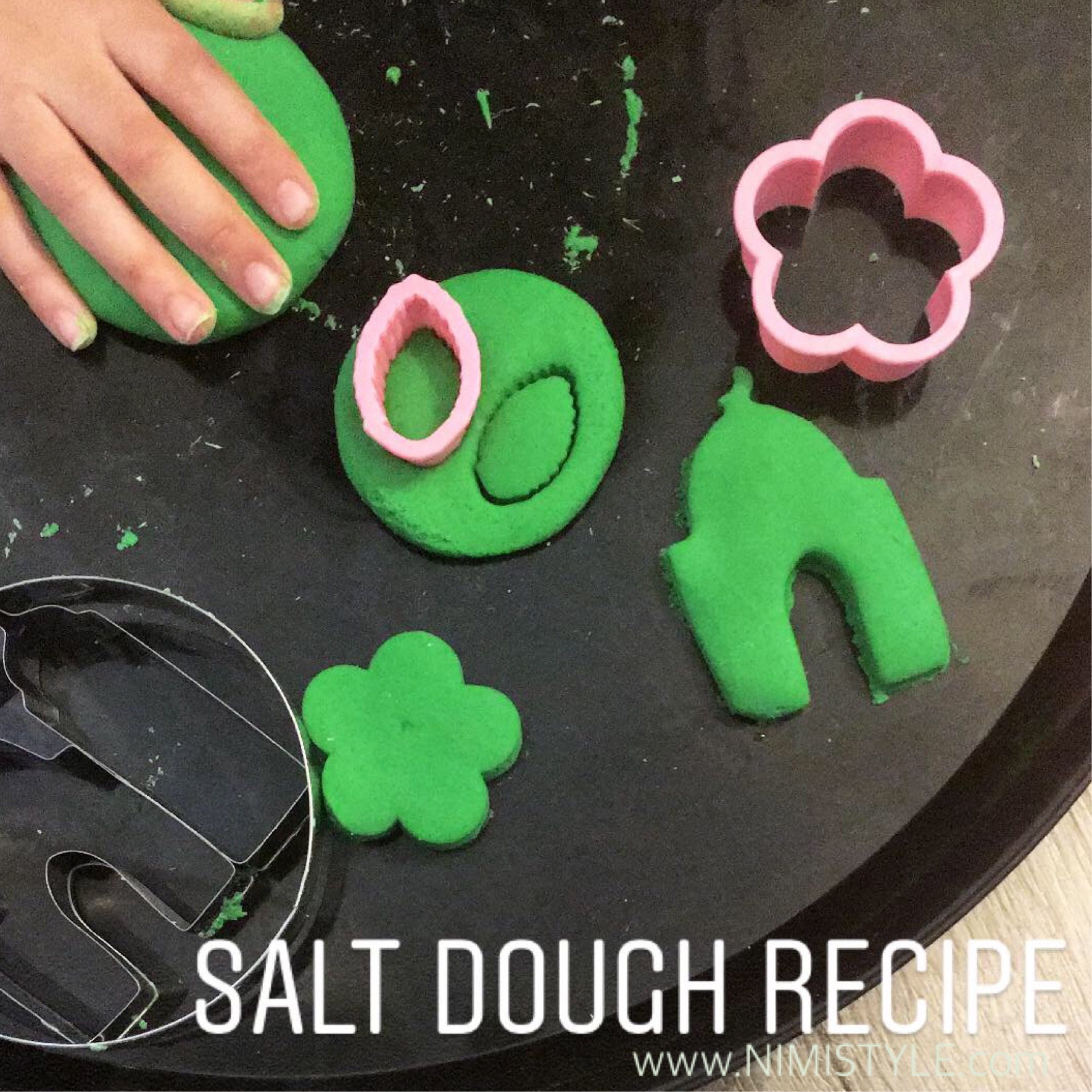 Salt dough has become my go to. I use it to keep the kids busy and even in my decor. My middle ones sick today and it's snowing outside so I quickly whipped up a batch of salt dough and let the kids go wild-neatly…lol
The first time I used salt dough was when we made gift tag ornaments a few Eids ago. You can check it out here.
This time I'm going to save the little mosques my girls are making using the cutest mosque cookie cutters and use them in the upcoming holiday. I'll add the cookie cutters for you below and some other cute ones I found.
WHAT YOU NEED:
4 Cups all purpose flour
1 cup salt
1 1/2 Cups warm water
Cookie cutter/play dough cutter or anything to make shapes

WHAT YOU WILL DO:
(1) Mix the flour, salt, and water and let the kids have some messy fun making shapes.
(2) Air dry the creations!
AFFILIATE LINKS:
If you liked this post, I'd love for you to share it!