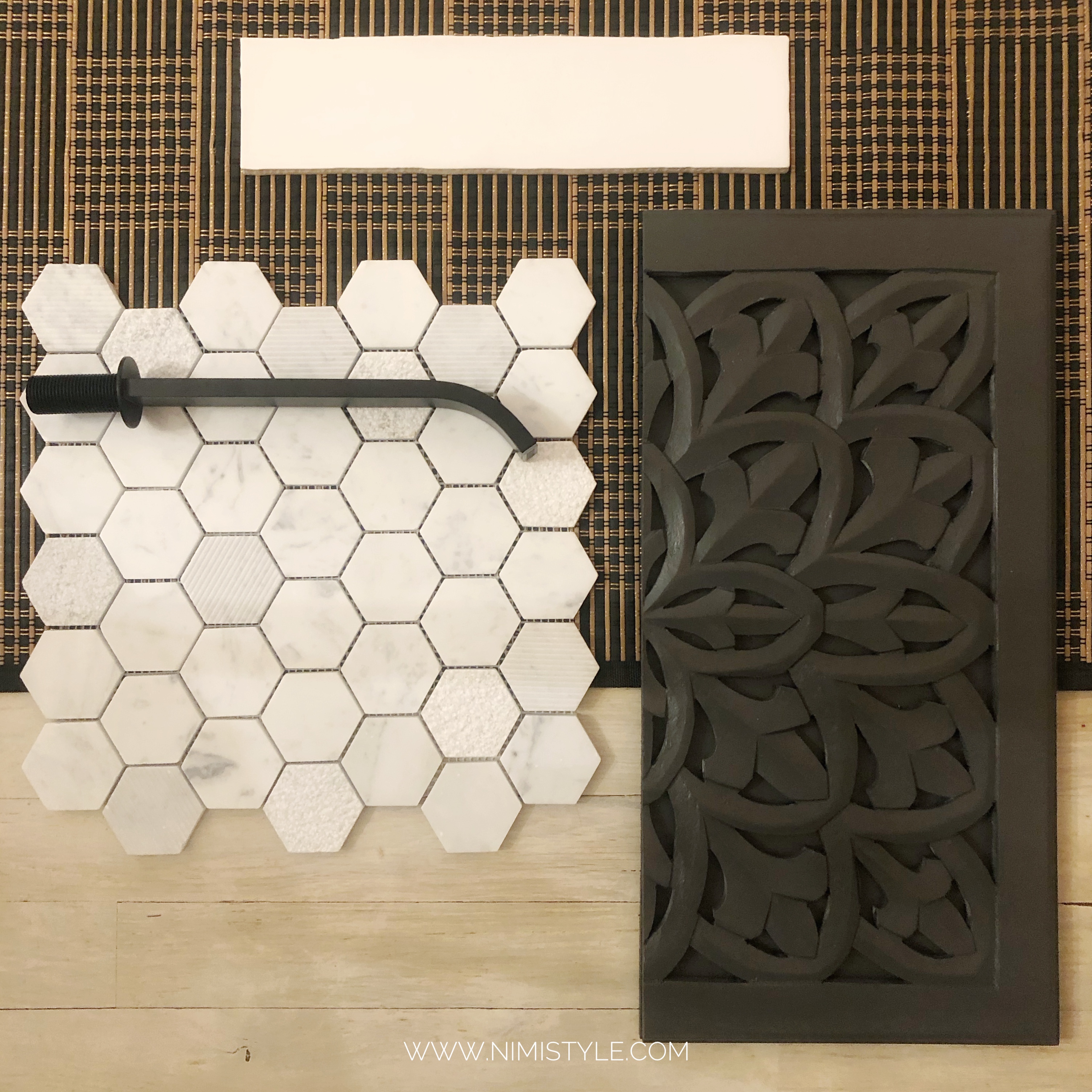 It's One Room Challenge Spring 2020 edition and in typical Nida Mirza fashion we have another project in progress. We are going to take this first week and complete our home office and start on the master bath in week 2. Therefore today's post is all about sharing a recap and our weekly goals for our tiny master bath.
TINY MASTER BATH RECAP: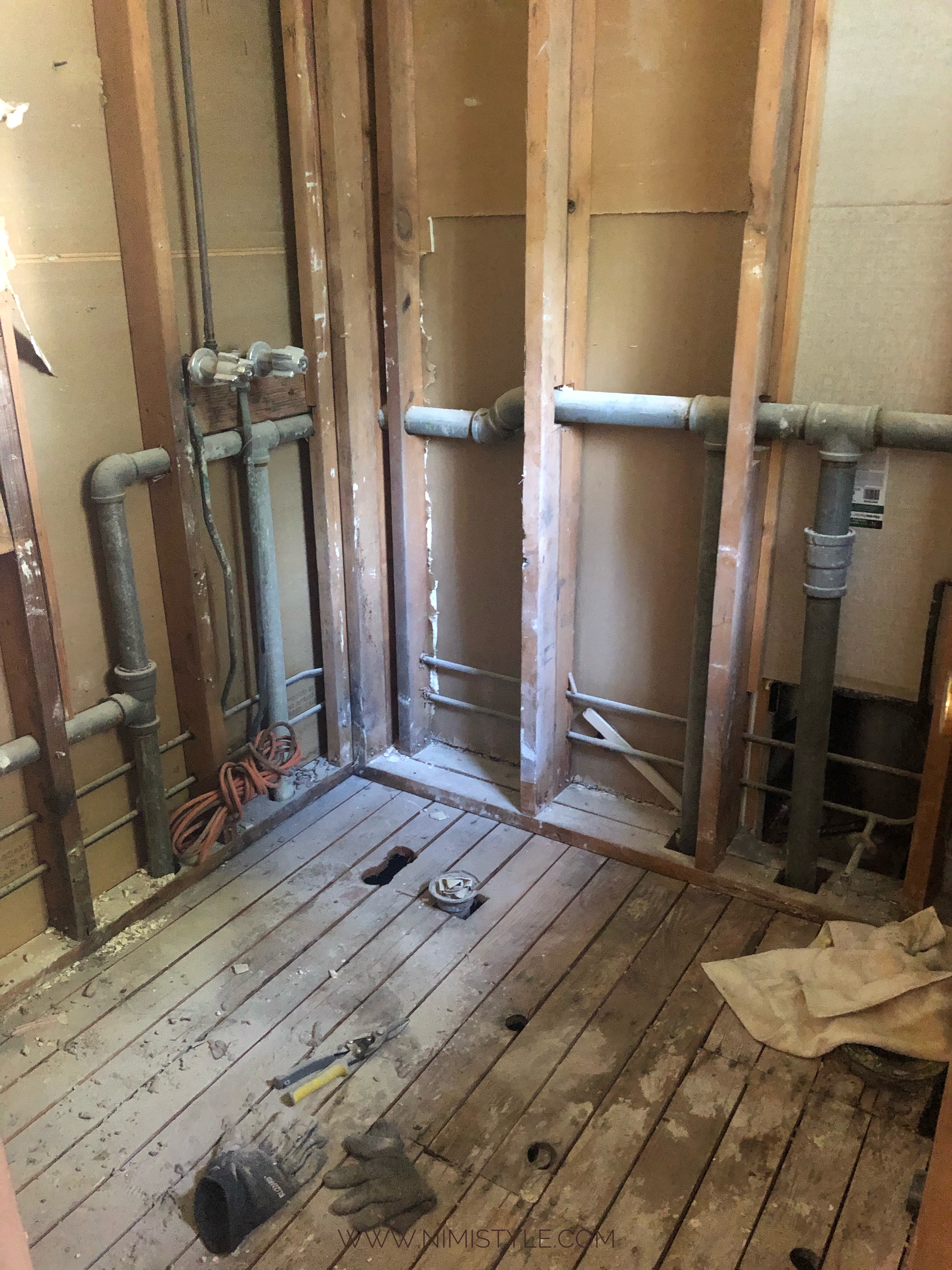 We've accomplished the tedious task of gutting the master bath. You'd think we'd be done with taking apart this space yet next week we have more demoing on the task list.
One big job we did get to tick off was lighting. We were able to run new electrical lines and install pot lights and an exhaust into our previous lightless ceiling. It's not the exciting stuff but I chat all about it here in my stories.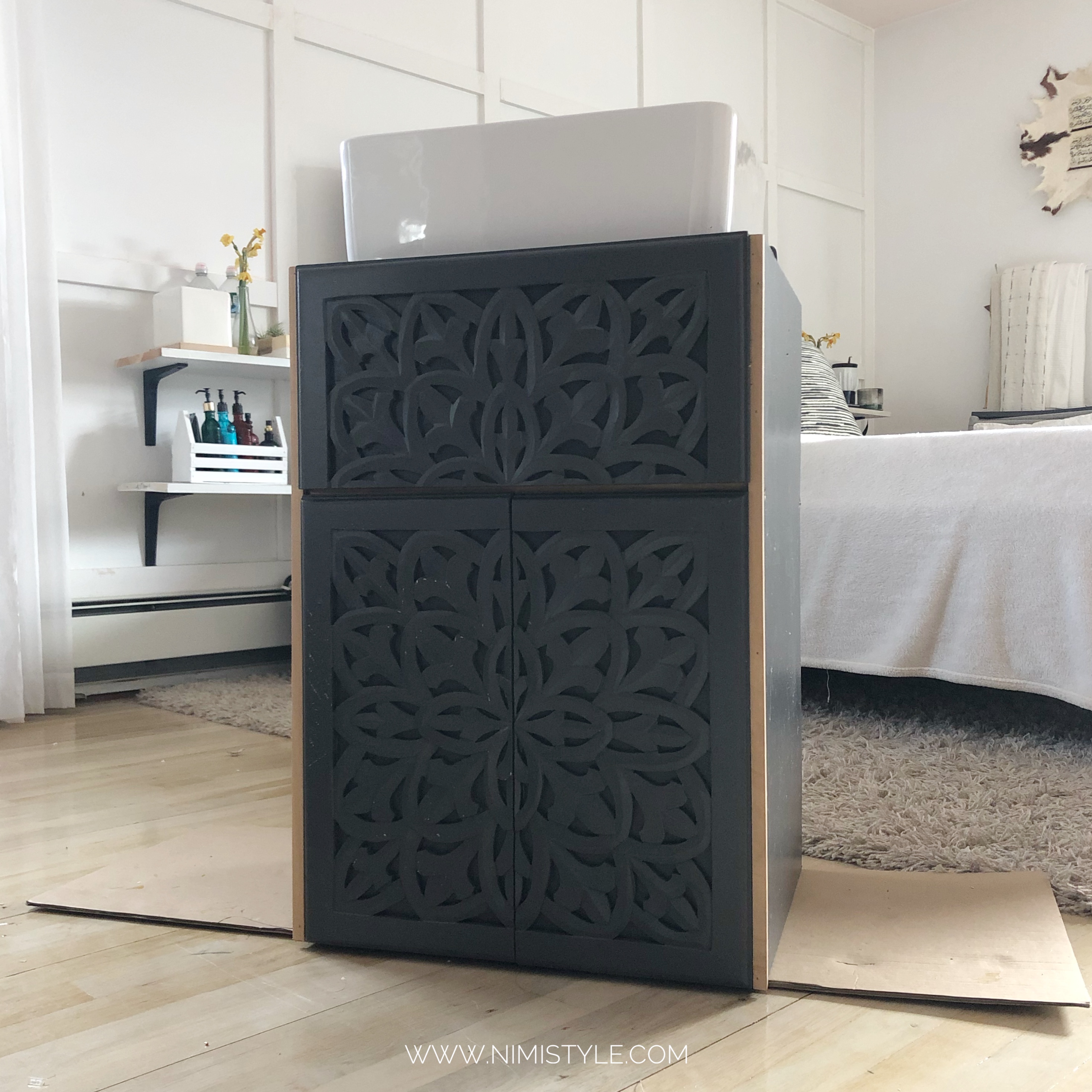 We also accomplished a fun and unplanned DIY of building our very own anthropology inspired bathroom vanity and then Covid-19 hit and left us needing materials we couldn't access. Glad to be able to work on this space in the coming weeks and share all the goodies and brand projects for our tiny master bath!
You can see more of what we accomplished for this space here:
Tiny Master Bath- FAQ & Progress
TINY MASTER BATH WEEKLY GOALS:
WEEK 1- Recap
WEEK 2- Remove floors & replace with recessed base floors
WEEK 3- Add electrical for heated floors
WEEK 4- Install shower system and backer board on floors and walls
WEEK 5- Install heated floors
WEEK 6- Tile Floors
WEEK 7- Tile Walls
WEEK 8- Install shower doors, toilet, DIY anthropology vanity, mirror, toilet paper holder and towel hooks.
We have a lot of labor intensive tasks to cover in the coming weeks. Praying for the energy and motivation to stay on track. Also don't forget to check out all the other talented folks participating this time!
If you liked this post, I'd love for you to share it!